As a professional, it is essential to have a unique signature that stands out and represents your brand or company.
A well-designed signature font is a vital aspect of creating a professional image, and it can significantly impact how your clients perceive you. With so many font styles available, choosing the perfect one that suits your taste and represents your brand can be overwhelming.
We have compiled a list of the 5 best word signature fonts to give you an edge over competitors and help you establish a unique identity. These fonts are aesthetically pleasing and easy to read and convey a sense of sophistication.
No matter what industry you are in, whether it's design, law, or finance, these signature fonts will make a lasting impression on your clients. So, without further ado, let's dive into the world of typography and explore the 5 best signature fonts to elevate your brand image to the next level.
The List Of Best Word Signature Font For Your Specific Design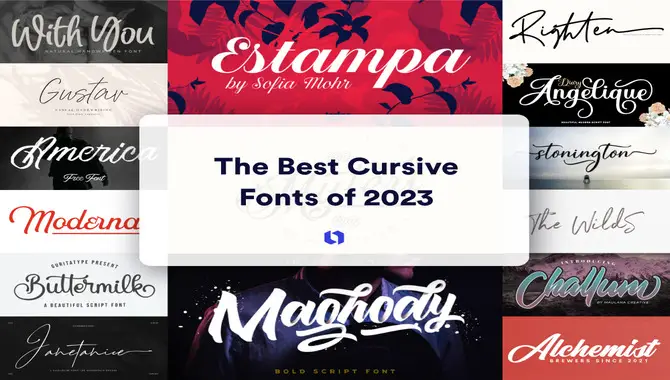 When adding a personal and unique touch to your designs, signature fonts are the way to go. Be mindful of the font style and legibility as you explore elegant fonts with flowing strokes. Try out popular options like "Lobster," "Great Vibes," or "Satisfy" to find the perfect fit for your personal or brand identity.
Remember to consider the context of your design, whether it's a website or a logo. With signature fonts, you can create a beautiful and distinctive look for your projects. Here are the 5 best word signature fonts.
Mastrih Signature Font
Mastrih Signature Font is a widely chosen option for creating elegant and stylish word signatures. Its flowing script style adds a personal touch to any signature. This font includes uppercase and lowercase letters, special characters, and ligatures, making it incredibly versatile.
Photograph Signature Font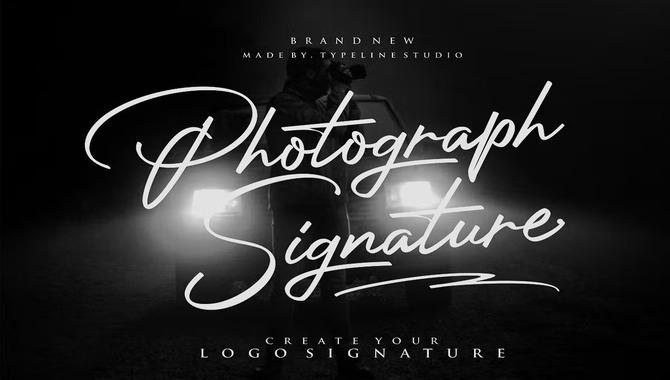 Create personalized and elegant signatures with the Photograph Signature Font. This versatile font mimics natural handwriting, adding a unique touch to your signature design.
Suitable for digital signatures, logos, branding, and more, it offers regular and bold styles for customizing your signature's thickness. With easy installation and compatibility with various software, the Photograph Signature Font is perfect for adding a personal touch to your digital presence.
Alexandria Signature Font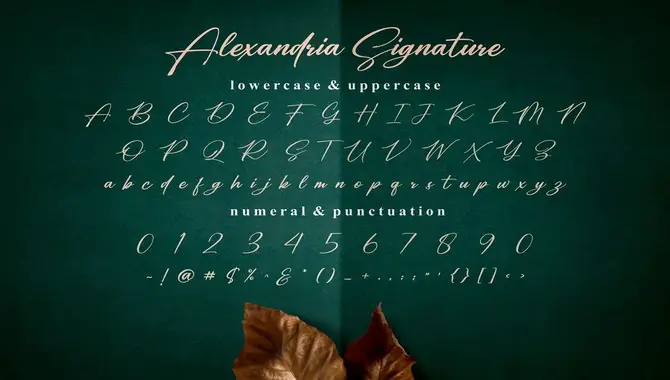 Create elegant and stylish word signatures with Alexandria Signature Font. This popular font choice showcases a flowing script style with beautiful curves and flourishes for a touch of sophistication. Customize your personal branding, logos, or invitations with this versatile font in various weights and styles.
From business cards to electronic signatures, Alexandria Signature Font adds an element of elegance and professionalism. With its easy readability and customizable options, this font is perfect for adding a personal touch to any project. Elevate your signature design with Alexandria Signature Font and make a lasting impression.
Smilysundays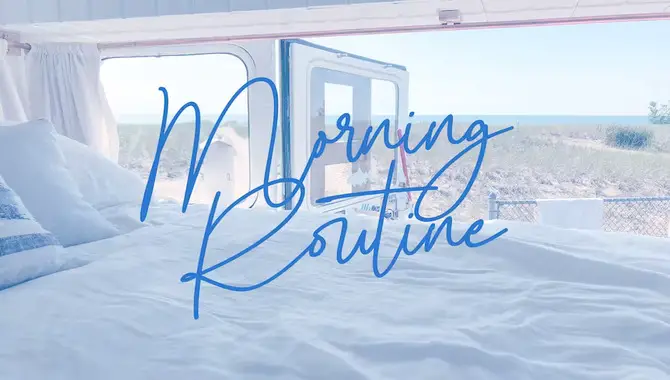 Add a personal and playful touch to your documents or designs with Smilysundays, a unique handwritten signature font. This font is perfect for creating a welcoming vibe with its casual and friendly style. Whether you're designing a logo, branding materials, or invitations, Smilysundays is the perfect font to achieve a fun and approachable look.
With a range of ligatures and alternate characters, you can customize your signature and add a touch of flair. Smilysundays offers both uppercase and lowercase letters, giving you the flexibility to present your signature in a way that suits your style and personality. Download this font today to add a personal touch to your creative projects and make them stand out.
Santorini
Santorini is a stylish and elegant signature font that offers a sophisticated and modern look to your personal or professional signature. With its flowing lines and unique letterforms, Santorini adds a touch of sophistication and elegance to any signature design.
This versatile font can be used for various purposes, such as logos, branding, invitations, etc. You can download Santorini in both uppercase and lowercase letters, and it is compatible with Microsoft Word, making it easy to add a personal touch to your documents.
Whether creating a logo, designing business cards, or crafting an email signature, Santorini is the perfect font choice to add a touch of elegance and sophistication to your visual identity.
Conclusion
Word Signature is a stylish and elegant handwritten font that adds a personal touch to any document or design. Finding the perfect word signature font can be challenging, but we've covered you. Our list of the 5 best signature fonts includes a variety of styles to suit any project or personal preference.
From elegant and sophisticated to fun and whimsical, these fonts will add a unique touch to your designs. Whether you're creating a logo, branding materials, or personal stationery, choosing the right font is essential. Start exploring our collection of signature fonts today and elevate your designs to new heights. Download now and unleash your creativity.
Frequently Asked Questions
1.What Is A Good Signature Font In Word?
Ans: When selecting a signature font in Word, consider popular options such as "Bradley Hand ITC," "Lobster," and "Great Vibes." Look for a font that aligns with your personal style and is legible. Experiment with various fonts, adjusting the size and spacing to achieve a handwritten signature appearance.
2.Which Word Font Looks Most Like A Signature?
Ans: "Lobster" is a widely used font that mimics a handwritten signature. Another option is "Signerica," which offers a stylish signature-like appearance. For an elegant and flowing script, "Alex Brush" is recommended.
3.Is There A Signature Font In Word?
Ans: Yes, Microsoft Word offers a variety of signature fonts that imitate the appearance of handwritten signatures. Simply navigate to the font options in Word and search for "signature" or "handwriting" to access them.
4.What Is The Best Font That Looks Like Handwriting In Word?
Ans: In Word, "Bradley Hand ITC" is a popular font that resembles handwriting. For a more elegant and cursive style, "Lucida Handwriting" is recommended. "Segoe Script" is another great option. Feel free to experiment with different fonts until you find the one that matches your personal style and preference.
5.What Are Some Common Cursive Fonts For Signatures In Microsoft Word?
Ans: Popular cursive fonts for signatures in Microsoft Word are "Lucida Handwriting," "Bradley Hand," and "Vivaldi." These fonts add a sophisticated, handwritten touch to your signature. Customize the fonts' size, color, and style to suit your preference.