Western text fonts are a popular choice for various design projects, adding a touch of nostalgia and rustic charm. These fonts are inspired by the typography used in the Wild West era and evoke a sense of adventure, cowboy culture, and the American frontier.
Text fonts often feature bold, decorative lettering with serifs, slab-serif styles, or even hand-drawn designs. We will introduce you to the top 5  Text Fonts that you can use to elevate your designs. We've got you covered, from Mogathe's bold and rugged look to Modern Cowboys' sleek and modern feel. We will also discuss the characteristics that make  Text Fonts so appealing and versatile. Get ready to give your designs a stylish twist with these captivating fonts!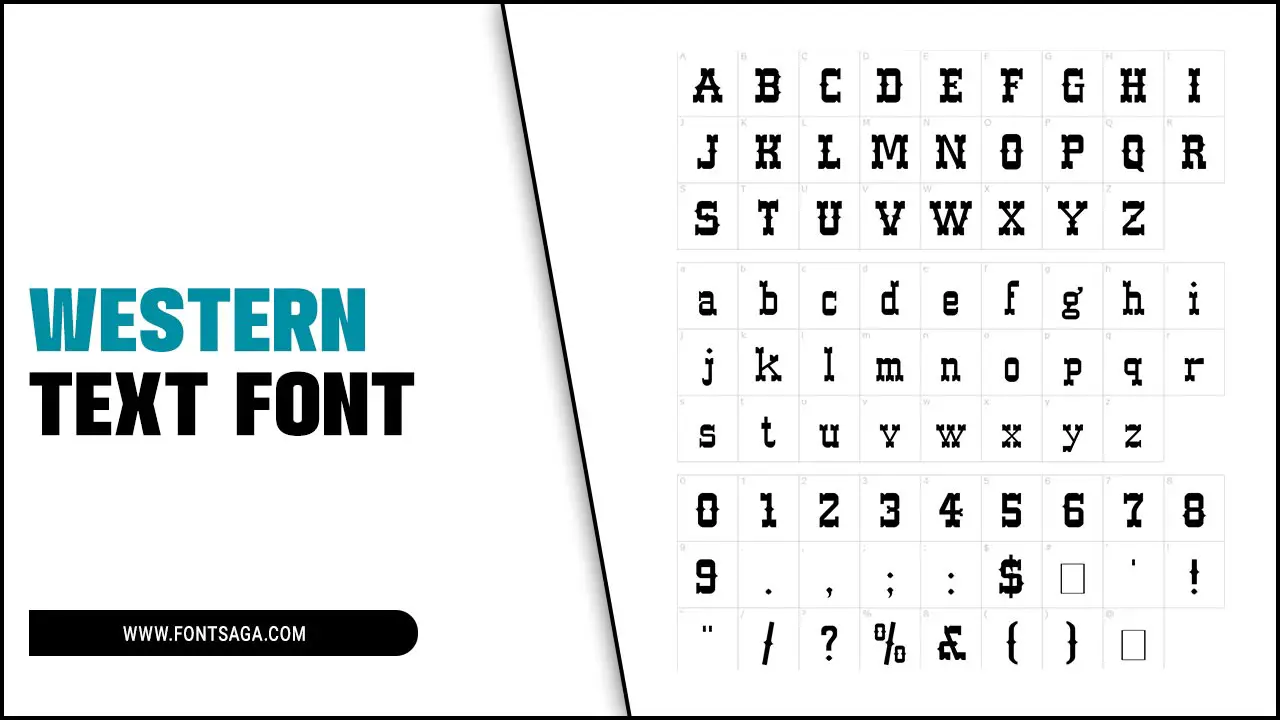 The 5 Best Western Text Font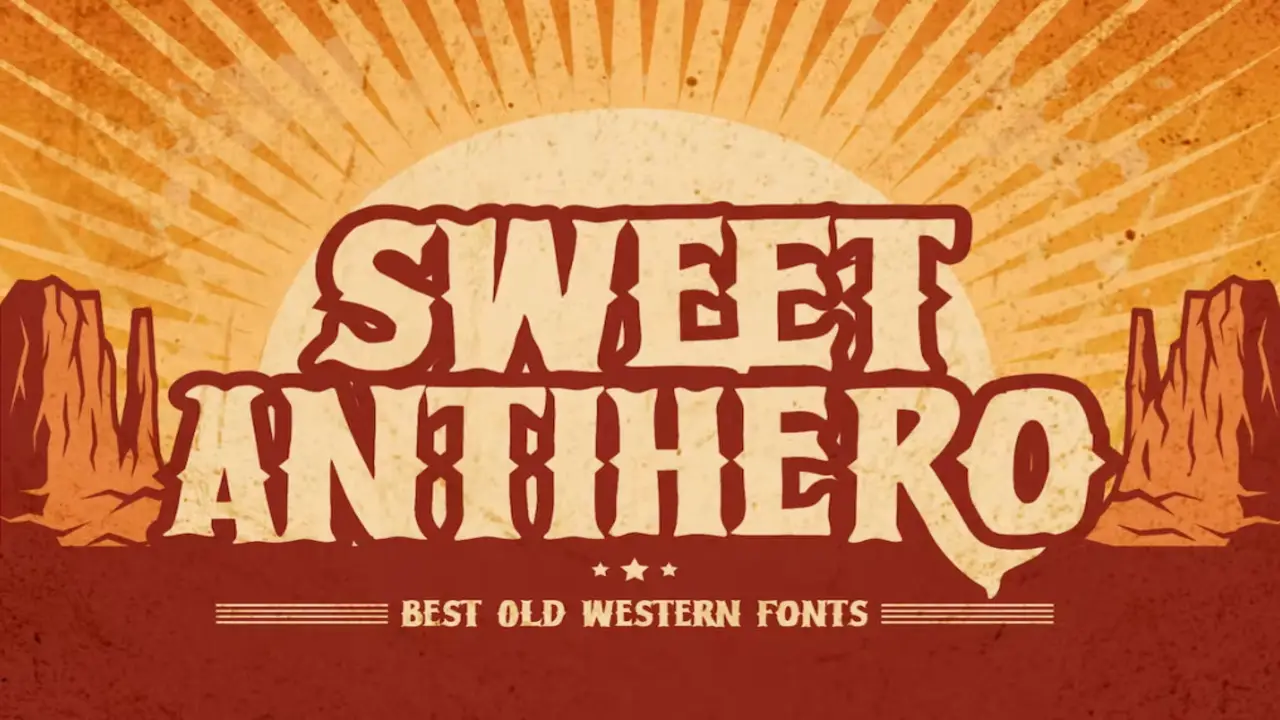 Choosing the right font can make all the difference when creating a Western-themed design or project. A text font can instantly evoke feelings of nostalgia and create a sense of authenticity. There are many different options to choose from regarding text fonts, each with its unique style and characteristics.
When it comes to choosing a text font, several options can capture the essence of the Wild West. Here are five of the best text fonts for your next project. These five fonts offer a range of styles to suit different design needs. Whether you're creating posters, logos, or other visual materials with a Western theme. So saddle up and choose the one that best fits your project.
Mogathe
Capturing the rugged spirit of the Old West, Mogathe is a text font that adds an authentic touch to any Western-themed design project. With its bold and distinctive design featuring thick, stylized letters, this font evokes images of cowboys and saloons, instantly transporting viewers to the Wild West.
Versatile and attention-grabbing, Mogathe can be used for various design projects such as posters, logos, signage, and more. Whether you're creating captivating movie posters or eye-catching business cards, Mogathe's unique character and nostalgic feel make it a great choice. With its strong presence and legibility, this hand-drawn typeface will ensure your designs stand out.
Western Grit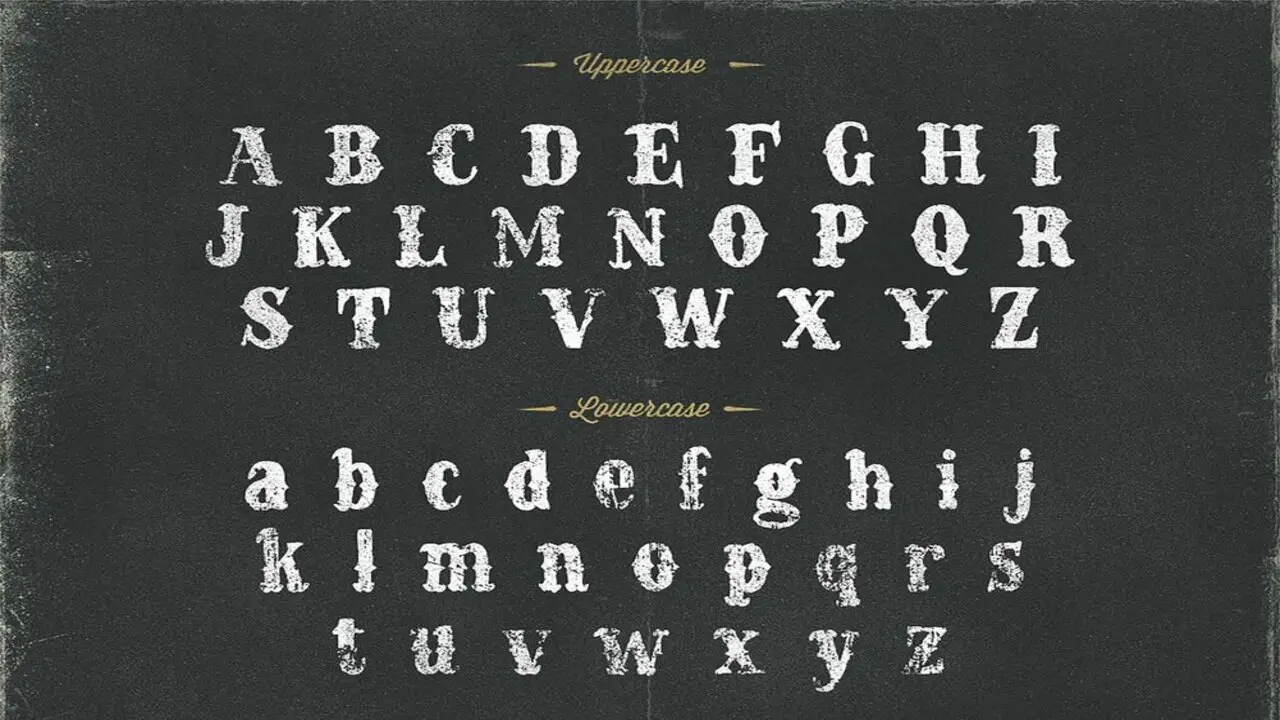 Introducing Western Grit, a rugged and bold font that encapsulates the spirit of the Wild West. With its thick serifs, uneven strokes, and rough edges, this vintage-inspired typeface is perfect for designing posters, logos, and invitations with a cowboy or Wild West theme.
It's a great choice for adding authenticity and nostalgia to your designs, whether you're working on movie posters, business cards, or illustrations. Western Grit is available for free download and is suitable for personal and commercial use.
Modern Cowboys
Experience the essence of the Wild West with Modern Cowboys, a popular typeface that blends traditional Western elements with a contemporary twist. Its bold and rounded letterforms make it a great choice for creating impactful headlines, logos, and branding materials. With a range of styles available, from regular to italic, you can explore different design options. Perfect for capturing the spirit of the old West, Modern Cowboys is a versatile and eye-catching font that will enhance any Western-themed project.
Sweet Antihero
Sweet Antihero, a versatile Western-inspired font, beautifully captures the spirit of the Wild West. Its bold letterforms, unique serifs, and decorative flourishes make a visual impact in any design. Sweet Antihero offers creative flexibility, ideal for eye-catching headlines, logos, and branding materials.
Whether designing vintage-inspired cowboy logos, rodeo posters, or Western-themed design projects, Sweet Antihero is a great choice. Explore the different weights and styles, download this Western font for free personal use, and add a touch of Western charm to your designs.
What Are The Characteristics Of Western Text -Fonts?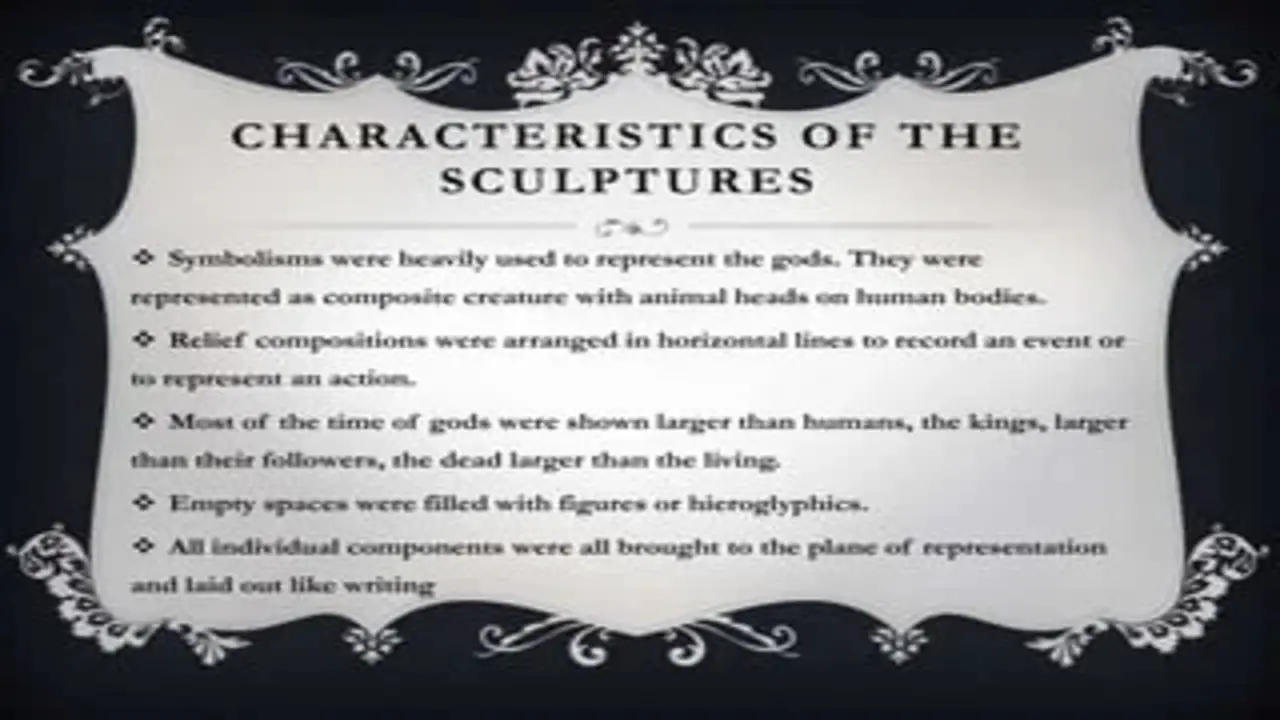 Text fonts are characterized by their rustic and nostalgic feel. These fonts often draw inspiration from the Wild West and evoke a sense of adventure and old-fashioned charm. Common characteristics of text fonts include decorative serifs, bold letterforms, and exaggerated flourishes.
They may also feature distressed or weathered textures to enhance the vintage aesthetic. Text fonts are frequently used in designs that evoke a sense of the American frontier or convey a rugged, adventurous spirit.
How Can You Use Western Text Fonts In Your Designs?
If you want to add a touch of the Wild West to your designs, using text fonts can be a great way to achieve that aesthetic. There are several ways you can incorporate these fonts into your designs. One option is to use them for headlines or titles, as they can instantly grab attention and give your design a rugged, western feel. Another option is using them sparingly for emphasis or decorative elements, such as logos or borders.
Additionally, you can experiment with layering different text fonts together or combining them with other design elements to create a unique and eye-catching composition. Whether you're designing a poster, website, or branding materials, using text fonts can help evoke a sense of adventure and nostalgia in your designs.
Where Can You Find Free Western Text Fonts?
If you want to add a Western flair to your design or project, there are several websites where you can find free text fonts. One popular option is Google Fonts, which offers various fonts that can be used for personal and commercial projects.
Another website to check out is Font Squirrel, which has a collection of Western-inspired fonts available for free download. Additionally, websites like Dafont and 1001 Fonts have sections dedicated to Western fonts, where you can browse and choose the perfect font for your needs. Just read each font's usage terms and conditions to ensure it aligns with your project's requirements.
Conclusion
choosing the right text font can greatly enhance your design or project's overall aesthetic and impact. Whether creating a poster for a country music concert or designing a website for a Western-themed store, selecting a font that captures the Wild West's essence can help convey your message effectively.
By considering factors such as legibility, style, and compatibility with different devices and platforms, you can ensure that your chosen font looks great and serves its purpose in communicating your desired message to your target audience. So, take the time to explore various options and choose a western text font that truly reflects the spirit of the Old West and adds an authentic touch to your creative endeavors.
Frequently Asked Questions
1.What Is The Font That Looks Western?
Ans: The font commonly associated with a Western theme is "Western" or "Old West" font. It has a rugged and rustic look, reminiscent of typography used in old Wild West signs. Popular Western fonts include "Bleeding Cowboys," "Wanted Dead," and "Buffalo Western." These fonts can give your designs a vintage and adventurous feel with their distinctive letterforms.
2.What Is The Best Type Of Western Text Font?
Ans: The ideal text font varies based on the desired design and aesthetic. Popular options include Cowboy Western, Wanted SVP, and Rustler. When selecting a font, consider factors like readability, uniqueness, and suitability for your purpose. Experiment with different fonts to find the best fit for your design.
3.What Is A Good Western Text Font To Use For Resumes And Cover Letters?
Ans: "Playfair Display" is a great Western font choice for resumes and cover letters. If you want a more playful and artistic feel, consider using "Lobster." For a bold and modern touch, try "Bebas Neue," or opt for the elegant and sophisticated look of "Cinzel Decorative."
4.Should I Use A Serif Or Sans-Serif Font In My Resume And Cover Letter?
Ans: Regarding resumes and cover letters, it is generally advised to use a serif font like Times New Roman or Georgia for a more traditional and professional look. However, you can use sans-serif fonts like Arial or Calibri for headings or subheadings to add variety. Ultimately, choose a legible font that aligns with your branding.
5.Can I Use Western Text Fonts In Both Digital And Print Designs?
Ans: Yes, you can use text fonts in both digital and print designs. These fonts add a stylish and unique touch to any project. Just ensure compatibility with the software or platform for digital designs, while in print, they work well for headings, logos, and eye-catching elements.