Western letter fonts are popular for adding a touch of the Wild West to your design projects. With their bold, rugged lines and vintage-inspired charm, these fonts can evoke a sense of adventure and nostalgia.
Whether you're working on a poster for a rodeo event or designing signage for a western-themed restaurant, choosing the right letter font can help capture the spirit of the Old West and bring your project to life.
We will take you through everything you need about using letter fonts in your design projects. From understanding the unique elements of these fonts to learning how to incorporate them seamlessly into your designs, we've got you covered. And that's not all – we've also handpicked five amazing free letter fonts for you.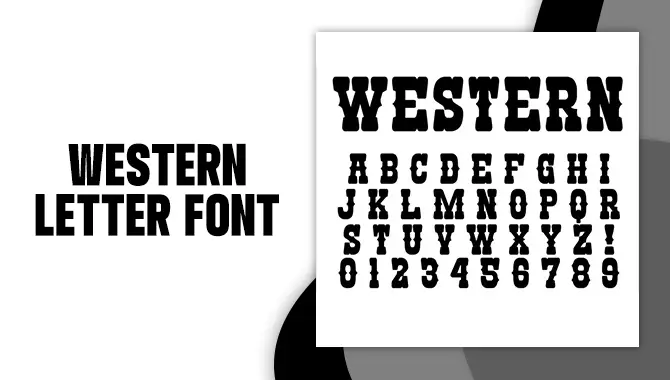 5 Free Western Letter Font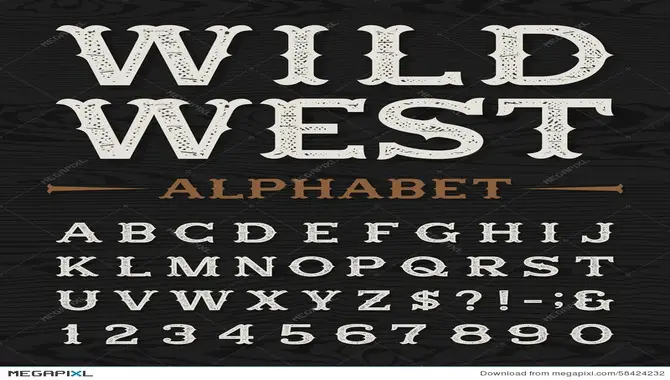 If you want to add a touch of the Wild West to your designs, letter fonts are the perfect choice. These fonts capture the spirit of the Old West and can bring a rustic charm to any project. Luckily, plenty of free options allow you to incorporate this style into your designs easily.
Here are five free letter fonts you can download and use in your next project: These free Western letter fonts will surely add a touch of frontier flair to your designs without breaking the bank. So saddle up and give them a try.
1. Boncegro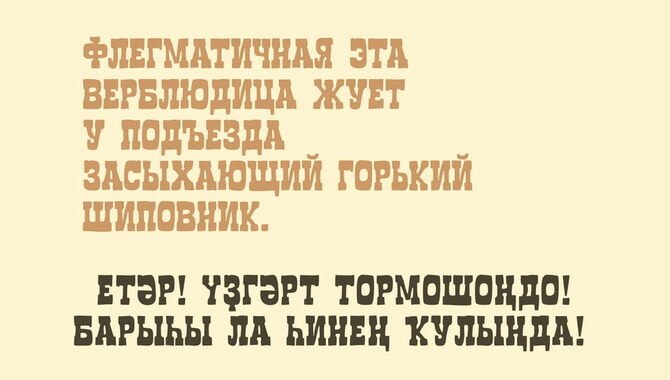 Experience the essence of the Wild West with Boncegro, a captivating letter font. Its bold and rugged design showcases thick, block-like letters, decorative serifs, and a touch of distress for a vintage appeal.
Download this font for free and unlock its potential for personal or commercial use. Elevate your designs with the charm of Boncegro, perfect for posters, signage, logos, and more. Explore the Western style and embrace the wild spirit of the West with Boncegro, the font that captures its uniqueness.
2. Klipan Black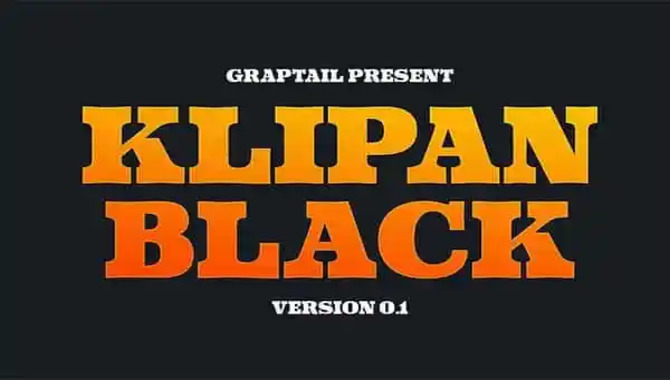 A bold and decorative font, Klipan Black captures the essence of the Wild West with its thick, rounded lines and unique serifs. It's perfect for creating eye-catching headlines or adding a Western touch to your designs.
Klipan Black can be downloaded for free from various font websites and pairs well with other Western-themed fonts. Incorporate the wild west vintage feel into your projects with this rustic font.
3. Undrrtd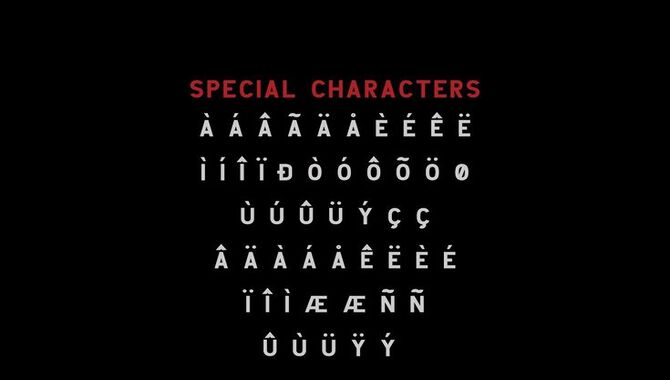 Embodying the rugged essence of the Wild West, UNDRRTD is a free-letter font that captures the spirit of the old West. With its bold and rustic design, this font features solid and angular shapes and distressed edges, giving it a vintage and grunge look.
UNDRRTD is perfect for designing posters, logos, signage, and other graphics, and it can be easily downloaded for personal and commercial use on both Windows and Mac operating systems. Designers can unleash their creativity and experiment with different styles and effects, making UNDRRTD a versatile choice for Western-inspired designs. (Word count: 103)
4. The Sherloks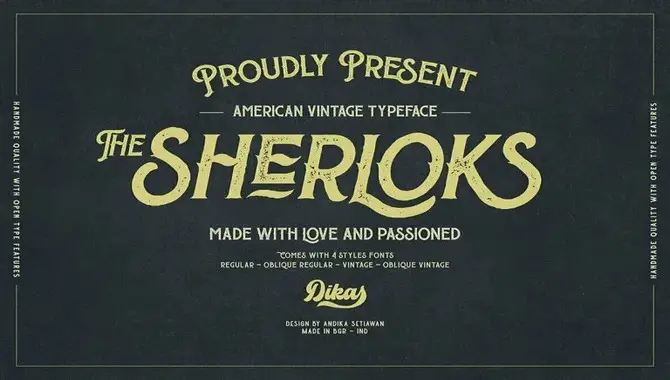 The Sherloks is a popular letter font that brings a touch of the Wild West to your design projects. This unique font features bold, rugged letters with a distinctive vintage feel.
Whether you're creating a poster for a country music concert or designing a logo for a western-themed restaurant, The Sherloks can add an authentic and eye-catching element to your designs.
With its rustic charm and versatile style, this font will make a statement and capture the essence of the Old West. So saddle up and give your designs some cowboy flair with The Sherloks letter font.
5. Bonaparte
Bonaparte is a versatile font that perfectly captures the vintage and rugged spirit of the Wild West. With its bold and rustic lettering adorned with serifs and accents, this Western font is the ideal choice for designers looking to add a touch of authenticity to their projects.
Whether you're creating posters, signage, logos, or invitations, Bonaparte will effortlessly evoke the nostalgia of the wild frontier. Available for free download, this letter font can be used for both personal and commercial projects, making it a popular choice among designers seeking that true cowboy vibe.
How To Use A Western Letter Font In Design?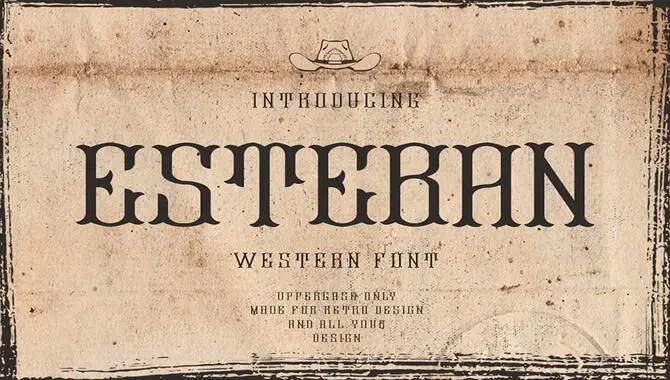 Using a letter font in design can add a unique and vintage touch to your projects. Here are some steps to help you incorporate a  letter font into your designs: By following these steps, you can effectively incorporate a  letter font into your design projects and give them an authentic and nostalgic feel.
Choose the right font: Start by selecting a letter font that matches the aesthetic you want to achieve. Many styles are available, from classic Old West fonts to more modern interpretations.
Consider the context: Consider how and where you want to use the letter font. Is it for a logo, poster, or website? Consider the size and readability of the font in different contexts.
Pair it with complementary elements: To enhance the Western vibe, pair the font with other design elements that evoke a similar aesthetic. This could include rustic textures, vintage illustrations, or Western-themed colors.
Use it sparingly: While a letter font can be eye-catching, using it too frequently or in large blocks of text may overwhelm your design. Instead, use it selectively for headlines or essential elements to create visual interest.
Test and refine: As with any design element, it's important to test how the letter font looks in various scenarios and make necessary adjustments. Play around with spacing, sizing, and color until you achieve the desired effect.
Conclusion
Western fonts can add a touch of nostalgia and charm to various design projects. Whether creating a vintage-inspired poster or designing a cowboy-themed invitation, the right letter font can help capture the essence of the Wild West.
With their bold and rustic characteristics, letter fonts evoke a sense of adventure and ruggedness. Mastering letter fonts is essential for designers who want to add a unique and captivating touch to their designs.
By understanding how to use these fonts effectively, you can create visually stunning and engaging designs that leave a lasting impression on your audience. And to help you get started, we've compiled a list of 5 free Western letter fonts you can use in your projects. We hope our information has helped you
Frequently Asked Questions
1.What Font Looks Like Cowboy Letters?
Ans: Fonts like "Old Western," "Wanted Poster," and "Rodeo" have bold, decorative lettering that closely resembles cowboy letters. These fonts capture the nostalgic Wild West aesthetic and can add a cowboy theme to your design.
2.What Are The Benefits Of Using A Western Font?
Ans: Using a Western font in your design can create a vintage or retro aesthetic. These fonts are linked to the Wild West, adding a sense of adventure and exploration. They help convey a specific theme or atmosphere and make your text stand out, attracting attention.
3.How Do You Choose A Good Western Font?
Ans: When selecting a Western font, consider your project's style and theme. Opt for fonts with a vintage or western-inspired look. Ensure readability, especially for longer texts. Try out various options to see which best complements your design.
4.Where Can I Find Western Letter Fonts To Use In My Designs?
Ans: You can find a variety of letter fonts for your designs on websites like Google Fonts, Adobe Fonts, and DaFont. Design software such as Photoshop and Illustrator also offers a wide selection of Western fonts. Additionally, check out design blogs and forums for unique and high-quality recommendations.
5.How Can Designers Effectively Incorporate Western Letter Fonts Into Their Designs?
Ans: When incorporating letter fonts into designs, designers should consider the design's theme and purpose carefully. They should experiment with font pairings, adjusting sizing, spacing, and color to create a visual hierarchy. Using letter fonts sparingly and strategically is important to avoid overwhelming the overall design.