The font used for the iconic TV series Charlie's Angels title is instantly recognizable. The unique lettering features bold, slanted capital letters with a futuristic and stylish feel.
This font perfectly captures the adventurous and glamorous spirit of the show, making it a popular choice for fans and designers alike. Do you remember the iconic Charlie's Angels TV series? The show not only introduced us to a trio of badass female detectives but also gave us a font that has become synonymous with the era. Here we will take a trip down memory lane and unveil the secrets behind the Charlie's Angels font.
We will explore its unique features and provide tips for designers on how to make the most of this nostalgic typeface. Whether you're a show fan or simply looking for a touch of retro charm in your designs, this post is your ultimate guide to using and downloading the Angels font.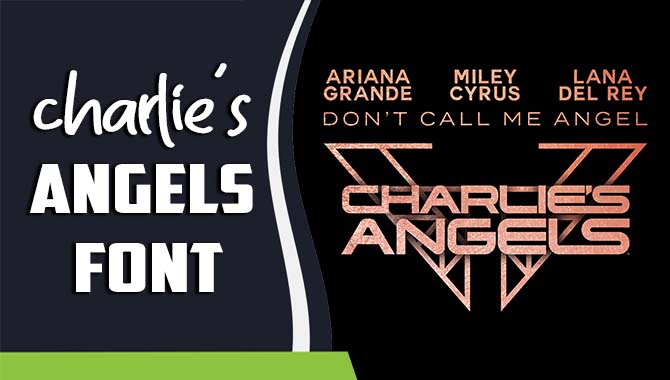 Features Of The Charlie's Angels Font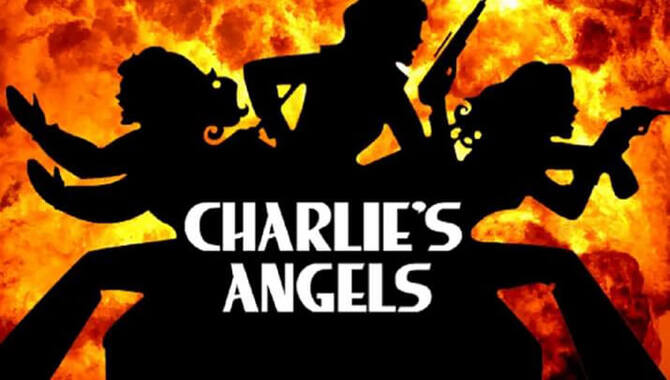 A tribute to the popular American crime drama television series, the Charlie's Angels font is a stunning typeface that embodies the spirit of the 1970s. This font, created by VGC and Leo Weisz, can be downloaded for personal use and is perfect for adding a touch of nostalgia to your designs.
Its keen features and bold style make it an ideal choice for anyone looking to create a sense of adventure and empowerment. Whether you're designing a logo or a poster, the Angels font will leave a lasting impression.
How To Use The Charlie's Angels Font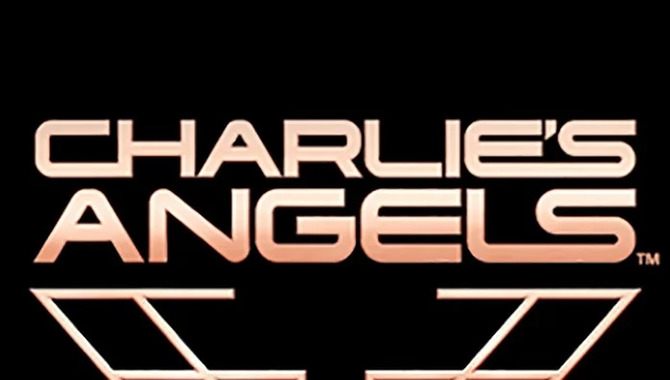 Create stunning designs with the Angels font, a bold and retro-style typeface inspired by the iconic TV show and movies. Featuring sharp angles and clean lines, this sleek and modern font is perfect for adding a touch of nostalgia to your design projects.
It is available in uppercase, lowercase, numbers, and basic punctuation marks, making it versatile for various design applications. Whether you're designing posters, logos, banners, or social media graphics, the Angels font adds a playful yet empowering vibe to your creations.
Download this font from a reputable website and install it on your computer or design software to use it today. Let the Angels font elevate your designs with its unique style and captivating charm.
Tips For Designers Using The Charlie's Angels Font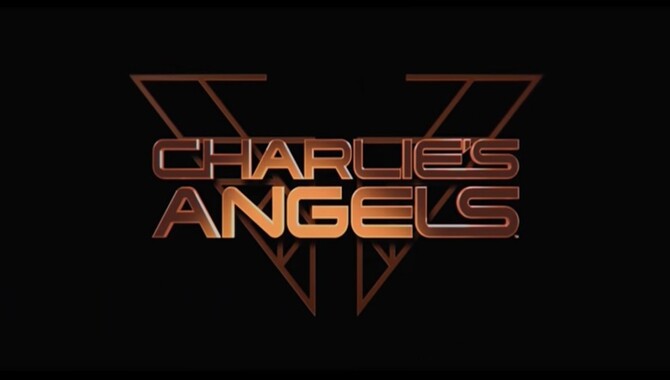 The iconic Angels font pays homage to the popular 1970s TV show and its vintage aesthetic. Its bold, slanted lettering with a subtle 3D effect brings back the nostalgia of classic action movie posters. Designers can tap into this font to create a sense of retro glamour and transport their audience back in time.
However, keeping readability and legibility in mind is crucial, as the bold style may pose challenges, especially on smaller scales or specific backgrounds. By selectively applying the Angels font for headlines, titles, and branding materials, designers can infuse their projects with vintage allure.
How To Download The Charlie's Angels Font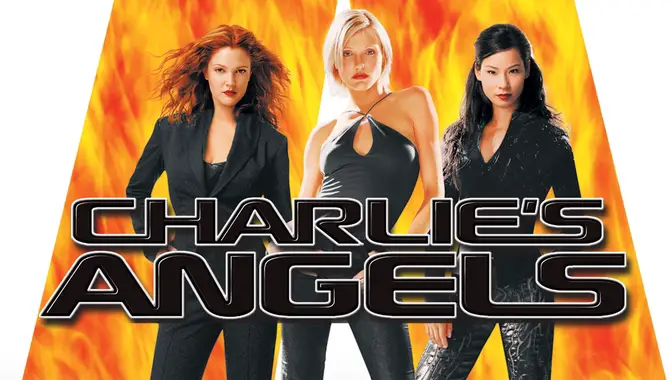 Easy access to the iconic Charlie's font for your creative projects. If you want to download Charlie's font, you're in luck! The iconic font in the Charlie's Angels logo and branding is "Los Angeles." A few options are available to get your hands on this stylish font.
You can search for websites that offer free font downloads and look for the Los Angeles font specifically. Alternatively, you may also find it available on various font websites. Once you've downloaded the font, you can install it on your computer or device to add a touch of Charlie's Angels flair to your designs or personal projects.
Conclusion
The Charlie's Angels font is a nostalgic tribute to the iconic TV show and movies. It captures the essence of the era with its bold, retro style. The Angels font is a fun and iconic typeface that instantly brings to mind the glamour and excitement of classic TV shows and movies.
Whether you're a fan of the franchise or simply looking to add a touch of your designs, Charlie's font is sure to make a statement. Its bold and stylish lettering captures the essence of the 1970s era, making it perfect for posters, invitations, branding, and more. So don't miss out on this iconic font – give your projects that extra dose of Charlie's Angels charm today.
Frequently Asked Questions
1.What Font Is Used For Charlie's Angels?
Ans: The font for Charlie's Angels is "Mistral," a script font created by Roger Excoffon in 1953. Mistral's unique cursive style enhances the iconic appearance of the Charlie's Angels logo.
2.What Font Is The Palm Angels Logo?
Ans: The font used in the Palm Angels logo is a custom font that is not publicly available. It has sleek, modern lines and is described as bold and eye-catching. For a similar look, try using a bold sans-serif font.
3.What Is The Best Font For Logos?
Ans: The ideal font for logos varies based on the brand and its target audience. Popular choices include Helvetica, Futura, and Gotham. Sans-serif fonts are commonly used for sleek and contemporary logo designs.
4.Is There A Difference Between Web Fonts And Print Fonts?
Ans: There is indeed a distinction between web fonts and print fonts. Web fonts are crafted for digital use on websites, ensuring optimal screen display. On the other hand, print fonts are tailored for physical printing materials like books and magazines.
5.How Can You Use This Font For Your Logo Design?
Ans: You can use the  Angels font for your logo design by downloading it from font websites, installing it on your computer, and using graphic design software like Adobe Illustrator or Canva. Choose Charlie's font to add a nostalgic touch to your logo.