Fonts are essential to any visual communication, from websites to print materials. And when it comes to choosing a font, Font Awesome is undoubtedly a popular choice among designers and developers.
It is a powerful tool that enables users to easily add scalable vector icons, logos, and symbols to their projects. However, it is also important to understand the rules and guidelines for using Font Awesome. Whether you're a seasoned pro or a newbie, you need to know the ins and outs of the Font Awesome license to stay compliant.
We'll deeply dive into the Font Awesome license and explore the rules and regulations governing its usage. Discuss the various licensing options, including the free and paid versions, and what each entails. We'll also cover the restrictions and guidelines that apply to the use of Font Awesome, including attribution and redistribution policies.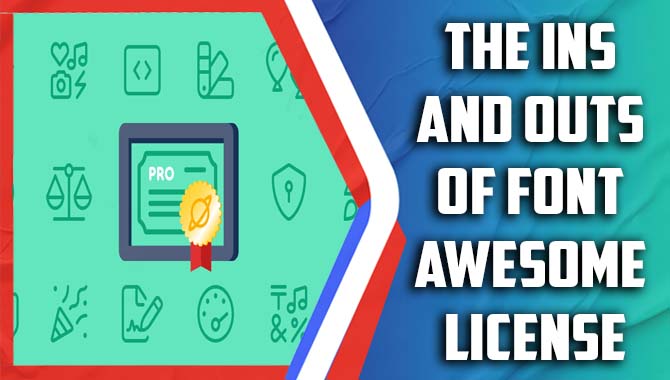 Navigating Font Awesome License: Tips And Tricks For Smooth Implementation
When using Font Awesome icons on your website or project, it is crucial to understand the licensing requirements. Font Awesome offers free and paid versions of its icon sets, each with its rules and regulations. To ensure a smooth implementation process, here are some tips and tricks for navigating the Font Awesome license:
Determine which version you need: The free version may be sufficient if you only require basic icons. However, the paid version may be necessary if you need more advanced features and customization options.
Read the license terms carefully: Before using any Font Awesome icons, make sure to read through the license terms carefully. This will help ensure that you comply with all requirements.
Keep track of attribution: Under certain circumstances. You may be required to provide attribution for the icons you use. Make sure to keep track of this information so that you can credit Font Awesome appropriately.
By following these tips and tricks, you can ensure a smooth and hassle-free implementation of Font Awesome icons into your project or website.
Users Contributing To The License
Users wishing to use Font Awesome icons must be mindful of the licensing terms and conditions set by Font Awesome. The SIL Open Font License (OFL) and the Free Font License are two types of licenses available for users, depending on their requirements.
Besides, there are also premium versions available that offer additional features and licensing options. When using Font Awesome icons, users must not forget that contributors retain ownership of their original contributions.
Thus sufficient attribution should always be provided while customizing the icons or using them in a logo or a trademark without written permission. Reviewing and understanding all licensing rules before using them in any project is also important.
How To Access Font Awesome Documentation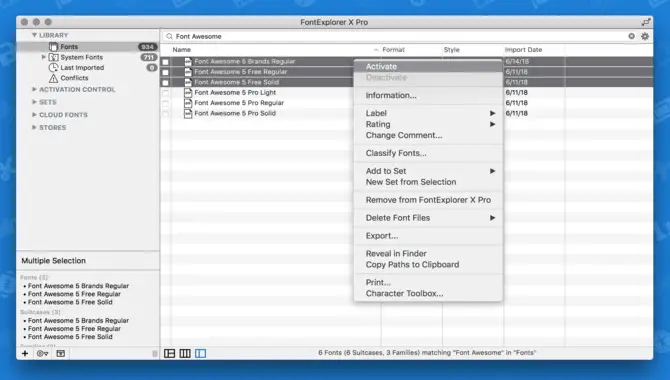 It's a straightforward process. All necessary information on using and attributing icons can be found within the official website's extensive documentation. This includes licensing rules and restrictions for commercial, personal, and open-source projects.
To access this resource, navigate to the official Font Awesome website and click "Docs" in the navigation bar. Here you'll find everything needed to ensure compliance with licensing regulations before using these icons in your projects. Proper attribution is essential when utilizing Font Awesome's icons library across various platforms.
Popular Use Cases For Font Awesome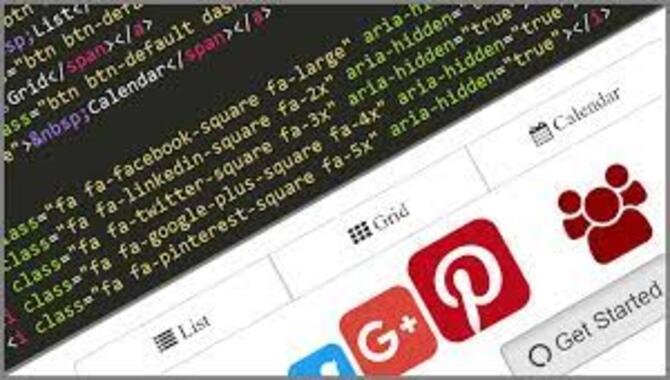 Icons from the Font Awesome icon set are popularly viewed as an essential tool for web design. They are widely used to spice up a range of elements on your website or application, like navigation menus, social media links, call-to-action buttons, and other interactive features. You can use the icons in any project you are working on without restrictions apart from attributing them to Font Awesome as the source. Anyone using these icons in their work must duly follow the attribution rules.
Users can also choose different licenses that suit their needs appropriately. On top of that, they offer premium services and features that offer greater flexibility and customization options.
How To Download Font Awesome
To incorporate Font Awesome into your web design or development project, you'll need to begin by downloading it from their official website. You'll find free and paid versions of Font Awesome available for download, each with its own licensing rules. The free version is ideal for personal and commercial projects with sufficient attribution, while the paid version delivers more advanced features and custom licensing options.
It's essential to familiarize yourself with these licensing guidelines before downloading Font Awesome so you don't encounter any legal complications later. After downloading Font Awesome onto your system, you can integrate it into your project following specific attribution requirements.
What Are The Benefits Of Using Font Awesome With Your Website?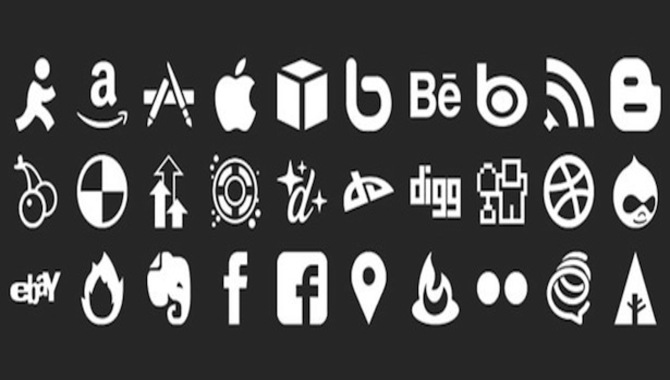 Using Font Awesome can bring many benefits to your website design. Font Awesome is a free and open-source icon font that provides various icons for different purposes. By using Font Awesome, you can enhance the visual appeal of your website by adding high-quality icons easily recognizable by users.
Additionally, Font Awesome icons are scalable and customizable, which allows you to adjust their size, color and style to match your website's theme. Using Font Awesome can also improve the loading time of your website since it uses vector-based graphics instead of image files. Incorporating Font Awesome into your website design can improve its aesthetics and functionality while reducing load times and enhancing user experience.
How To Choose The Right Font Awesome License For Your Website?
When it comes to using Font Awesome on your website, it's important to choose the right license. Font Awesome offers free and paid licenses, each with its own benefits and restrictions. Here are some factors to consider when choosing the right Font Awesome license for your website:
– Intended use: The free license may be sufficient if you plan on using Font Awesome for personal or non-commercial projects. However, if you plan on using it for commercial purposes or in a product that will be sold, you will need to purchase a pro license.
– Number of users: The number of users accessing Font Awesome is also an important factor. The free license may be enough if you have a small team or only a few users accessing the icons. However, a pro license may be necessary if you have a larger team or multiple websites that require access to Font Awesome.
– Required features: The pro version of Font Awesome includes additional features such as more icons and advanced customization options. If these features are important for your website or project, then purchasing a pro license may be worth the investment.
Choosing the right Font Awesome license requires carefully considering your intended use and needs for the icons.
Things To Keep In Mind While Choosing A Font Awesome License
When selecting a Font Awesome license type for your website or project, it is crucial to comprehend the subtle differences between their free and commercial alternatives. To ensure compliance with usage restrictions for your work, thoroughly read their licensing agreements before using their icons.
Furthermore, remember how many projects and users might need access to Font Awesome Icons, which could impact which plan works best for you. Utilize Font Awesome's customer support team if you have any questions about licensing. Apart from these considerations, opting for a Pro license grants you additional icon sets and platform support.
How To Activate The Font Awesome License On Your Website?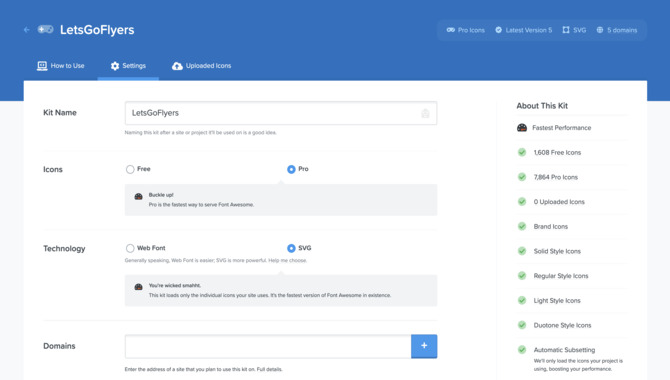 Activating your Font Awesome license is a simple process that can be done in just a few steps. First, you must purchase a license from the Font Awesome website. Once you have your license, you can activate it by adding your unique license key to your website's code.
This can typically be done by adding a snippet of code to the head of your HTML file or using a plugin or extension provided by Font Awesome. It is important to ensure that your license is activated correctly to comply with the terms and conditions of the Font Awesome license agreement. By following these simple steps, you can enjoy all the benefits of Font Awesome's extensive library of icons and graphics on your website while staying within the bounds of their licensing guidelines.
How To Remove Font Awesome From Your Website?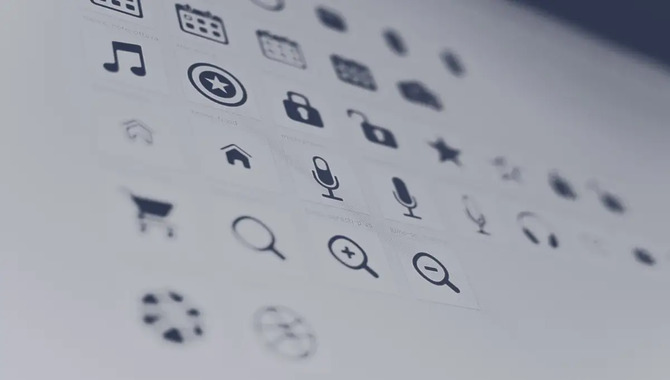 If you have decided to remove Font Awesome from your website. There are a few steps you can take to do so. First, locate all instances of Font Awesome in your code, which may include links to Font Awesome files or inline code that includes Font Awesome icons. Once you have identified these instances, you can delete or replace them with alternative icons or graphics.
If you are removing Font Awesome because of licensing concerns. It is important to ensure that you are not violating copyright laws. Depending on how you have implemented Font Awesome on your website, you may need to obtain a license or permission from the creators of Font Awesome before removing it.
Ultimately, the decision to remove Font Awesome from your website will depend on your specific needs and preferences. If you feel that it is no longer serving a purpose or causing issues with your site's performance or design, removing it may be the best choice for your website.
Conclusion
Font Awesome is a popular icon library used for web design and development. It offers a variety of icons and fonts that can be used to enhance the visual appeal of your website. However, understanding the Font Awesome license can be confusing, and it's important to know the rules before implementing it on your website. Remembering the terms and conditions while choosing a Font Awesome license will help you avoid legal issues, and choosing the right one will save you money and time.
While the Basic plan offers a lot of great icons for personal and commercial use, the Pro and Enterprise plans provide even more options and features for larger companies and organizations. It's important to read and follow the license terms to avoid any legal issues in the future. With the proper license and usage, Font Awesome can be a valuable resource for enhancing the design and functionality of any project.
Frequently Asked Questions:
1.Is Font Awesome Free For Commercial Use?
Ans. Font Awesome offers both free and paid versions with varying licensing options. You can use the free version for commercial purposes under the SIL Open Font License 1.1, but you cannot use icons in logos or trademarks due to restrictions. Reading and comprehending the license terms before utilizing Font Awesome in commercial projects is crucial.
2.Does Font Awesome Cost?
Ans. Font Awesome offers both free and paid versions. The free version is suitable for personal and commercial projects, while the paid version provides extra features and is licensed per user. The cost of the paid version varies based on the license type and number of users.
3.Is Font Awesome 5 Pro Free?
Ans. Font Awesome 5 Pro is not free and requires a license for commercial use. The free version, Font Awesome 5 Free, is available for personal and non-commercial projects. The cost of Font Awesome 5 Pro varies depending on the license type and number of users.
4.Is Font Awesome 4 Free?
Ans. Yes, Font Awesome 4 is free to use, but some icons require attribution for commercial use. Font Awesome 5 has a different licensing structure with free and paid options. It is crucial to carefully read and comprehend the license terms before using any version of Font Awesome.
5.What Are The Different Types Of Licenses Available For Font Awesome?
Ans. Font Awesome provides various licenses, including free, pro, and corporate. The free license is suitable for personal and commercial use but has fewer icons and features. The pro license offers more icons and features for small businesses or individuals. Meanwhile, the corporate license is geared towards larger organizations with multiple users and includes exclusive icons.