We all know that first impressions count, which applies to newspapers, too, especially in a crowded market. With so many titles vying for our attention, the typeface or font of the newspaper's name can make all the difference.
Any typography expert will tell you fonts can communicate moods and feelings, even subliminally. The bold or classic typefaces of a newspaper give readers an insight into its editorial values and ambitions. Here we explore the power of newspaper name fonts, offering a definitive guide to the best ones to use in 2023. We delve into the unique characteristics of each selected font, helping you make a bold statement with the name of your newspaper.
In addition, we'll be discussing how fonts can impact the way readers perceive a newspaper, giving you insights into what makes a powerful and memorable newspaper name. Get ready to impact the world of publishing with the perfect font.
10 Best Newspaper Fonts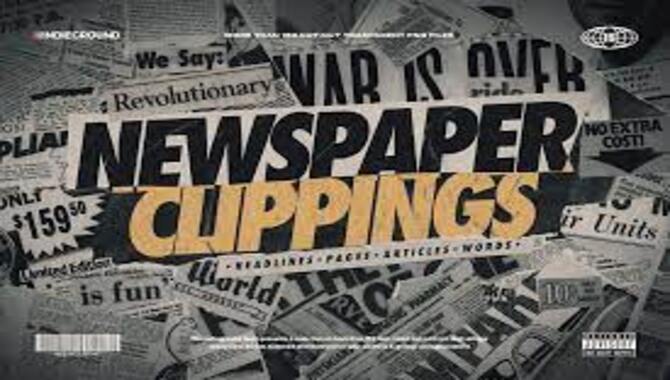 Typography is key when it comes to the design and branding of newspapers. Choosing the perfect font for a newspaper's name requires a lot of research and effort to capture the essence of the story conveyed through words. Fokus and Resgak Serif are two fonts that stand out for their versatility and are perfect for headline and body text experimentation.
Resgak Serif provides numerous possibilities for outstanding artwork. With the 15 best newspaper headline fonts listed, designers can find the best typeface to communicate effectively with readers. By conveying a bold statement through the choice of font, newspapers can assert their brand and grab the attention of their readership.
1. Mondia – Newspaper Headline Font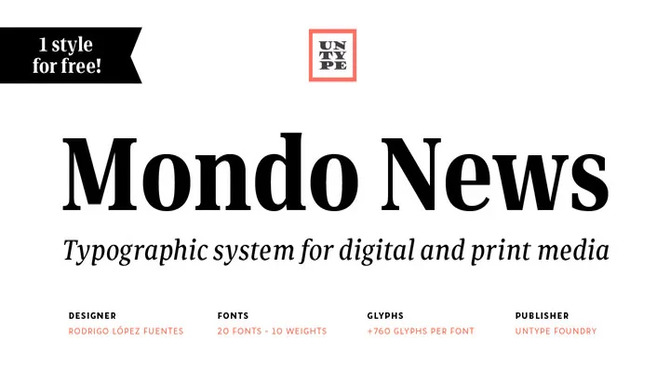 When making a bold statement in newspapers, your font can make all the difference. Here are some of the top newspaper fonts: Mondial is a versatile serif font family with nine weights, making it ideal for newspaper headlines and body copy.
Mondo News is another great option with ten weights, including italic versions and OpenType features like ligatures and alternates. Camera Obscura is a bold and short serif font with a nostalgic feel that is perfect for newspaper headlines and magazine covers.
Another font to consider is Latin Modern Roman, free, legible, readable, and similar to Times New Roman, making it ideal for headlines, sub-headlines, and body text in newspapers. These newspaper fonts can be easily downloaded in TTF or OTF format and used on P.C.s and Macs for various print and digital editorial projects. Choosing the right newspaper font can effectively convey your news story and capture readers' attention.
2. Kilo graph – Newspaper Headline Font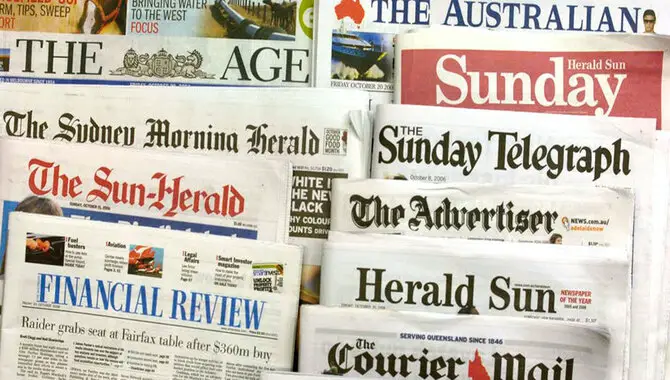 The right font can make all the difference when making a bold statement with newspaper headlines. One standout in the field is Kilograph, a condensed sans serif font perfect for grabbing attention on the front page. Its bold, clean lines and thick strokes make it ideal for print projects such as watermarks and postcards.
Another great option for newspaper fonts is Camera Obscura, its thick and short letterforms are perfect for magazine covers and other nostalgic print products. This font is available in both.OTF and . TTF file formats offer multilingual support for versatility.
For a more traditional black letter font, Chomsky is a great choice for newspaper titles and mastheads. Kilograph offers a set of decorative ligatures to enhance the visual impact of this font further. Whether you're looking for a bold, attention-grabbing font or a classic, timeless option, the right newspaper font can help you make a statement with every issue.
3. Galorine – Newspaper Title Font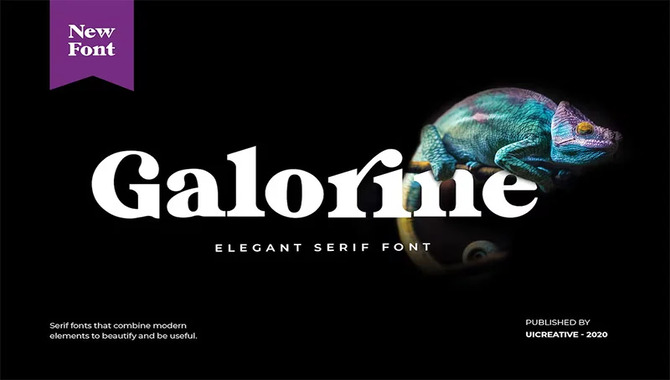 Choosing the right font is crucial when making a bold statement with a newspaper design. Many fonts are available that work well in newspaper design, but some stand out above the rest. One such font is Galorine, an elegant serif font perfect for newsprint, magazines, and editorial designs.
Other top newspaper fonts include Sondra Serif, which offers six styles, including Light, Outline, and Extra Bold, perfect for logos and posters. News of the World is another display font available in 4 styles and is great for eye-catching headlines and logos.
Serif fonts like Times New Roman, Georgia, and Garamond are associated with wealth and authority, making them perfect for branding. However, when it comes to newspaper title fonts, using fonts like Galorine or News of the World can help create attractive and memorable designs that stand out. Whatever font you choose, selecting the right newspaper font can make all the difference in creating a powerful and effective design.
4. Quentin – Newspaper Headline Font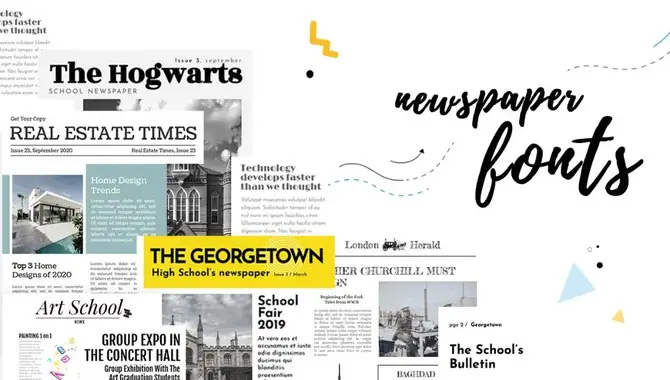 If you're looking for a bold and attention-grabbing newspaper font, look no further than Quentin. This versatile font can be used for various purposes, including headlines, subheads, and body text. Quentin is available in regular and condensed versions, allowing you to customize it to suit your needs.
When it comes to making a bold statement in your newspaper design, the boldness of the font is key. The bolder the font, the greater its impact on your text. Quentin is the perfect choice for creating headlines to grab readers' attention and make a statement. Whether you're designing a newspaper cover or a feature article, Quentin can help you achieve a bold and impactful design.
5. Eighties Comeback Serif
Selecting the right font can make a powerful statement in newspapers, and the Eighties Comeback Serif is a great example. Inspired by 70s and 80s magazine ads, this font works great for headlines and branding, giving a sense of boldness and nostalgia.
The Nineties Headliner is another standout font for newspapers, with its bold and nostalgic sans-serif style inspired by 80s and 90s ads. This font is especially readable at larger scales and includes uppercase, lowercase, and multilingual support, making it great for logos and headlines.
Of course, the classic Times New Roman shouldn't be overlooked, either. Available in all versions of Windows since 3.1, the current version includes small capitals and italic swash capitals. The font also features discretionary ligatures for "fi" and "Th," giving it a more polished and professional look. When making a bold statement in newspapers, choosing the right font can make all the difference.
6. Kula – Newspaper Headline Font
The font choice is crucial when making a bold statement in newspaper design. One standout option is Kula, a serif font specifically designed for newspaper headlines. Kula includes four variations, bold, blur, outline, and shadow.
The font family includes uppercase and lowercase characters, numbers, punctuation, and a web font. Kula is suitable for newspapers and can be used for magazines, brochures, posters, book covers, and more. Another great option for newspaper fonts is the Pravda Newspaper CYR-ENG. This font collection offers various decorative fonts, including Gothic, vintage, and horror.
Additionally, Pravda Newspaper CYR-ENG offers free downloads of Russian and Cyrillic fonts. Choosing the right font for your newspaper can greatly enhance its visual impact, and Kula and Pravda Newspaper CYR-ENG are worth considering.
7. Fogie – Newspaper Headline Font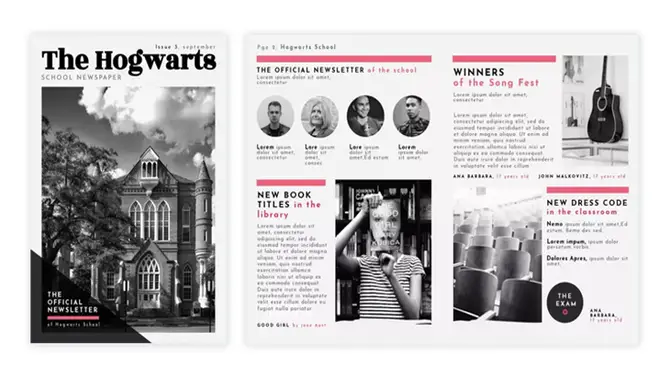 Choosing the right font is crucial when making a bold statement in newspaper design. One of the most effective fonts for creating catchy newspaper headlines, magazine titles, and product branding is Fogie. This decorative serif family includes ten fonts with five different weights and italic versions, punctuation, symbols, and multilingual support.
Fogie also features ligatures and stylistic alternates, which can help to create unique and customized headlines. It's suitable for brochures and advertisements; even a web font version is available. Overall, Fogie can add visual interest and help headlines stand out, making it a powerful tool for news designers looking to create eye-catching publications.
8. The Telegraph – Newspaper Title Font
One of the best newspaper fonts to make a bold statement is The Telegraph font. Designed by Research Studios and inspired by British newspapers, The Telegraph font features a minimalist look perfect for headlines and titles. This versatile font can be used for headers, titles, signs, logos, and text blocks.
The font family comes with three weights: light, regular, and bold, making it a perfect option for different font sizes. The Telegraph font also includes a set of ligatures to customize heading text and supports 17 languages. This makes it ideal for newspapers and publications with international audiences.
The Vintage Voyage D.S. offers a Telegraph-inspired typeface in three weights with standard and discretionary ligatures for those looking for a vintage feel. As one of the ten best newspaper fonts, The Telegraph is a great option for those looking to make a statement with their newspaper titles and headings.
9. Cattedrale – Newspaper Title Font
When making a bold statement in newspaper design, choosing the right font for your newspaper's name is crucial. One option is Cattedrale, a gothic black letter font ideal for newspaper titles, logos, tattoos, and apparel designs. The regular version of Cattedrale is the best option for newspaper titles, but the other fonts in the family offer additional design possibilities.
Other fonts commonly used for newspaper headlines include Cattedrale, such as sans serif fonts like Arial, Futura, and Calibri. These fonts are preferred due to their legibility and ability to catch readers' attention. Another font to consider is Times Newspaper Smalls or Claritas, a modified 43/4 point size of Times Roman developed specifically for printing small type in newspapers.
What makes Cattedrale stand out is its ability to support multiple languages and the various ornaments that come with the font. This helps create a statement in labels, packaging, clothing design, and more. Choosing the right newspaper name font can make all the difference in capturing readers' attention and making a lasting impression.
10. Winchester – Newspaper Title Font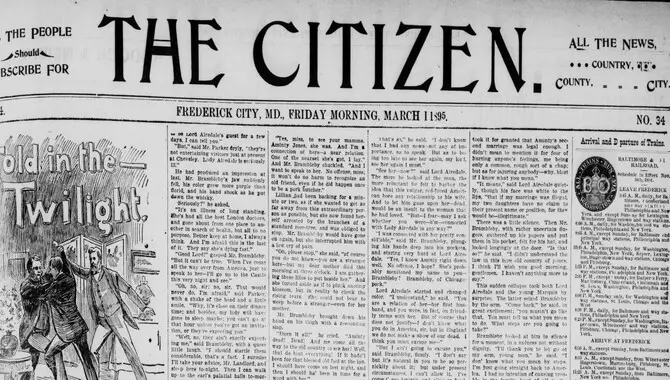 The font choice can make all the difference when making a bold statement with newspaper titles. One popular option is Winchester, a blackletter font with 1800s charm perfect for newspaper titles and logos. Wilson Wells is another option for various design projects. It is a decorative black letter font.
Gothic and blackletter fonts are popular choices for newspaper titles and can add a touch of sophistication and history to your publication. Both Winchester and Wilson Wells offer stylistic alternates and ligatures for further customization.
Other popular newspaper fonts include the classic Times New Roman, modern Helvetica, and the bold Franklin Gothic. When choosing a font for your newspaper, it's important to consider the tone and style of your publication. And choose a font that complements it well.
The Impact Of Newspaper Name Fonts
The newspaper name font can significantly impact how a reader perceives a publication. The font selected can evoke emotions, convey professionalism or casualness, and even establish a hierarchy of information. Publishers often overlook that font is critical to brand design, and correctly pairing fonts is vital for creating recognizable publications. Choosing the right font is particularly important for publishers creating a digital newspaper.
When used in newspapers, fonts act as a visual representation of the text, and just as with the written Word, they help readers understand the tone and focus of the publication. Therefore, publishers need to select the right font to make a bold statement about their newspapers.
Conclusion
Newspaper name fonts impact the overall brand identity and the delivery of news content. They are a visual representation of the newspaper's values and ethos. The perfect newspaper name font screams authority and stands out in a crowd. If you are looking for a font for your next project, you may want to consider using the newspaper name font.
This font is designed to look like old-fashioned newspapers and is perfect for adding an old-fashioned feel to your designs. Newsstand, and draws readers into a story. Thank you for taking the time to read my blog. I hope that you found it helpful.
Frequently Asked Questions
1.What Font Is Newspaper Body Text?
Ans: Regarding the newspaper body text, legibility and readability are key factors to consider. Fonts like Old Newspaper Types Font have an old-school style with readable text and curvy edges that enhance the texture.
Camera Obscura is a nostalgic font great for headlines and magazine covers, while the black letter is a calligraphic font style used in newspaper mastheads. Ultimately, the important thing is to choose a font that is easy to read. And process information from your newspaper's body text.
2.What Font Is Newspaper Titles In Google Docs?
Ans: Google Docs do not have a default font specifically for newspaper titles, but News of the World, and Times New Roman. You can use Bebas Neue and Fountencil as good options. News of the World is a versatile font with eye-catching styles.
All versions of Microsoft Windows include Times New Roman, a classic font. Bebas Neue is a simple yet bold newspaper typeface available on Google Fonts. And Fountencil is a reliable and strong blackletter stencil typeface suitable for logos and proper uses.
3.What Is A Newspaper Font On The Word?
Ans: Various fonts can be used for newspapers on Word, but the best ones have good readability and don't strain the eyes. Winchester is an ideal decorative blackletter font for newspaper titles and logos, while The Telegraph font family comes in three widths. And is inspired by British newspaper headers from the mid-20th century.
4.What Font Does The New York Times Use For Its Title?
Ans: The New York Times uses the font Times New Roman for its title. Which is a classic serif font with a long history. While many fonts are inspired by Times New Roman, its digital data is copyrighted. In addition to Times New Roman, The Times sometimes uses Perpetua Titling font for their title.
5.What Do You Mean By A Newspaper Font?
Ans: A newspaper font refers to any font designed to be easy to read and not strain the eyes. Although mastheads commonly use calligraphic fonts, newspapers use many different types of fonts to create hierarchy and visual interest, including serif and sans-serif fonts. There are also fonts specifically created for newspapers, such as Telegraph, inspired by British newspaper headlines and suitable for headlines, titles, and body copy.