Open Sans is a sans-serif font created by Steve Matteson for Google Fonts. Its versatility and legibility have made it a favorite of designers and developers, with various weights and styles available for flexible design options.
Typography plays a significant role in design, and choosing the right font can make a difference. Open Sans is one such font that designers love and often use. It is versatile, legible, and has a modern feel to it. But what exactly is Open Sans?
Here we will explore everything you need to know about the open sans font family, from its origins to its various styles. We will also discuss how to use it in your designs and take advantage of its versatility. Whether designing logos or developing websites, Open Sans can add an edge to your work. So let's dive into Open Sans and see how it can help upgrade your design game.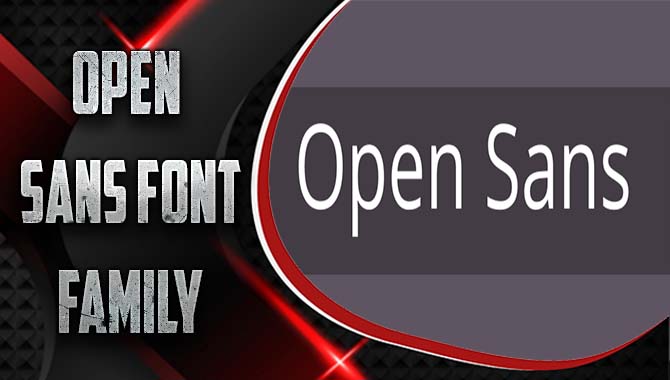 Open Sans Font Information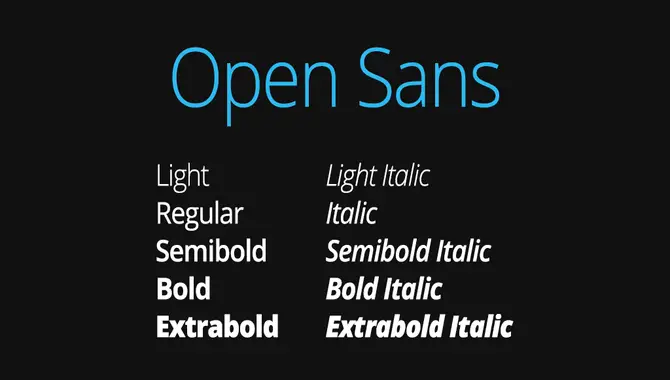 Designed by Steve Matteson for the Google Font project, Open Sans is a highly versatile and legible font family with various weights and styles, such as Open Sans Light and Semibold Italic. Its availability under the Apache License 2.0 has made it popular among designers who want to achieve branding consistency across email and mobile interfaces. Similar fonts to Open Sans include Helvetica and slab serif fonts like blackletter or upright stress.
Open Sans Serif Typefaces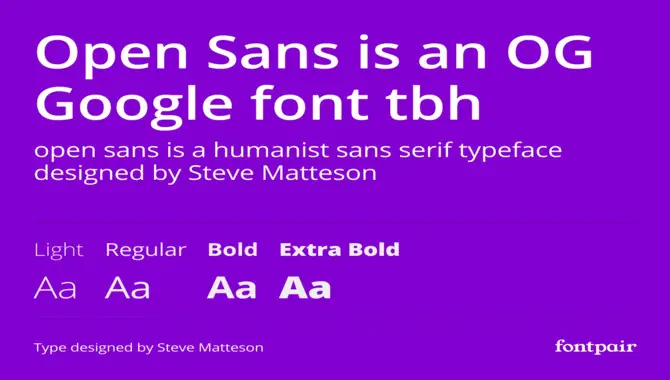 Designed by Steve Matteson in 2010, Open Sans Serif Typefaces have various weights and styles like Light, Regular, Bold and Extra Bold. It's known for its clean & modern appearance making it an ideal choice for logos & branding materials. This sans-serif font family is extensively used in designing websites.
Upgrade your design with the modern look of Open Sans Semibold Glyphs. These bold fonts with slightly thinner strokes than the regular bold version are perfect for headlines, titles and adding an eye-catching touch to your designs in larger sizes. Incorporate Open Sans Semibold Glyphs into your branding materials for a unique and contemporary feel.
How To Use Open Sans Font Family In Your Designs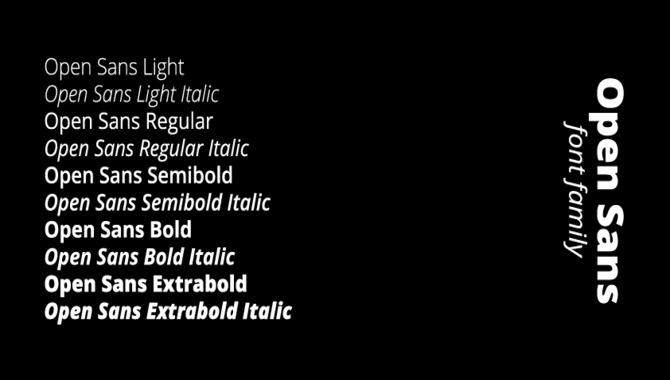 Create a professional design look with the versatile Open Sans font family. Use different weights and styles to add hierarchy and contrast without sacrificing legibility. Whether it's for digital or print designs, always properly license the font before using it.
Open Sans is a versatile and popular font family used in various design contexts. To use Open Sans effectively, it's important to understand its various weights and styles and how they can be combined to create a cohesive design. When using Open Sans, it's important to pay attention to kerning and spacing and the overall hierarchy of your typography.
Open Sans works particularly well for body text but can also be used for headings and subheadings when paired with a complementary font. When designing with Open Sans, it's important to consider the context of your design and choose appropriate weights and styles accordingly. Overall, Open Sans is an excellent choice for designers looking for a versatile and reliable typeface that can be used in a wide range of design projects.
Incorporating Open Sans Into Logos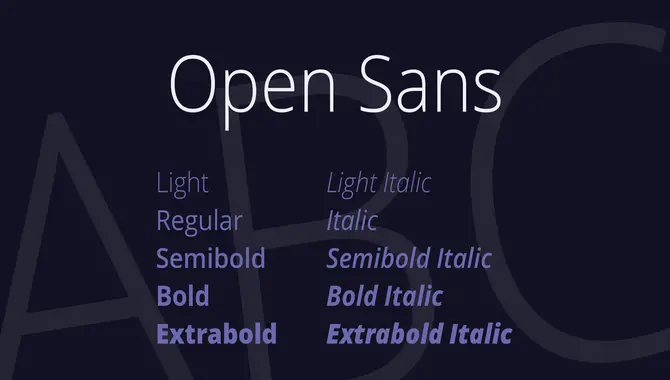 Experimenting with different weights and styles of Open Sans when incorporating it into logos can add an extra dimension to your design. By pairing it with other fonts, you can create a unique logo that conveys your message in a simple yet recognizable way. Take advantage of the versatility of Open Sans to make your logo stand out from the crowd.
Unicode Compatibility with Open Sans Font Family. Open Sans font's versatility includes compatibility with Unicode standards. This sans-serif font offers various weights and styles that support multiple languages and scripts. It's an ideal choice for mobile interfaces or printing, providing excellent legibility across various platforms and devices.
Open Sans In Droid Printing
Designers opt for Open Sans due to its versatility, legibility, and various font weights & styles. Droid Printing is an app that supports the use of the Open Sans Font Family. The choice of the right weight & style for your design needs makes it look modern & professional. Selecting the perfect typeface enhances the appeal of printing materials.
How To Download Open Sans Font Family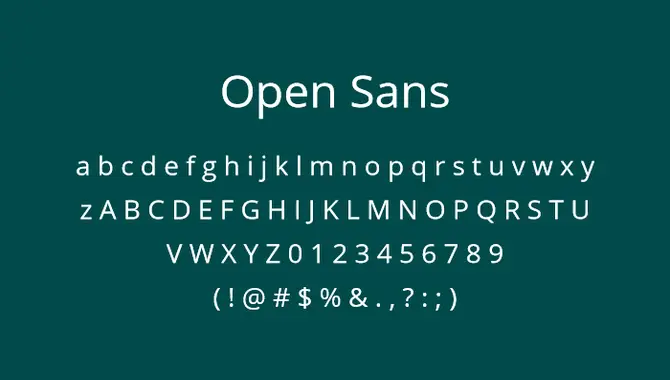 Downloading the Open Sans font family is a simple process that can be done in a few easy steps. First, you'll need to find a reputable website that offers the font for download. Once you've found a site, simply click on the download button and wait for the file to finish downloading.
Once the file has downloaded, you'll need to extract it if it's in a compressed format like .zip or .rar. After extraction, locate the Open Sans font files and install them on your computer or device. This will allow you to use the font in any application or program that supports custom fonts. With its clean and modern look, Open Sans is an excellent choice for designers and content creators looking for a versatile and professional typeface.
Incorporate Open Sans Into Your Website Design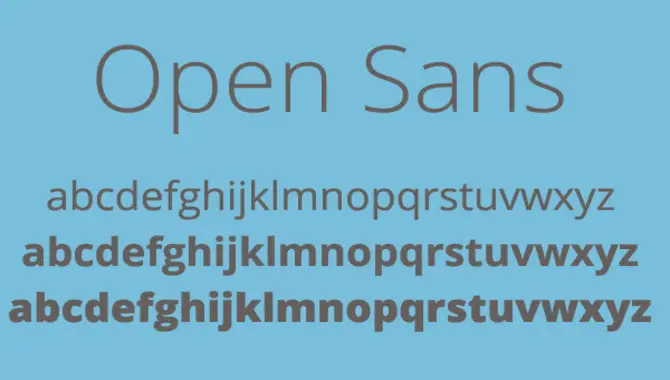 Open Sans is a great font for website design because it is clean, modern, and legible. Developed by Steve Matteson, Open Sans has quickly become one of the most popular fonts on the web due to its versatility and ease of use.
Its simple yet elegant design makes it a great choice for both body text and headers, and its range of weights allows for flexibility in design. Open Sans also supports various languages and character sets, making it an ideal choice for websites with global audiences. By incorporating Open Sans into your website design, you can create a professional, polished look that is visually appealing and easy to read.
Use Open Sans For Your Logo Design
Open Sans is an excellent choice for designing your logo. This font has gained popularity recently due to its clean and modern look, making it perfect for creating a sleek and professional brand image. The designers created Open Sans with legibility in mind, making it easy to read even at smaller sizes. It also has a wide range of weights and styles available, allowing for versatility in design.
Whether creating a bold and impactful logo or a more subtle and understated one, Open Sans can help you achieve the desired effect. Additionally, it's a web-safe font which means it can be easily displayed on various devices without any distortion or compatibility issues. So if you want your logo to look polished and contemporary, consider using Open Sans as part of your design strategy.
Utilize Open Sans In Your Print Designs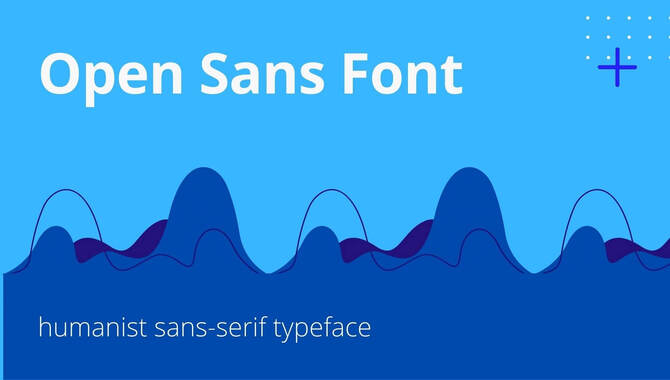 Incorporating the versatile Open Sans font family into print designs requires careful consideration for optimal readability. Choose the right weight and size and consider color contrast. Pairing Open Sans with complementary fonts can create a cohesive design that stands out from similar fonts like Helvetica or slab serifs.
Use the versatile Open Sans font family in your email marketing materials to create a modern and professional look for your emails. Choose the appropriate font size and color for optimal readability. Complement the design with similar fonts like humanist or calligraphy to add a unique touch.
Integrate Open Sans Into Your Social Media Graphics
Ensure that your social media graphics have maximum impact by integrating Open Sans in the appropriate font size and color. Experiment with different pairings of Open Sans with other fonts to create unique and recognizable designs. Consistently using Open Sans across all social media channels can help create a strong brand identity.
Incorporate Open Sans Into Your Mobile App Design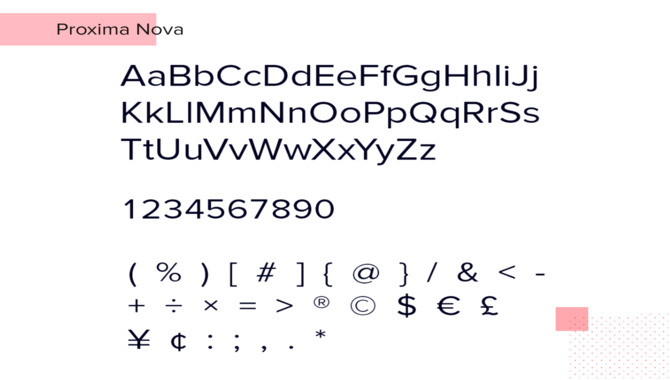 When incorporating Open Sans into your mobile interfaces, choosing the appropriate font size, weight, and spacing is crucial. This versatile font family, available for free download under the Apache License 2.0, can elevate your design with its modern and clean lines. Steve Matteson's creation supports Latin, Greek, Cyrillic character sets and open forms in letters like the lowercase 'a' and uppercase 'R.' Similar fonts include Helvetica or Google Font's 'Open Sans Light.'
Leverage Open Sans For Your Presentations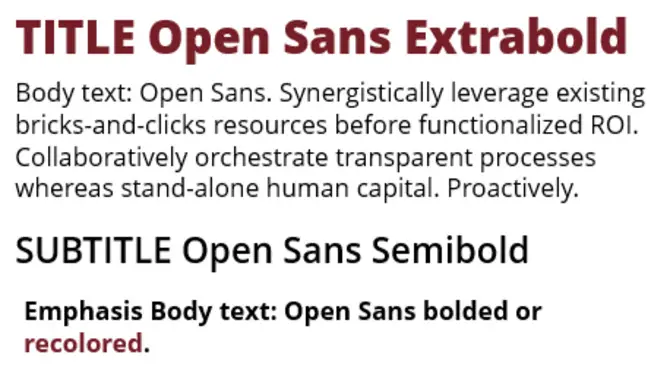 Make your presentations look modern and professional by leveraging Open Sans font family. Select the appropriate font type for different devices and ensure font size and weight consistency. Customize Open Sans to fit your design needs while maintaining legibility. Similar fonts include Google Font, Serif, Semibold, Latin, Cyrillic, and more.
Employ Open Sans In Your Video Content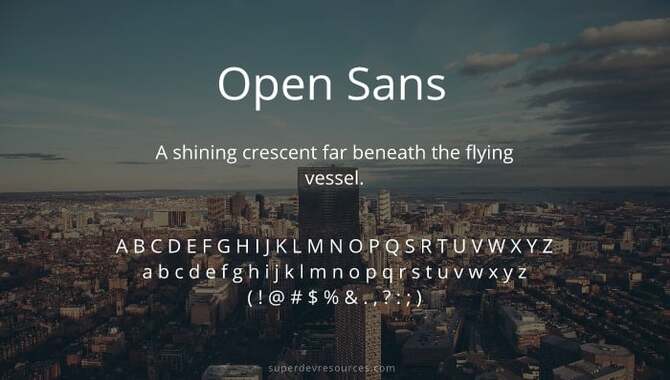 For your video content needs, don't overlook the versatility of Open Sans – a modern font choice that's both sleek and professional. Easily customize the weight and size of this Google Font to match your unique style and message. Pair it with similar fonts or complementary options like serif or slab serif typefaces for added flair.
Conclusion
Open Sans Font Family has become popular among designers due to its versatility and modern appeal. Its multiple weights and styles can be used for various design projects, from logos to video content. Incorporating this font family into your designs is easy and straightforward, making it an excellent option for beginners and experts.
So, whether you need to upgrade your website or refresh your mobile app design, Open Sans is the perfect font family to add a touch of sophistication and professionalism. Whether you're designing a website, logo, or marketing materials, Open Sans can help take your design to the next level. So why not give it a try? Upgrade your design with Open Sans today and see the difference it can make.
Frequently Asked Questions
1.What Font Family Is Open Sans?
Ans: Open Sans is a font family that falls under the humanist sans-serif category. Created by Steve Matteson on behalf of Google, it boasts a contemporary and neat design that makes it a hit for digital media and website use. Its variety of styles and weights make it adaptable to diverse design needs.
2.How To Add Font Family Open Sans In CSS?
Ans: Link the font files of Open Sans in your HTML to use it in CSS. You can download the font files from Google Fonts or other websites.. Define the @font-face rule for Open Sans in a new CSS file and apply it using the font-family property to desired HTML elements.
3.Is The Open Sans Font Free?
Ans: Absolutely! The Open Sans font is free for commercial and personal projects. Created by Steve Matteson, it was specifically designed as a web font with high legibility on screens. It can be downloaded from Google Fonts or other font websites and comes in multiple styles and weights.
4.What Font Is Similar To Open Sans In Word?
Ans: Calibri and Arial are good options if you're looking for fonts that resemble Open Sans in Word. Similar fonts like Roboto, Lato, and Source Sans Pro are also available for download on font websites. Remember to select a font that is readable and suits the tone of your design.
5.Who Designed The Open Sans Font?
Ans: Steve Matteson, an acclaimed typeface designer with major companies like Microsoft and Apple, designed the highly popular Open Sans font. Matteson has won multiple awards for his typography work, and Open Sans is considered one of his most successful designs.