Montana Font is a versatile typeface that blends classic Western typography with contemporary design elements. With six weights and several variations, Montana Font is perfect for various design projects, from branding to packaging and web design.
This modern font captures the essence of the Wild West while offering designers endless possibilities to create something truly remarkable. Montana Font is a modern take on classic Western typography. Its font exudes strength and sophistication, making it the perfect choice for any project requiring a bold statement.
Here we will delve into the history of Montana Font and what makes it unique. We will also discuss its features, such as stylistic variants, glyph count, and licensing options. So stay tuned because we've got everything you need to know about Montana Font right here.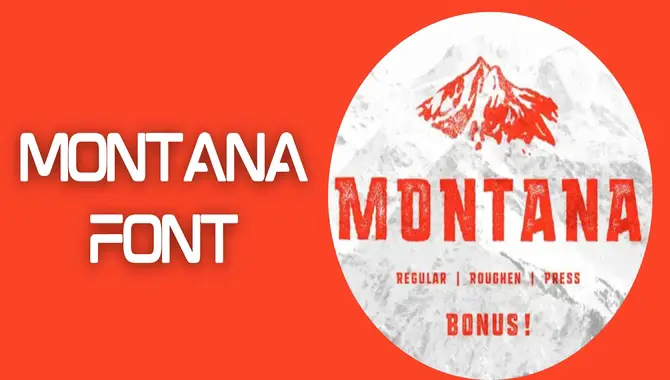 What Is Montana Font?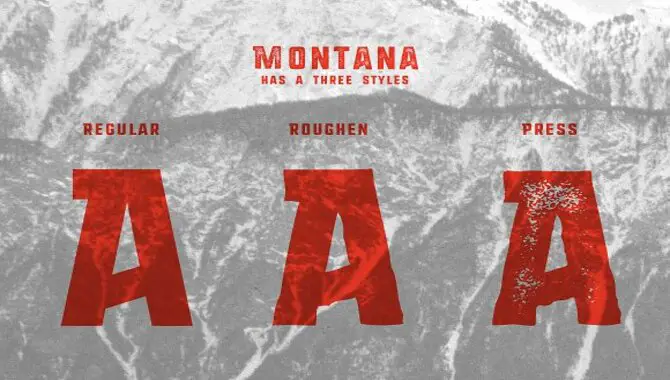 Graphic designer Ludovic Riffault created Montana Font 2018 as a contemporary take on classic Western typography. The font family consists of six weights and variations, including regular, bold, outline, and shadow, each inspired by the Wild West's essence.
With its bold serifs and strong lines, Montana Font is perfect for creating eye-catching logos, branding, posters, and advertisement designs. Its versatile nature makes it an excellent choice for various design projects.
Features Of Montana Font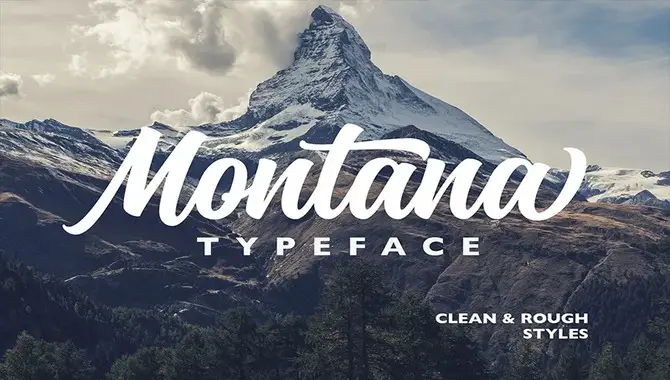 Montana Font is a fresh typeface with its unique blend of classic Western typography and modern design elements. With its distinct serif letterforms, bold lines, and subtle curves, Montana Font is perfect for creating striking headlines and titles.
Available in multiple formats, including OTF, TTF, and web fonts, this versatile font can be used across various design projects such as branding, packaging, and advertising. The uppercase and lowercase letters, numbers, and special characters in Montana Font offer endless creative possibilities to designers looking for a new take on traditional Western typography.
Stylistic Variants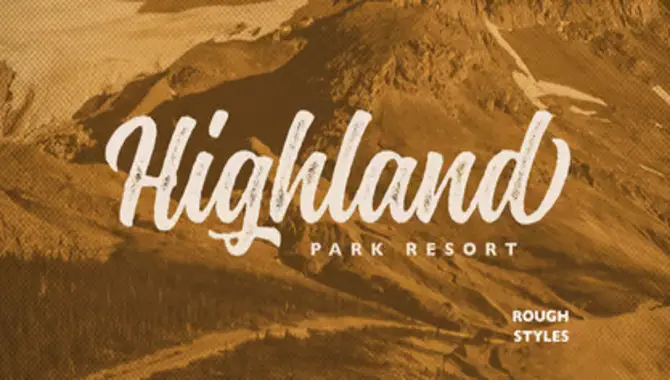 Montana Font offers a range of stylistic variants suited to various design needs. Its alternate characters, ligatures, and swashes allow users to customize their text's look and feel. These stylistic options are perfect for creating unique designs that stand out. Moreover, Montana Font's ligatures combine two or more letters into a single glyph, giving your text an organic flow that is eye-catching and easy to read.
Glyph Count
Montana Font boasts a wealthy glyph count featuring various uppercase and lowercase letters, numbers, and special characters. This unique feature allows designers to explore creativity while designing logos, branding materials, and advertising campaigns.
With its clean lines and bold strokes, Montana Font is ideal for crafting striking headlines that effectively grab attention and convey a brand's message. Available in regular and italic styles, this font offers endless possibilities to create a unique design.
Licensing Options
Montana Font offers various licensing options to cater to different needs. The font's license is suitable for individual projects, while the commercial license permits usage in products that will be sold or distributed.
Montana Font also provides a choice between desktop and webfont licenses depending on where the font will be used. These flexible licensing options make Montana Font ideal for designers who require a unique and authentic Western typography look for their projects.
How To Use Montana Font
Montana Font provides a modern take on classic Western typography, making it perfect for adding sophistication and elegance to design projects. Montana Font offers endless possibilities for creating unique looks with its versatile stylistic variants and wealthy glyph count.
Combine Montana Font with other fonts or design elements to add impact and experiment with different font sizes, weights, and styles to create custom designs. Its availability in regular and italic styles gives designers even more project options, making Montana Font a popular choice among graphic designers.
Webfont Usage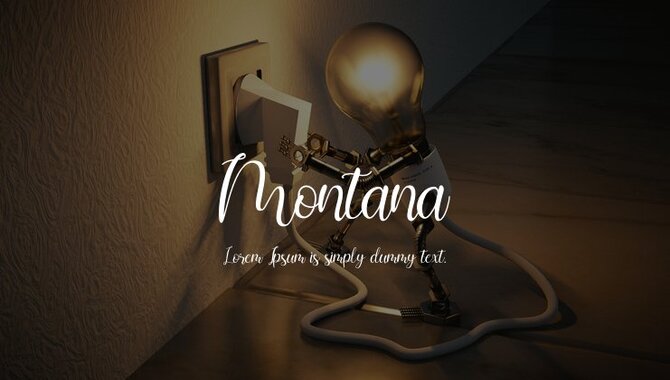 Webfont usage allows for the seamless integration of Montana Font into websites, ensuring consistent branding across all platforms. Whether used in headings or titles, Montana Font adds a modern twist to traditional Western typography.
When pairing this font with complementary typefaces, designers can create unique looks that enhance the overall design. To avoid legal issues, choose the appropriate file format and license the font for web use.
Desktop Usage
Montana Font's versatility extends to desktop usage, making it an ideal choice for various design projects. Montana Font can be used with regular and bold weights in logos, posters, apparel, and more.
It's easy to download and install on desktop computers for use in popular design software like Adobe Photoshop or Illustrator. It's essential to consider typography rules such as proper spacing, sizing, and contrast for optimal readability and aesthetics when using Montana Font.
App Embedding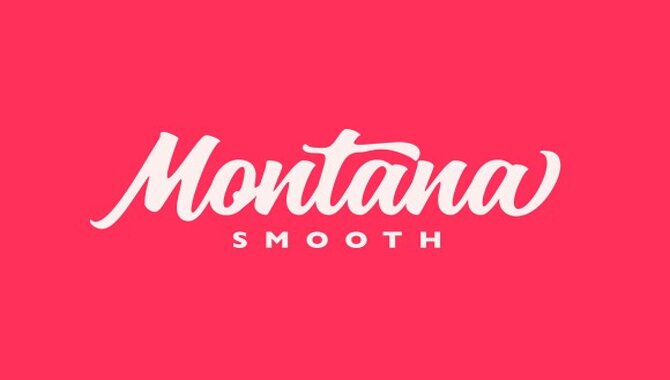 You can use Montana Font for various purposes, including branding, advertising, and designing. App embedding is one of the ways to use Montana Font in digital media. By embedding Montana Font in your app, you can provide a unique and modern touch to your UI design.
However, purchasing the appropriate license before embedding the font in your app is crucial. Testing the compatibility of Montana Font with different devices and platforms is also necessary before finalizing its use.
Digital Ad/Email Usage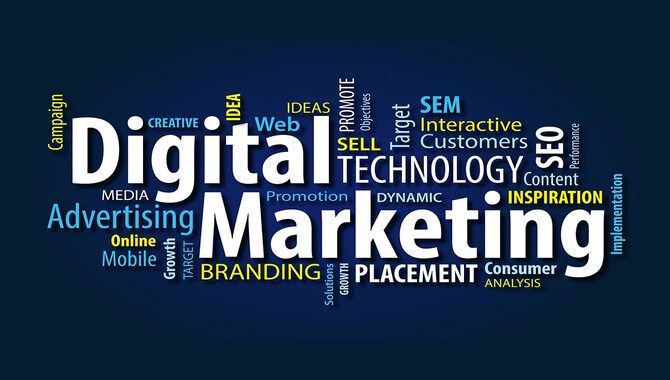 When it comes to digital ads or emails, selecting the right font is crucial for creating an impact. With its bold and rugged appearance, Montana Font is a perfect choice for conveying a sense of adventure and excitement in your marketing material.
Moreover, using Montana Font consistently across all your branding helps establish brand recognition and build trust with your audience. Pair Montana Font with complementary fonts to create a cohesive look that delivers the desired message effectively.
Montana Font Vs Other Western Fonts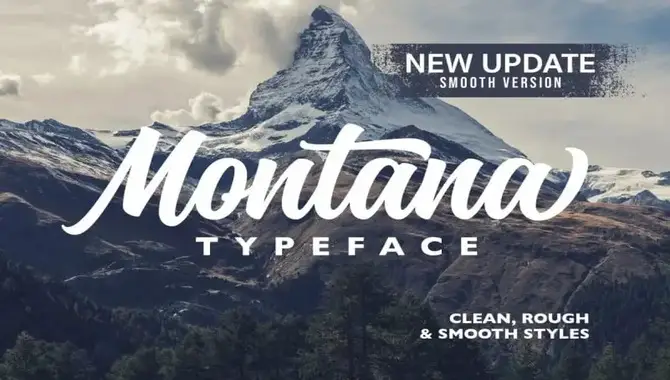 Montana Font stands out in Western typography, offering a modern take on traditional designs. And, Montana Font's rugged yet versatile appearance makes it perfect for various design projects, unlike other fonts that may rely on nostalgia or cliches.
With unique character sets and stylistic variants, Montana Font offers designers unparalleled creative freedom and flexibility to create cohesive and innovative branding. Whether used for western-themed designs or beyond, Montana Font is an excellent choice for those looking for a fresh and contemporary approach to typography.
Conclusion
Montana Font perfectly blends classic Western typography with a modern twist. It's stylistic variants and extensive glyph count make it a versatile option for any design project. With various licensing options, it's easy to use Montana Font in different mediums, from the web to print and beyond.
Montana Font stands out with its unique and fresh take on the genre compared to other Western fonts. Whether designing a logo or creating print materials, Montana Font can add character and authenticity to your designs. So why not give it a try? Incorporate Montana Font into your next project and see how it can elevate your design game to the next level.
Frequently Asked Questions
1.What Is Montana Font?
Ans: Montana Font is a modern typeface that draws inspiration from classic Western typography. It is characterized by thick, bold lines and sharp edges, making it perfect for use in logos, headlines, and posters. The font is highly versatile and can be used for various design projects.
2.Is There A Difference Between The Original And The Demo Version Of Montana Font?
Ans: Yes, there is a difference between the original and demo version of Montana Font. The demo version is intended for testing purposes only and has limited characters, while the original version includes the complete set of characters and can be used for commercial projects.
To access all the features of Montana Font, it is recommended to purchase the original version.
3.Which Package Should I Buy, And What Are Its Benefits?
Ans: Montana Font offers different packages to suit your design needs, including a standard and pro package. The standard package includes regular and italic styles, while the pro package includes additional styles such as bold and condensed. Buying the pro package provides more font options for greater design flexibility.
4.How Can I Install Montana Font On My Computer?
Ans: To install Montana Font on your computer, download the font file from a trusted online source and unzip it to extract the font files. Then, open the Control Panel and click "Appearance and Personalization" followed by "Fonts." Drag, drop, or copy and paste the Montana Font files into the Fonts folder.
5.Where Can I Download It From, And How Do I Download It In The First Place?
Ans: Montana Font can be downloaded from websites like My Fonts, Fonts.com, and Adobe Fonts. To download the font, select the desired style and format (OTF or TTF) and add it to your cart. After purchasing, download the font file and extract it.