There's a lot of power hidden away in the fonts bundled with Mac OS, but many users don't know how to access it. Font Book is a utility built into Mac OS that allows you to preview and choose from various fonts on your computer.
But it's not just for choosing fonts – you can also use Font Book to create custom fonts for specific uses. You might miss some extra formatting options or subtle details if you're not using the default font.
We'll show you how to unleash the power of Mac OS fonts with Font Book, a free utility that allows you to customize and create your custom fonts for use with Mac OS. We'll also discuss some of the benefits of using custom fonts on your computer and give you a few tips on how to get started.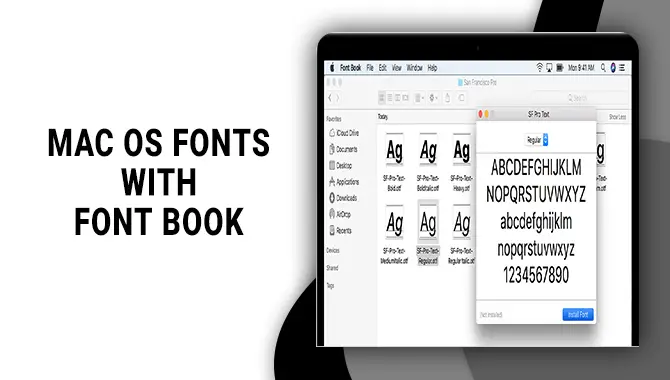 What Is Font Book?
Font Book is a powerful font manager that comes built-in with Mac OS. It allows users to view all installed fonts, install new ones, and manage them more efficiently. Designers, in particular, will benefit from this tool. They can use Font Book to customize each font's details or renderings, making it perfect for a particular project.
Typeface 3 is one of the best tools for designers who want to delve into fonts. It is a stand-alone professional font manager that supports an extensive range of formats, including Google Fonts and offers up to a 30% volume discount for teams in their store.
Typeface also offers an educational program to teach typography in the classroom. In Font Book, you can view every font's detailed information and glyphs by clicking or pressing the space key. Overall, Font Book is a must-have tool for designers, graphic artists, or anyone who wants to take full advantage of Mac OS fonts.
How To Use Font Book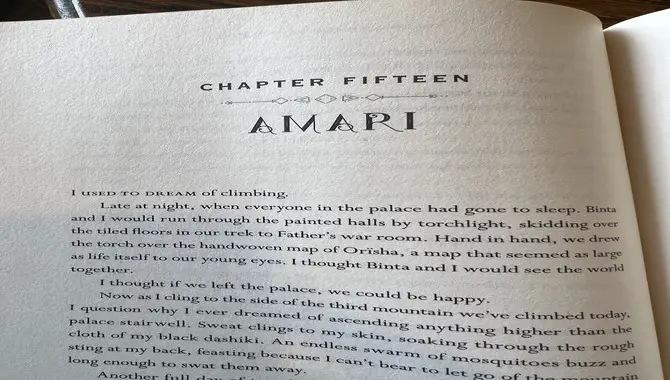 If you are using Mac OS, you already have the Font Book app installed on your computer. But did you know it has many features and settings you can customize? With Font Book, you can manage your fonts seamlessly on Mac OS. You can adjust the font size, style, and color to match your project's needs and even teach typography using Font Book in classrooms.
To start with Font Book, familiarize yourself with its preferences and font management options to avoid potential problems. Additionally, you can purchase fonts from the Typeface Store, which offers discount volume pricing for font management in offices.
Furthermore, hinting technology fine-tunes TrueType fonts for limited screen resolutions, ensuring you get the best user experience. However, contact the vendor if you use Font Book with other third-party font-management solutions. Utilizing Font Book can make a difference in creating elegant and professional design projects.
7 Easy Ways To Unleashing The Power Of Mac OS Fonts With Font Book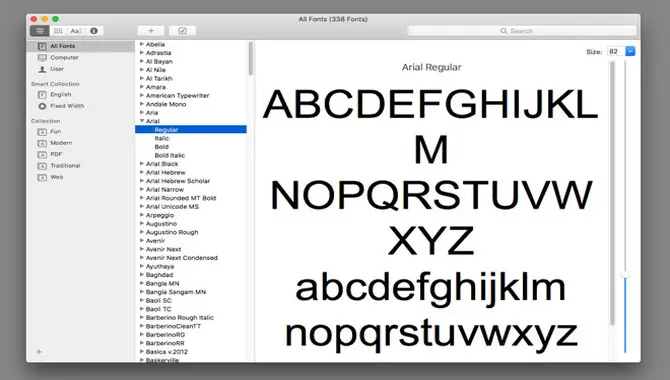 With the power of fonts, you can create a customized look and feel for your Mac OS X desktop. These fonts can be used in many ways, such as text documents, websites, and presentations. You can find many different fonts for Mac OS X by simply searching the internet.
Many free and paid fonts are available so that you can pick the one most suitable for your needs. You can customize the font size, spacing, and other elements to get a unique look. Here are seven easy ways to unleash the power of fonts on your Mac with Font Book.
1. Use Font Books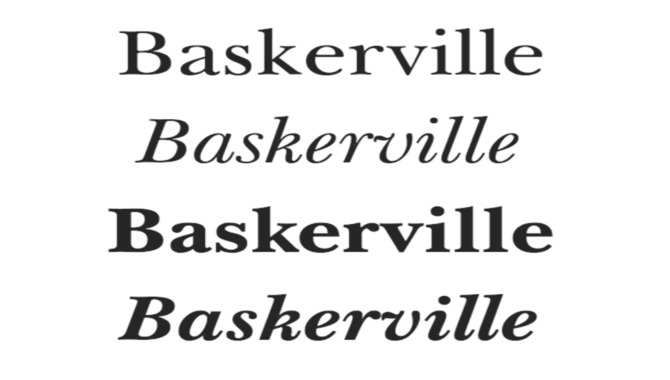 A Font Book is a free application that lets you browse and use over 20,000 free Mac OS X fonts. You can also purchase additional fonts and automatically download them to your computer when the font provider releases them. With A Font Book, you can organize and manage your fonts by categories and tags, preview fonts before you install them, and even export font lists to share with others.
You can customize the font size, type, and style to create unique documents. Additionally, you can use various tools to make fonts easier to read, such as setting a minimum size and adding a line-spacing option. You can even use color fonts, adding a new level of creativity to your documents. With the right tools, you can easily adjust fonts, create unique layouts, and give your documents an eye-catching look.
2. Use Typefaces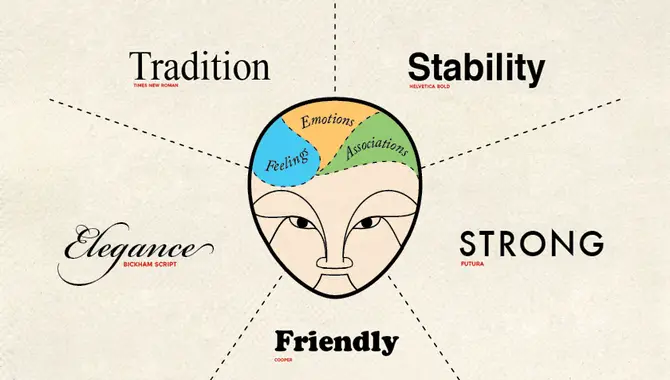 A typeface is a set of related fonts that share design characteristics such as weight, style, and shape. Choosing the right Typeface can make a document or website look more sophisticated and professional. It can also be used to convey a certain mood or tone. When selecting a font, it is important to remember the size and line spacing of the text as well as the overall look and feel of the document.
Additionally, the font should be easy to read and have good readability. The font size should be appropriate for the document type and audience. For example, a business document should have a more professional-font size than a document for children.
It is important to choose a clear, legible, and visually appealing font for the reader. Furthermore, selecting a font that creates a good visual balance within the document will help create a more professional-looking and organized document.
3. Use Styles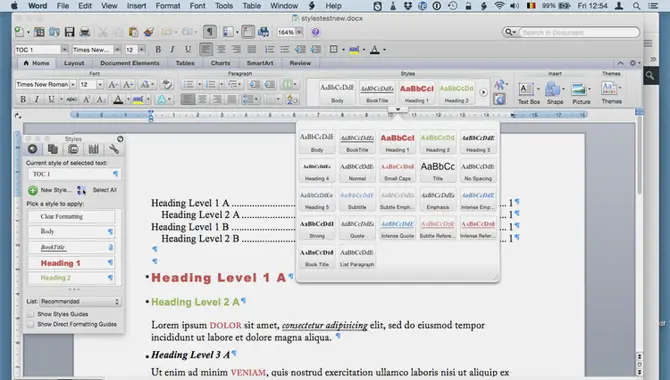 Using styles lets you apply specific font settings to multiple documents or web pages with just one click. For example, using a single style, you can apply italic or bold formatting to text in all your documents.
This is especially useful when dealing with long documents that need consistent font and formatting throughout the entire document. You can also customize the font type, size, and other settings to ensure consistency across all your documents. Using styles can save time and energy associated with manually formatting documents or web pages.
4. Create Custom Fonts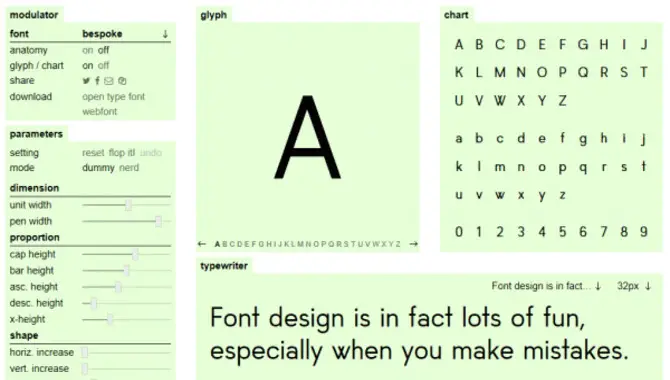 Custom fonts allow you to create unique text effects using existing or custom ones you've created yourself. You can use these custom fonts for headings, symbols, or other special effects in your documents and websites.
In addition, custom fonts can also be used to showcase your brand identity and help create a unique look and feel for your document. With the plethora of available fonts, you can find the perfect font to bring your document and website to life. The right font can make all the difference in making your document look professional and polished.
5. Use Symbols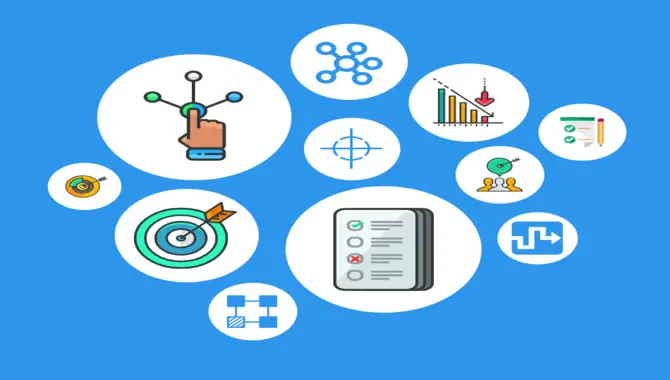 Symbols are stylized versions of letters or numbers used to create artistic designs or emphasize certain words or phrases in a document or website. For example, symbols like arrows, hearts, smiley faces, and so on can convey emotion more effectively than plain text in various situations (e.g., subject email lines).
Fonts play a large role in how symbols appear, as the right font can make symbols stand out and be much more eye-catching. Different fonts can also change the tone of a document, as some fonts appear more playful and others more serious.
6. Incorporate Graphics Into Your Text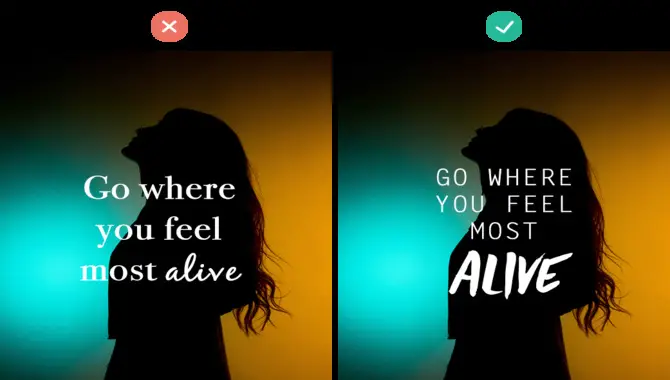 Including graphics like logos, photos, and illustrations within your text can add visual interest and sophistication to your documents. You can use fonts and styles to control the appearance of these graphics in various ways (e.g., sizing, margins, borders).
For example, you can add a bold font to your logo to make it more noticeable or use a script font to add a sense of elegance to your graphics. Additionally, you can use different font styles and sizes to emphasize certain points or create contrast between different document elements.
7. Use High-Quality Fonts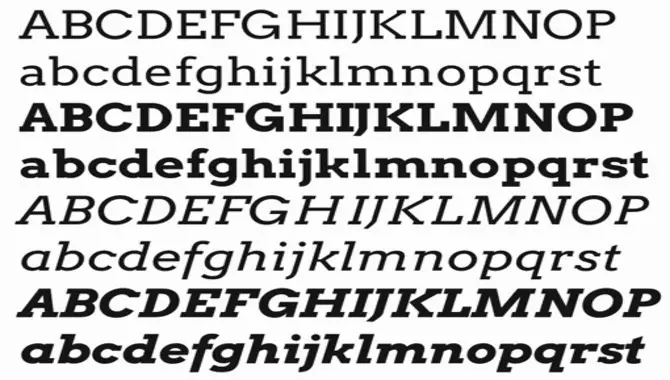 Choosing high-quality fonts for your documents will help them look more polished and professional. The better fonts you use, the less text you'll need on each page to produce a readable document – which saves time and makes it easier to read web pages or printed materials using large font sizes.
The best fonts also can evoke certain feelings or convey a message. For instance, fonts with more traditional elements, such as serifs,, can create a feeling of historical accuracy or trustworthiness. In contrast, more modern fonts may create a feeling of contemporary elegance or sophistication.
How To Customize Fonts On Mac OS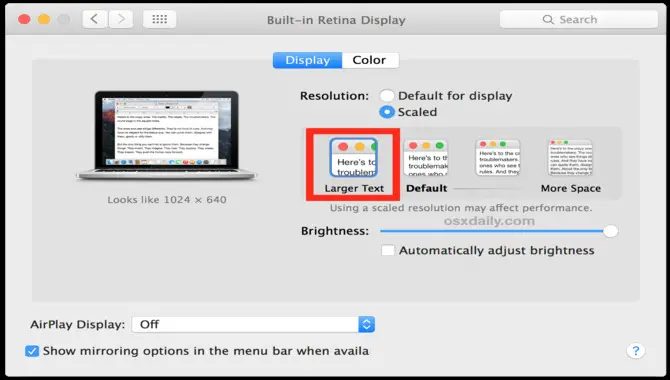 Customizing fonts in Mac OS just got easier with Font Book. Font Book enables you to create libraries and collections of your favorite fonts. This feature helps you better organize your fonts, making it easy to find the perfect one for your document. Disabling or adjusting font smoothing is another important aspect for Mac users.
Though font smoothing in macOS Big Sur or above makes fonts slightly bolder, it may blur texts and alter character shapes. Installing downloaded fonts onto PowerPoint is also easy; select them from the Font drop-down in the Format tab. Mac OS has a vast collection of pre-installed fonts, but if you need to access a font you don't have, you can download and add it to your collection. Customizable fonts- only on Mac.
What Are The Best Fonts For Different Purposes?
Fonts are an integral part of any creative project. Choosing the right font can make or break the entire visual impact of the project. Selecting a font can be overwhelming, with numerous options available. However, you can quickly find the perfect font with filters available in Typeface, which can sort fonts by style, language support, and more.
Font Compare is another significant feature in Font Book that allows you to compare different types of fonts. Using this feature, you can learn the differences between fonts and decide which font to use based on their styles.
If you are a professional who works with fonts daily, then using third-party font managers can be a better choice. The limited features of Font Book might not meet your requirements. Lastly, experimenting with different font styles can help you find the best fit for your project. Whether for digital, print, or branding, selecting the right font can help unleash the true power of your Mac OS fonts.
Which Mac OS Fonts Are Best For Text Formatting?
Mac OS fonts are an excellent resource for text formatting, but it is important to know how to use them properly without causing blurriness or altering their design. According to the latest update, macOS Mojave users with non-retina displays may encounter blurry fonts since Apple has changed how antialiasing works. Additionally, font smoothing could alter the design shapes of characters in MacOS fonts.
Removing certain system fonts, such as Helvetica, is protected by System Integrity Protection in MacOS. Resources such as Apple Developer and Alan Wood's Unicode Resources are available to find the best fonts for Apple platforms. For further information, The Ultimate Apple II Font and Apple Typography at Wikipedia provide valuable insights into the world of Mac OS fonts.
Which Mac OS Fonts Are Best For Displaying Images?
Displaying high-quality images on a non-retina display can be challenging in MacOS Mojave because of blurry fonts. MacOS Big Sur has disabled the option to turn off font smoothing. It is highly recommended that you avoid using the default font settings on your Mac unless you love a blurry display. MacOS font rendering affects the quality of displaying images.
No specific Mac OS fonts are recommended for displaying images in web search results. If you're looking for a comprehensive list of fonts, consider checking out resources such as Apple Developer, Alan Wood's Unicode Resources, and Microsoft Typography.
These resources offer a vast selection of fonts that can help you unleash the power of fonts on your Mac OS. Font smoothing can distort text and delicate character shapes. So using Font Book to manage your fonts and optimize your display settings is crucial.
What Are The Limitations Of Using Font Book?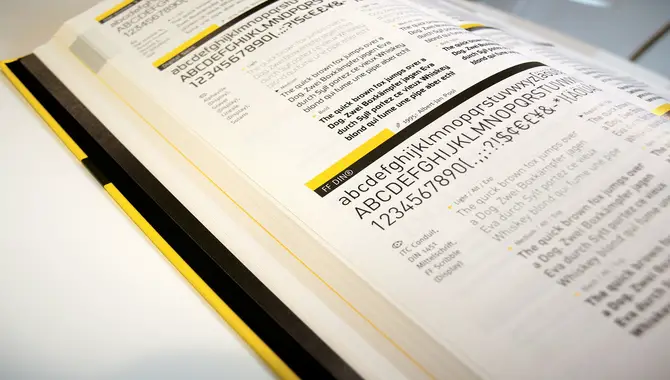 While Font Book is a great tool for managing fonts in Mac OS X, users typically face limitations. Common problems with Font Book include misunderstanding default preferences and mishandling system fonts. Therefore, it is advisable to familiarize yourself with Font Book and font management in Mac OS X before you dive into it. Do note that Font Book's search function is a great feature that lets you easily locate specific fonts.
However, Font Book does not offer much educational value on typography. If you're looking for a flexible font management solution for your team, a tool like Typeface might be a better option. In conclusion, make the best use of Font Book by understanding its limitations and not relying solely on it for typography education.
Things To Keep In Mind While Using Font Book
Font Book is a powerful tool for managing fonts on Mac OS. But it's important to understand its preferences and font management system before delving too deeply. To boost productivity, it's recommended to clear out your font collection and re-add only essential fonts.
If you encounter font problems, don't worry – Font Book provides a step-by-step guide to resolve them. For those late-night design sessions, the night theme can make previewing fonts comfortably in the dark easier.
However, avoiding disabling, moving, or removing system fonts is crucial, as this can result in Font Book problems. Understanding the basic do's and don'ts of Font Book will unleash its true power and make using fonts on Mac OS a breeze.
Conclusion
If you haven't explored Font Book yet, you are missing out on an exciting tool that can take your design projects to the next level. With its plethora of font options, incredible customization features, and ease of use, Font Book is a must-have for any Mac user. We have discussed the importance of using fonts in Mac OS and
How Font Book can help you unleash their power. Font Book lets you easily find, select, and use the best fonts. Font Book's easy-to-use interface lets you quickly and easily find the right font for your project.
Frequently Asked Questions
1.What Are The Different Fonts Available On Mac OS?
Ans: MacOS supports several font formats, including TrueType, OpenType, and Apple's data-fork format. However, users with non-retina displays may face blurry font issues in MacOS Mojave due to changes in antialiasing.
Font smoothing can be disabled or changed using terminal commands in MacOS Big Sur or above. MacOS has built-in fonts, but users can download and install additional fonts from various sources, including Apple.
2.How Do I Change The Font On My Mac?
Ans: If you want to change the font on your Mac, you can do so easily through the Format tab in PowerPoint by downloading the desired font and selecting it there. Additionally, the OpenType features on Mac allow for various font customizations, such as ligatures, swashes, figure styles, and more.
You can contact Apple directly,, use Terminal commands to manage system fonts in future macOS versions,, or disable/adjust font smoothing on macOS Big Sur or above.
3.How Can I Make A Custom Font For My Mac?
Ans: A few ways to make a custom font for your Mac exist. One option is to contact Apple's Accessibility Support for font customization options. You can also access over 5000 free fonts from the Google Fonts catalog, which can be synced to your Mac.
Additionally, you can use Font Book or DaFont to add custom or language-specific fonts to your Mac. To install downloaded fonts on PowerPoint for Mac, use the Format tab. For more font options, you can also check out the design tools available on Setapp.
4.Is There Any Free Software That Allows Me To Create Fonts On My Computer?
Ans: Yes, free software options allow you to create fonts on your computer. However, creating fonts from scratch can be a complex process that requires specialized software with advanced features. Instead, use web-based platforms like Google Fonts, Adobe Fonts, and a font manager like Typeface 3 or FontAgent for easy font downloading.
5.How Can I Manage And Organize My Fonts Using Font Book?
Ans: Font Book is a built-in application on Mac computers that allows you to manage and organize your fonts in a user-friendly manner. It is based on the TrueType format and offers features like Fontlist and Smart Font list to help organize project fonts. You can also browse font glyphs and info with the app.
To manage and organize your fonts using Font Book, you can install, enable/disable, and organize your fonts easily. If you need more font options, consider checking out Typeface Store for a flexible font manager with volume discounts available.