The font used in iPhone text messages significantly affects the overall user experience. It sets the tone and style of the conversation and can even convey certain emotions or attitudes.
Apple has carefully selected a default font for its iOS devices that is clean, modern, and easy to read. San Francisco font was designed for optimal legibility on digital screens.
However, users also have the option to customize the font in their text messages by accessing the device's settings. This allows individuals to personalize their messaging experience and add a unique touch to their conversations.
We will delve into the iPhone text font customization world and give you all the tips and tricks you need for success. We will start by understanding the different font options available on your iPhone and how they can enhance your overall user experience.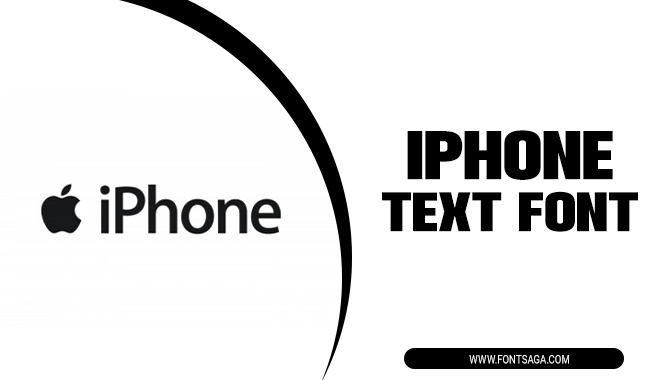 Understanding The Difference In iPhone Text Font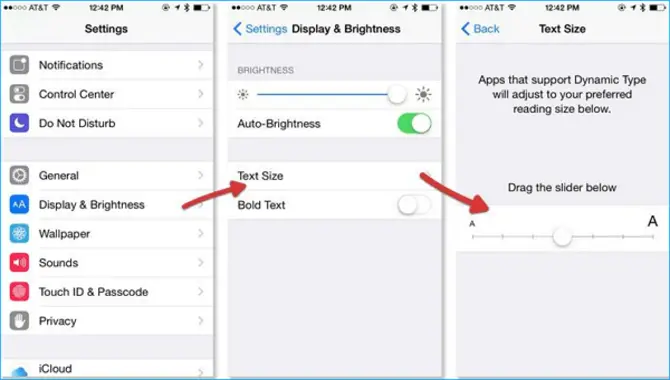 Understanding the different text fonts on iPhone can help you personalize your messages and make them stand out. iPhone offers a variety of font options that you can use to customize your text, including bold, italic, underline, and strikethrough.
To use these fonts, select the desired text and tap the "Aa" icon in the formatting toolbar. From there, you can choose the font style you want to apply. Whether you want to emphasize a certain word or add some flair to your messages, knowing how to use different text fonts on your iPhone can enhance your texting experience.
Customizing The Text Font On iPhone
Customizing the text font on your iPhone can be a fun way to personalize your device and make it feel more unique. While Apple does not provide built-in options for changing the system font, some ways exist to achieve a custom look.
One option is to use third-party apps to create custom keyboards with different fonts. These apps often have many font styles and can be easily installed and activated on your iPhone.
Another option is to use the accessibility settings on your iPhone to increase or decrease the text size, which can give the appearance of a different font style. You can also use certain messaging apps that offer font customization features within their settings.
How To Install Custom Fonts On iPhone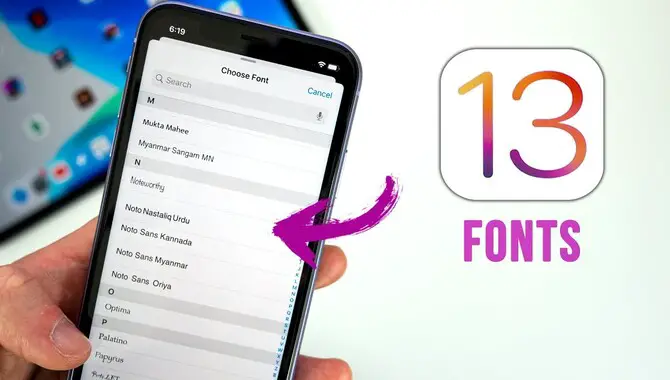 Discover the process of installing custom fonts on your iPhone and enjoy a unique, personalized text font experience. Begin by using a font management app to add a variety of new fonts to your device. Ensure you download the font files from reputable sources, such as the App Store or trusted websites.
Once downloaded, follow the prompts the font management app provides to easily install custom fonts onto your iPhone. After installation, customize your iPhone's text settings to utilize the newly added fonts in various apps such as iMessage, email, and social media platforms.
Experiment with different font styles, sizes, and bold options to find the perfect look for your iPhone's text. With these simple steps, you can enhance your iPhone's font options and make your device unique.
Tips For Choosing The Right Font For Your Iphone
Choosing the right font for your iPhone is crucial when customizing your appearance. To make the best selection, follow these tips. Start by considering the font's readability on your iPhone's screen. Opt for a font that is clear and easy to read under different lighting conditions.
Next, let your style shine through by selecting a font matching your aesthetic and personality. Experiment with various options until you find the perfect fit. Furthermore, pay attention to the font's functionality and legibility across different apps and interfaces.
Ensure it remains easily readable in text messages, emails, and social media platforms. Lastly, when installing a custom font, verify its compatibility with iOS updates and third-party apps to guarantee seamless performance. Choose wisely, and enjoy a personalized font experience on your iPhone.
Troubleshooting Common Issues With Iphone Text Font Customization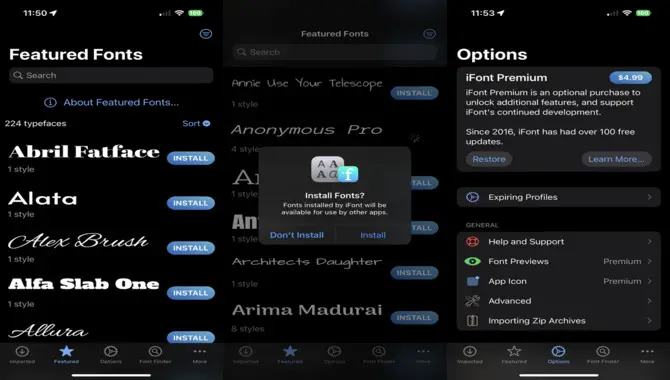 Troubleshooting common issues with font customization can help you personalize your device and make it feel more like your own. If you're having trouble changing the font on your iPhone, you can take a few steps to resolve the issue. First, ensure your device is running the latest version of iOS.
Sometimes, updating your software can fix font-related problems. If that doesn't work, try restarting your iPhone or resetting your settings to their default values. You can also try using a third-party app from the App Store to customize your text font. By following these troubleshooting steps, you'll be able to overcome any obstacles and achieve the desired font customization on your iPhone.
Conclusion
Changing the text font on your iPhone can be a fun way to personalize your device and make it feel more unique. While Apple does not currently offer a built-in feature to change the system font, third-party apps on the App Store can help you achieve this customization.
However, it is important to note that these apps may require additional steps and settings adjustments and may not work for all aspects of your iPhone's interface.
Additionally, using third-party apps for font customization may have potential security risks, so it is important to research and choose a reputable app from a trusted developer. Whether you change the font or stick with the default options, remember to enjoy your iPhone text font and make it reflect your style.
Frequently Asked Questions
1.What Font Is Used In Iphone Texting?
Ans: The default font used in iPhone texting is "Helvetica Neue." Users can adjust the font size and style in Accessibility settings. Some may install third-party keyboard apps for different font options, but be aware that changing the font can impact readability and text compatibility.
2.How Do I Change The Font On My Iphone Text?
Ans: Regrettably, changing the font on iPhone text is not an option unless you jailbreak your device. However, you can still personalize the appearance of your text by modifying the font size and style in Settings. To adjust the font size, navigate to Settings > Display & Brightness > Text Size. Go to Settings > Display & Brightness > Text Style to change font style.
3.What Font Is Imessage Text?
Ans: The default font for iMessage text on iPhones is San Francisco, a modern and legible font created by Apple. Users can adjust the font size and style in their iPhone settings. Additionally, there are third-party apps that provide additional font choices for iMessage.
4.Are There Any Limitations To Changing The Font On An Iphone?
Ans: Yes, there are limitations to changing the font on an iPhone. Altering the system font requires jailbreaking, which voids the warranty and poses security risks. However, certain apps and third-party keyboard options allow font customization within their interfaces.
5.What Are Some Popular Apps Or Methods For Customizing Text Fonts On An Iphone?
Ans: You can customize text fonts on your iPhone using popular apps like FancyKey, Font Keyboard, and Cool Fonts. Certain messaging apps like WhatsApp and Instagram have built-in settings for font customization.
Social media platforms such as Facebook and Twitter also offer in-app options. Alternatively, you can use websites or online tools to generate different text styles to copy and paste into your iPhone's messaging or note-taking apps.