The Microsoft Word Handwriting Font, a collection of fonts that mimic handwritten text, offers a simple and effective way to add a personal touch to your documents.
By installing this font, you can elevate the visual appeal of your work and make it stand out from the crowd. If you are tired of using the same old fonts in Microsoft Word and looking to add a personal touch to your documents.
Don't worry here. We will guide you through installing Word Handwriting Font, step by step. We will provide a simplified guide on how to find, download, extract, and install the font. So, get ready to give your documents a unique and personalized touch with Ms Word Handwriting Font.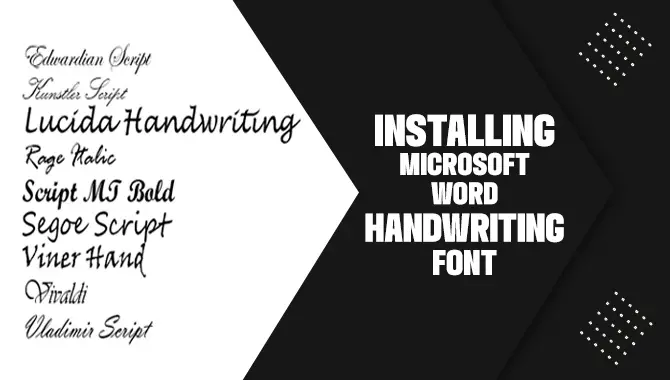 Installing Microsoft Word Handwriting Font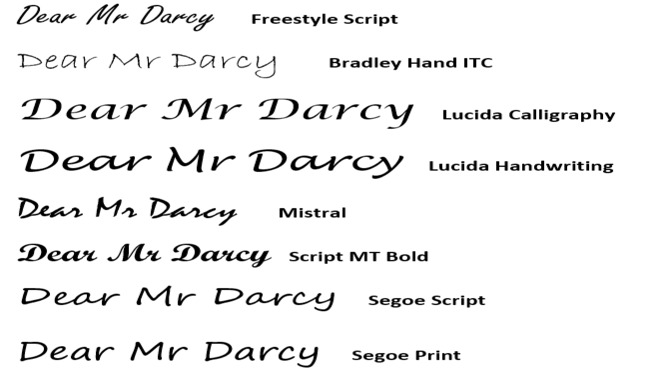 Installing a handwriting font in Microsoft Word can significantly impact your documents. It allows you to personalize your work, unleash your creativity, and add an authentic touch to your writing. Choose from various handwriting fonts, including Freestyle Script, Bradley Hand ITC, or Kunstler Script.
With easy access to your installed handwriting font, you won't have to worry about searching for it online or relying on default fonts. Here step by step guide to installing Microsoft Word handwriting font:
Step 1: Find A Handwriting Font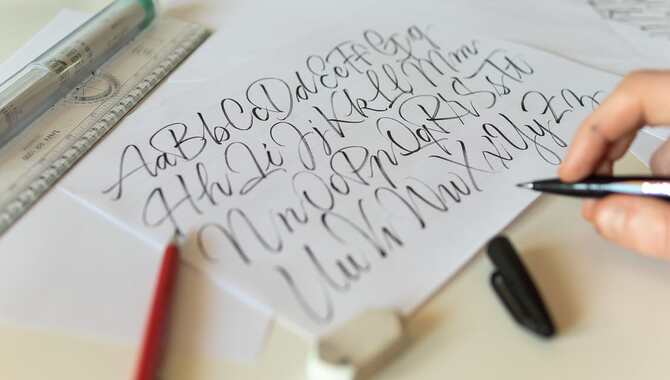 Microsoft Word offers various features to enhance your document creation process. Font selection is a key element, allowing you to choose from various styles and sizes. Handwriting and calligraphy fonts add a creative touch to documents like invitations or personalized letters.
You can also download additional fonts from the internet. Incorporating different fonts creates authenticity and mimics various writing styles. Microsoft Word's compatibility ensures easy access and sharing across devices.
Step 2: Download The Font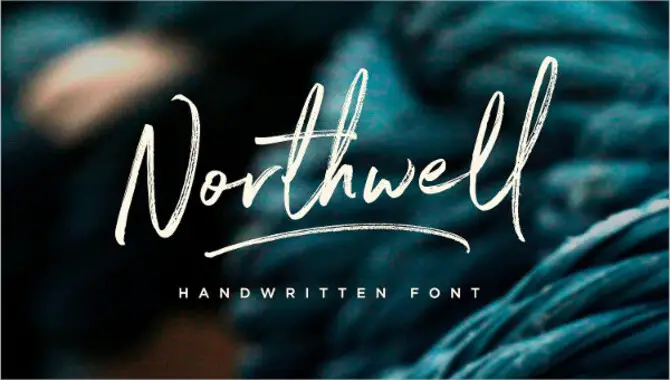 To download a new font in Microsoft Word, follow these steps:
Find a reliable source for the font file.
Explore websites that offer free and paid fonts.
Click the download link for the font file (.ttf or .otf format).
Locate the downloaded font file in your downloads folder.
If it's in a .zip format, extract it by right-clicking and selecting "Extract All".
Open the extracted font file and click the "Install" button in the preview window.
The font will now be installed on your computer.
Access it in Microsoft Word's font list and use it in your documents.
Step 3: Extract The Font File (If Necessary)
To extract a font file, follow these steps:
If the file is compressed in ZIP or RAR format, extract it by right-clicking and selecting "Extract All" or using software like WinRAR or 7-Zip.
Once extracted, copy the font file to the Fonts folder in your computer's Control Panel or use the Font settings in Microsoft Word.
With these steps, you can successfully extract and install the font file.
Step 4: Install The Font
Make your Microsoft Word documents stand out with a personal touch. Install a new handwriting font to transform the appearance of your documents instantly.
Download the font file from a reputable source, double-click on it, and follow the installation prompts. In no time, you can start using the custom handwriting font in Microsoft Word. Say goodbye to generic fonts and make your documents truly unique!
Step 5: Open Microsoft Word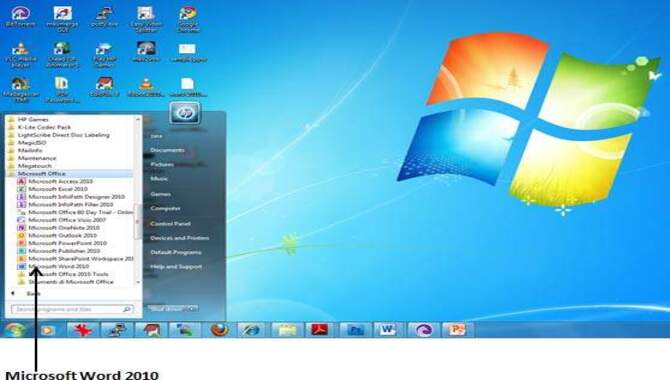 To start using your newly installed handwriting font in Microsoft Word, you need to open the application first. Simply locate and click on the application icon on your desktop or from the Start menu on your computer. Once you click the icon, Microsoft Word will launch, and a blank document will appear, ready for you to start working on.
Step 6: Access The Font Settings
Customize your handwriting font in Microsoft Word by accessing the Font Settings. This allows you to adjust the font size, style, and color to make your text unique. Experiment with different colors to make your text stand out or blend in seamlessly. Enhance the personal touch of your documents and reflect your style and creativity.
Transform the look and feel of your text with just a few clicks, making it visually appealing and engaging. Unleash your creativity and captivate readers with customized fonts in Microsoft Word.
Step 7: Open The Font Dialog Box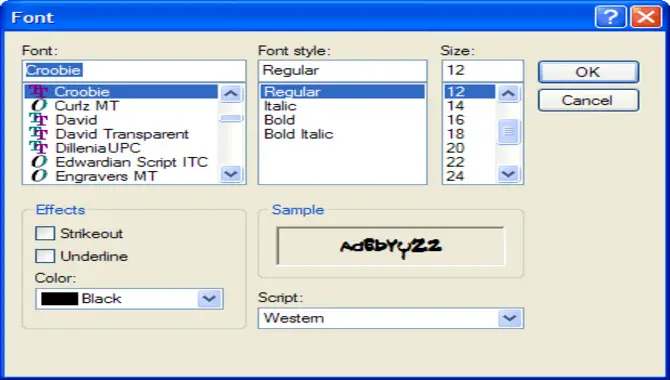 Step 1: Opening the Font Dialog Box is crucial for installing new fonts in Microsoft Word. It allows you to browse and install various handwriting fonts. Simply access the Font Dialog Box, explore your computer's font library, and choose the perfect font that suits your style.
Step 2: In Step 7, we explain how to open the Font Dialog Box in Microsoft Word. You can access a wide range of fonts by navigating to the "Home" tab and clicking on the small arrow in the "Font" section. Explore different categories like script and handwriting fonts. Use the search bar to find specific fonts by name or style quickly. Preview your selection in the "Sample" section of the dialogue box. Once satisfied, click "OK" to seamlessly apply the font to your text.
Step 8: Select The Handwriting Font
To select a handwriting font in Microsoft Word, follow these steps: Open Word and go to the "Font" menu under the "Home" tab. In the font menu, find the drop-down next to the font name. Scroll through the list of installed fonts until you find your preference.
Once you have selected the desired handwriting font, start typing, and your text will automatically appear in that style. Customize your Word documents easily with a unique handwriting font using these steps.
Conclusion
Adding Microsoft Word Handwriting Font to your documents can bring a personalized touch and enhance their visual appeal. It allows you to showcase your creativity and add an individualistic flair to your work. Following the simple instructions in this guide, you can easily install and apply the Handwriting Font in Microsoft Word.
So, don't wait any longer! Start exploring the world of Handwriting Fonts today and elevate your document creation process. For more tips and techniques on effectively using Microsoft Word, download our comprehensive guide for a deeper understanding. With these resources, you can create professional and eye-catching documents that leave a lasting impression.
Frequently Asked Questions
1.Does Microsoft Word Have A Cursive Font?
Ans: Yes, Microsoft Word offers a selection of cursive or handwriting-style fonts such as "Bradley Hand," "Lucida Handwriting," and "Brush Script." Access the Microsoft Word font dropdown menu to choose your desired cursive font.
2.Where Can I Download Fonts For Microsoft Word?
Ans: To find and download fonts for Microsoft Word, visit websites like DaFont, Font Squirrel, and Google Fonts. Install the fonts on your computer by double-clicking the downloaded file and clicking "Install".
3.What Is The Best Way To Install Handwriting Font In MS Word?
Ans: Download the font file from a trusted website to install a handwriting font in MS Word. Extract the compressed file, right-click on the font file, and choose "Install" to make it accessible in MS Word's font selection menu.
4.What Is Word Handwriting Font?
Ans: Microsoft Word offers handwriting fonts like "Segoe Print," "Bradley Hand," and "Lucida Handwriting" to add a personal and visually appealing touch to documents. You can easily install and access these fonts in the font settings of Microsoft Word.
5.Can I Use It With My Tablet Or Smartphone?
Ans: You can use Word handwriting fonts on tablets and smartphones. Just make sure your device supports custom fonts and has the required software. Download and install the font before using it in Microsoft Word. Refer to manufacturer instructions or online tutorials for device-specific steps.