If you are Looking to add a festive touch to your Word documents this holiday season. Heb Holiday Font is best for you. Holiday fonts in Word are decorative fonts that add a festive touch to your documents or designs during the holiday season.
You can easily install and use holiday fonts in any Word document, giving your creations a unique and personalized look. Download free or purchase holiday fonts from font marketplaces like Dafont or Microsoft's library.
Here we will guide you on install Holiday font in Word. Whether you want to create invitations, greeting cards, or simply want to add some holiday cheer to your documents, using holiday fonts can make all the difference. So get ready to impress your friends, family, and colleagues with beautifully designed documents that capture the spirit of the holidays.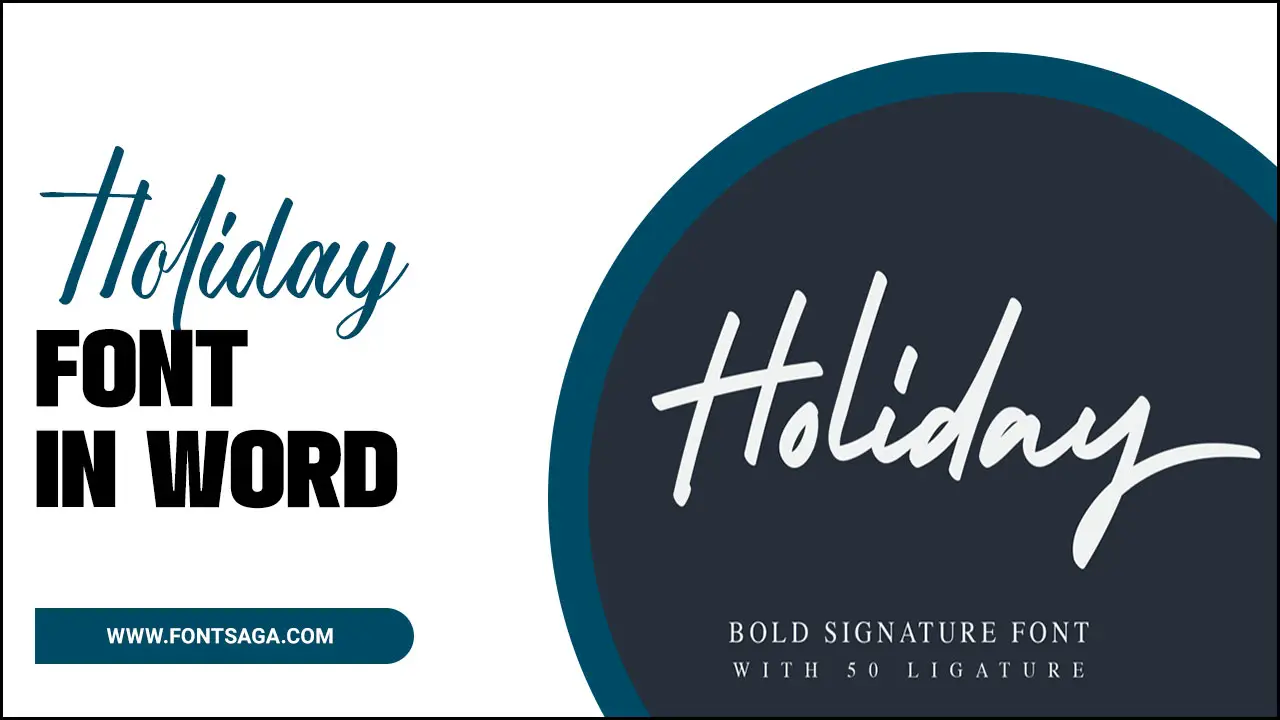 How To Install Holiday Font In Word – By Following Easy Steps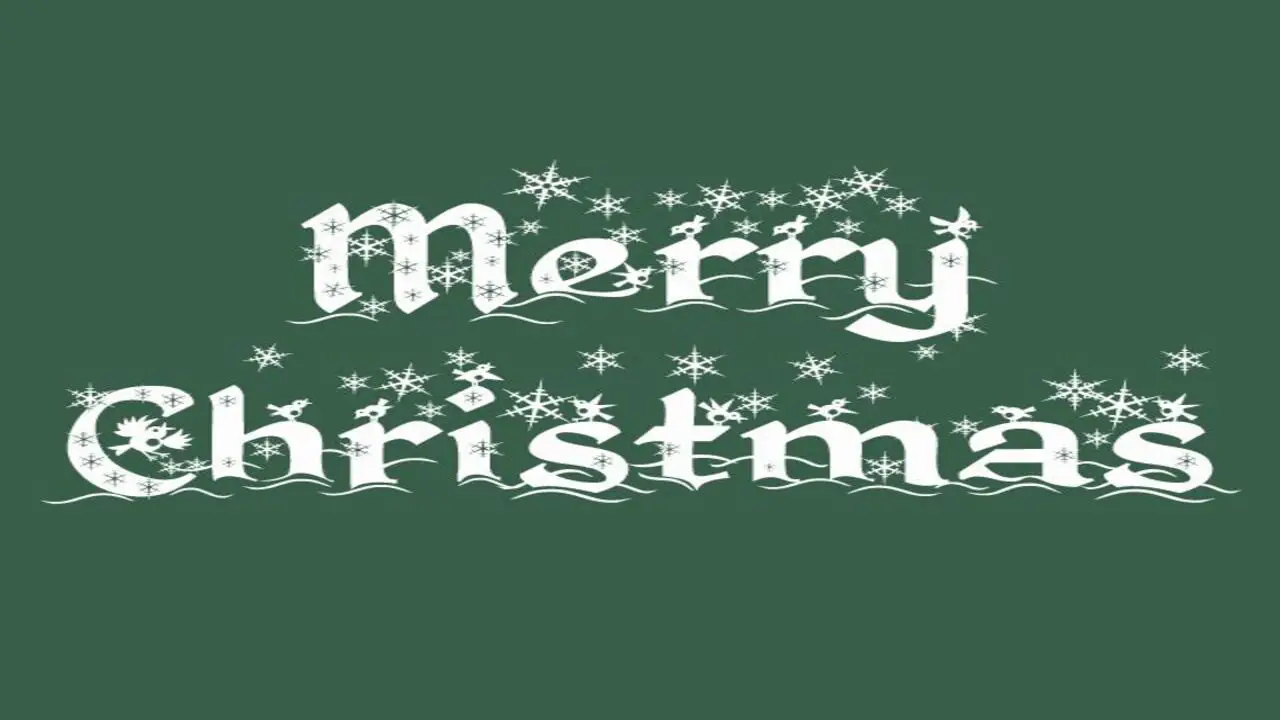 Using a holiday font in Word offers numerous benefits. It adds a festive and fun element, creating an engaging experience for readers. It brings invitations, cards, newsletters, and other content to life, making them stand out. Additionally, it adds a unique and personalized touch to documents, enhancing the overall theme and atmosphere. By showcasing your creativity and attention to detail through a holiday font, you make your designs more memorable and leave a lasting impression on your readers.
Step 1: Download The Holiday Font
In order to install a holiday font, you must follow a few simple steps. Begin by finding and downloading the font from a reputable website. Several websites offer free holiday fonts that you can use, such as dafont.com or 1001fonts.com. Once you've found a font that you like, download the font file to your computer.
If the font file is in a zip format, extract it to access the font file. Open the extracted font folder and locate the font file with the extension .ttf or .otf. Double-click on the font file to open a preview window, and click on the "Install" button at the top of the window. This will install the holiday font on your computer, and you can now use it in Microsoft Word.
Step 2: Install The Holiday Font
To install the holiday font, you'll first need to download the font file from a trusted source or website. After downloading, locate the font file on your computer and initiate the installation process by right-clicking on it and selecting "Install." This will install the font on your computer, making it available for use in Microsoft Word. Enjoy using the new holiday font to add a festive touch to your documents.
Step 3: Open Microsoft Word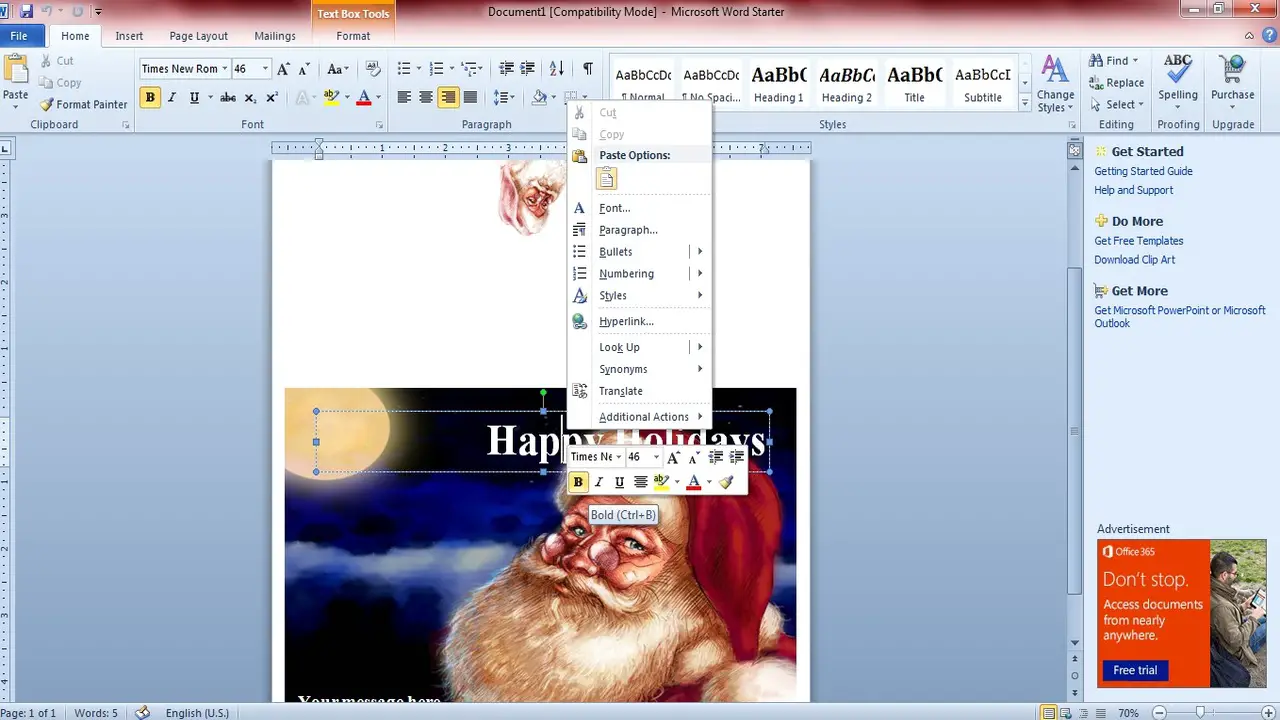 To open Microsoft Word with your newly downloaded holiday font, follow these simple steps. First, find the font file on your computer and install it by right-clicking and selecting "Install." Then, open your word processing software and navigate to the font settings. Scroll through the available fonts until you locate the holiday font. Select it and start typing your desired text to see it in the new font design.
Step 4: Access The Font Library
To access the Font Library in Microsoft Word, open the program and go to the "Home" tab. In the toolbar, locate and click on the "Font" drop-down menu. If the desired font isn't visible, click on the small arrow at the bottom right of the font selection box to open the Font Library. There, you can explore various font categories or search for specific holiday-themed fonts. Once you find a font you like, select it and click the "Install" button in the top left corner of the Font Library to add it to your collection.
Step 5: Select The Holiday Font
When selecting a holiday font for your Word documents, it's crucial to consider the overall theme and tone you wish to convey. There are numerous holiday-themed fonts available, including playful, whimsical, elegant, and traditional options.
By choosing the right font, you can add a festive touch to your holiday documents and create unique and eye-catching designs. Browse through a variety of fonts to find one that complements your message. Once you've made your selection, start using the font in your Word documents to infuse them with the holiday spirit.
Step 6: Apply The Holiday Font To Text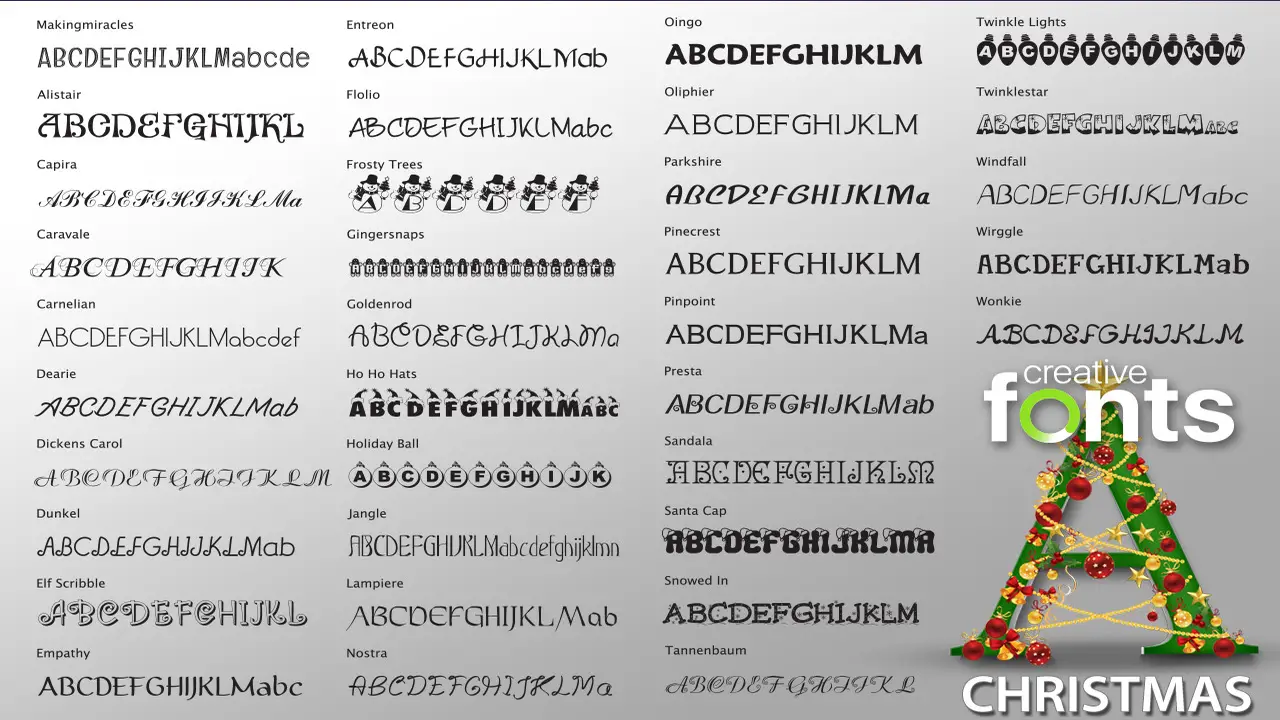 To customize text in Microsoft Word with a holiday font, follow these simple steps. After installing the holiday font on your computer, open Microsoft Word and select the desired text. In the toolbar, click on the font drop-down menu and browse through the list of available fonts. Look for the holiday font you installed and click on it to apply it to your text. Don't forget to adjust the size, color, and other formatting options to achieve the desired look. Give your holiday documents a festive touch with the perfect font!
Step 7: Adjust Font Settings
To adjust the font settings in Microsoft Word, follow these simple steps. After successfully installing the holiday font on your computer, open Microsoft Word and navigate to the "Home" tab. Then, select the specific text you want to apply the holiday font to. In the "Font" section, choose the drop-down menu next to the font name and browse through the available fonts.
Locate the holiday font you installed and click on it to select it. Along with selecting the holiday font, you can also customize other font settings such as size, color, boldness, and italics to create the desired effect for your holiday documents.
Conclusion
By following these steps, you can successfully install. Add holiday font in Word can add a touch of festive cheer to your documents and designs. Whether you're creating holiday-themed invitations, greeting cards, or promotional materials, using holiday fonts can make your content more visually appealing and engaging.
By following the easy steps outlined, you'll be able to download, install, and apply holiday fonts in Word with ease. So Start enjoying the new font design for your holiday projects today! If you found this blog helpful, share it with others who might benefit from it. Hope the above outline will help you to enjoy the new font.
Frequently Asked Questions
1.What Is The Best Word Font For Holidays?
Ans: Choosing the best holiday font is subjective and depends on personal preference and the theme of your content. Popular holiday fonts include Candy Cane, Snowflake, Jingle Bells, and Gingerbread.
2.Why Is The Downloaded Font Not Showing In Word?
Ans: The font you downloaded may not work in Word because it might not be compatible or installed correctly on your computer. Additionally, Word may not recognize the font if it's stored in a location it doesn't search.
3.What Makes A Fun Holiday Font?
Ans: Fun holiday fonts are characterized by decorative elements like snowflakes, ornaments, or candy canes. They should evoke joy and playfulness, reflecting the festive spirit. Bold and vibrant colors make them stand out, while curved or whimsical letterforms add charm and character.
4.What Is The Default Font Of MS Word?
Ans: The default font of MS Word is typically Calibri, though it may differ based on the software version and computer settings. Other common default fonts include Arial and Times New Roman.
5.Where Can I Use Downloaded Fonts?
Ans: Downloaded fonts can be used in popular applications like Microsoft Word, PowerPoint, Photoshop, and Illustrator to enhance the visual appeal of documents, presentations, graphics, and designs. Custom fonts can also be used on websites through font library uploads or CSS code.