Certificates are essential to recognizing achievements, accomplishments, and milestones in our personal and professional lives. From academic degrees to employee recognition awards, certificates symbolize hard work and dedication.
However, apart from the content, the design of a certificate plays a crucial role in conveying its message. The font used in a certificate is one of the most important design elements that can impact its overall appearance, readability, and even authenticity.
Choosing the right font for a certificate is crucial to ensure it looks professional, elegant, and appropriate. With a plethora of font options available, finding the perfect one can be a daunting task. You through the best font used for certificates. We will explore the key factors to consider when selecting a font, the different types of fonts available, and provide examples of the best fonts widely used for certificates.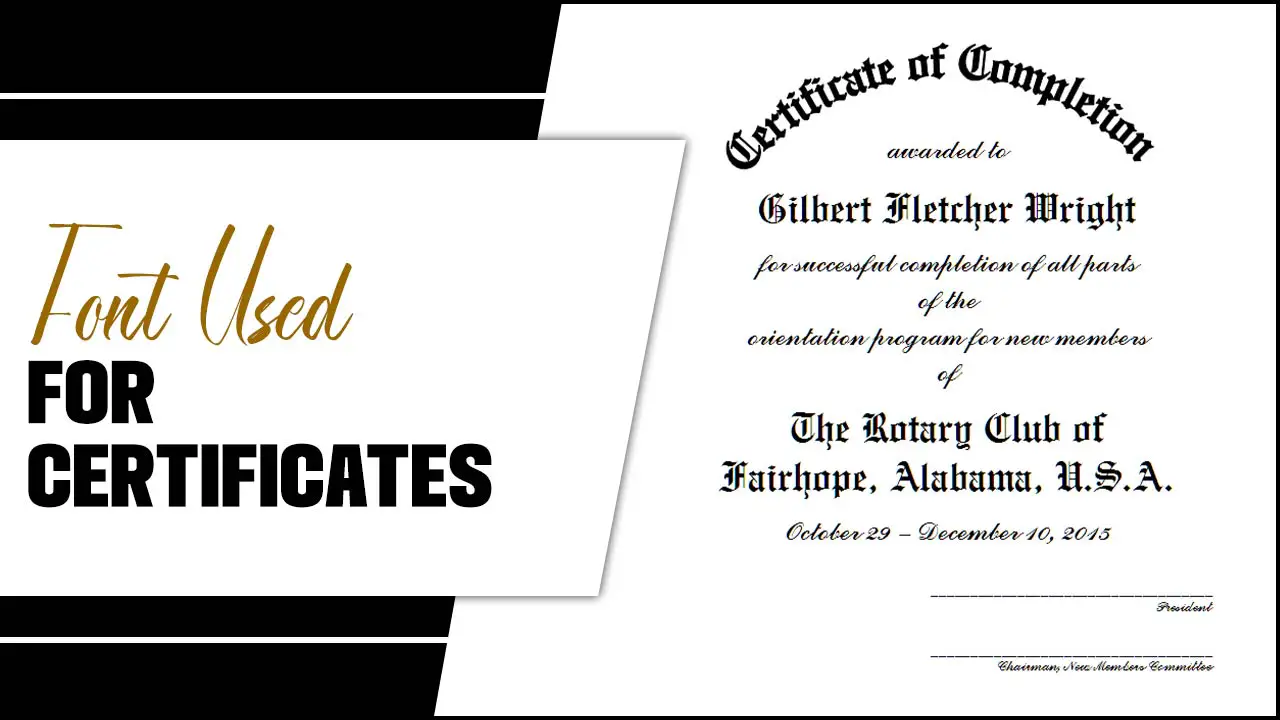 The 8 Best Font Used For Certificates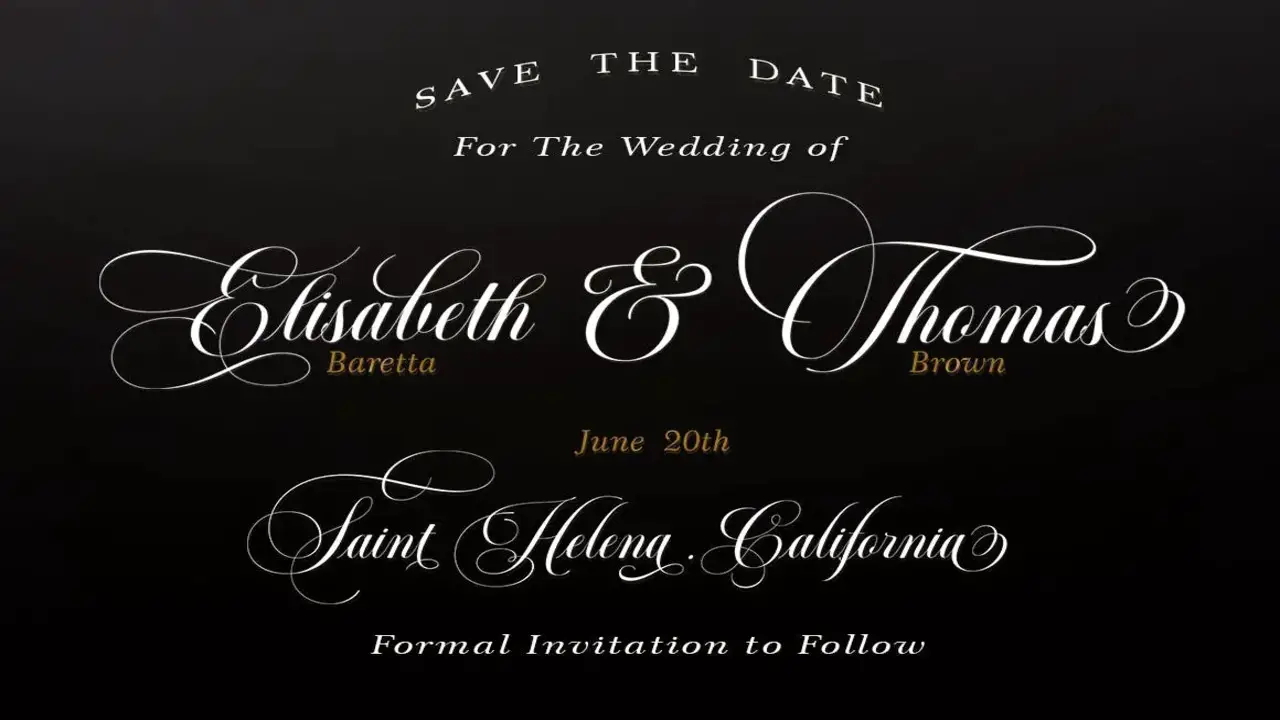 When choosing the right font for certificates, several factors must be considered. The font should be elegant and professional while also being easy to read. The font should convey a sense of formality and elegance while being legible and easy to read. Here are 8 of the best font used for certificates:
Moritza – A Modern And Elegant Font For Certificates
Moritza, a modern and elegant font, is the perfect choice for certificates, providing a touch of sophistication to any document. It's clean lines and stylish design make Moritza easy to read, ensuring legibility for all recipients. Its contemporary appeal adds a modern twist to traditional certificate designs, making it a versatile font choice. Whether you're creating graduation certificates or professional achievement awards, Moritza is sure to impress. Incorporating elegance and professionalism, this font is ideal for adding a modern touch to your certificate designs.
Qanthorely Castigra – A Unique And Stylish Font For Certificates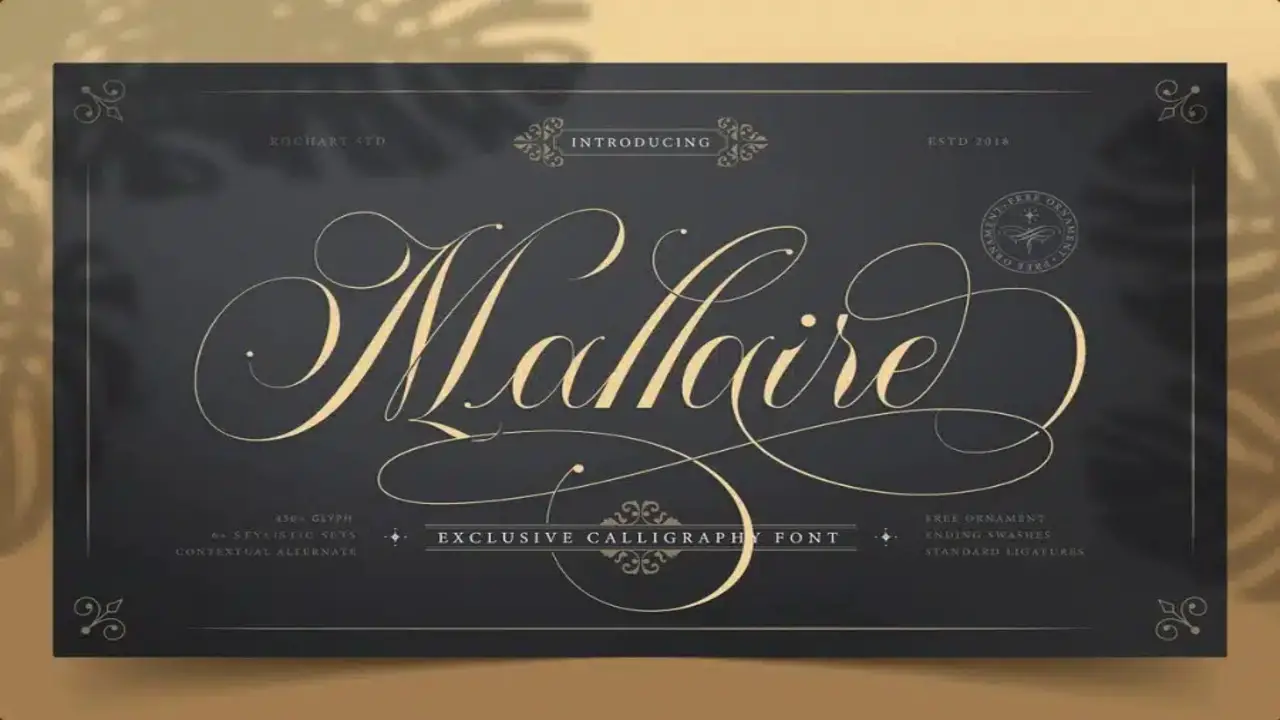 Qanthorely Castigra is a unique and stylish font that adds elegance and sophistication to certificates. With its clean lines and intricate details, this font is easy to read and suitable for special occasions. Its decorative elements and stylish design make it an excellent choice for formal certificates.
Pairing Qanthorely Castigra with a clean layout can create a visually appealing look when designing a certificate. The font also ensures the text remains legible even in smaller sizes. Qanthorely Castigra is the perfect choice for creating certificates with a touch of elegance and sophistication.
Ghota – A Bold And Professional Font For Certificates
Ghota, a popular and professional certificate font, exudes elegance and formality. With its clean lines and sharp edges, Ghota adds a touch of sophistication, making it a perfect font choice for academic, professional, and achievement certificates.
Its bold appearance enhances the overall aesthetics of the certificate, while its legibility ensures that the text remains easily readable. Ghota is a versatile font that can be used for official documents, packaging, logos, wedding invitations, and more. Its timeless appeal and formality make it popular for those seeking a sophisticated font.
JAROHY – A Classic And Sophisticated Font For Certificates
JAROHY, a classic and sophisticated font, is a popular certificate choice. Its elegant and professional design enhances the overall look and feel of academic, professional, or achievement certificates. With easy readability and a timeless appeal, JAROHY adds a touch of sophistication to any certificate. When choosing the perfect font for your certificate, consider factors such as readability, aesthetics, and tone or theme. Incorporate JAROHY into your design to create certificates that exude elegance and professionalism.
Quiltix – A Decorative And Ornate Font For Certificates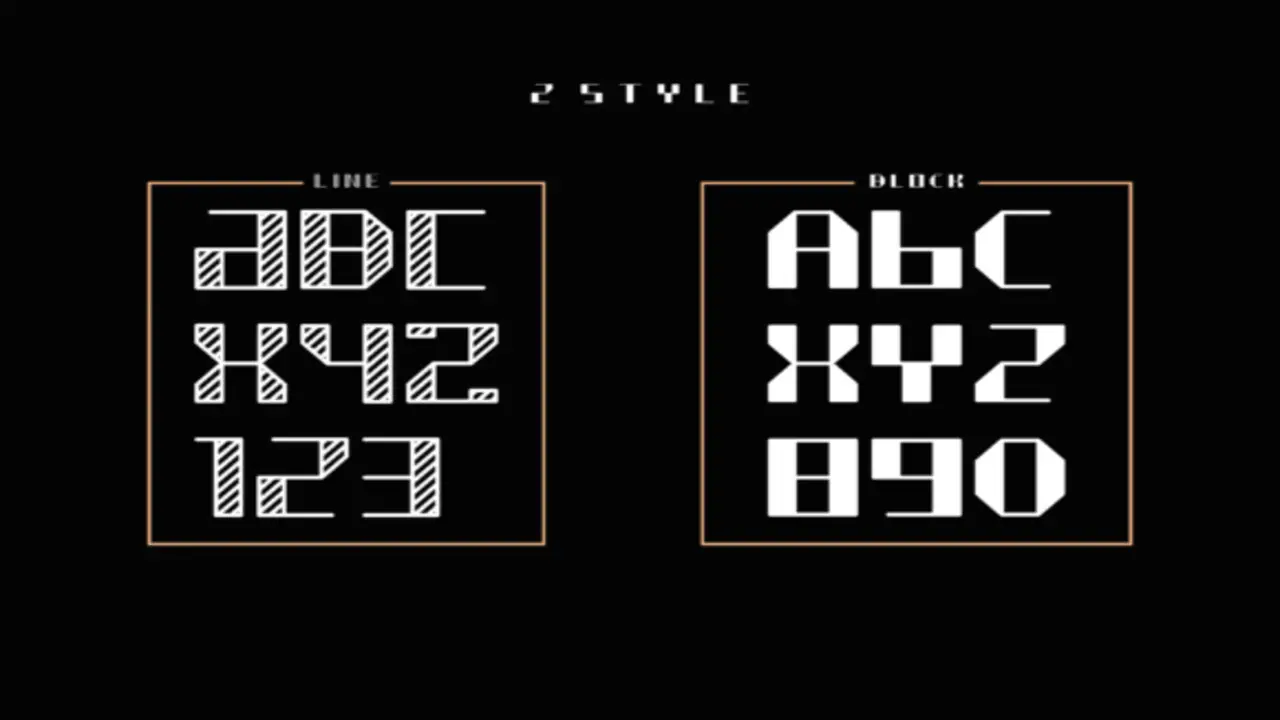 Decorate your certificates with the stunning Quiltix font. Known for its intricate details and elegant flourishes, this decorative and ornate font adds a touch of sophistication to any certificate design. Its vintage feel makes it perfect for traditional or formal certificates, while its legibility ensures the text is easily readable. Whether you're creating academic awards, professional certifications, or special recognition certificates, Quiltix brings a touch of elegance to your designs. Enhance your certificate with Quiltix's ornate lettering, perfect for creating stunning typography that stands out.
Veinline – A Sleek And Minimalist Font For Certificates
Veinline, a sleek and minimalist font, adds a touch of elegance and sophistication to certificates. With its clean lines and modern design, Veinline is a popular choice for various certificates, including academic awards, professional certifications, and special recognition.
Its simplicity ensures that the text on the certificate is easily readable, while its minimalist aesthetic offers professionalism and a polished look. Veinline perfectly combines elegance, professionalism, and readability for a stunning certificate presentation.
Ludovica – A Vintage And Nostalgic Font For Certificates
Ludovica, a vintage-inspired font, emanates nostalgia and elegance, making it perfect for traditional or formal certificates. With its decorative swirls and serifs, Ludovica adds a touch of sophistication to any certificate design. This font and popular choices like Copperplate and Garamond offer a unique certificate aesthetic and bring a sense of history and elegance. Its timeless appeal makes Ludovica a popular choice for any certificate design need.
Glamorous Carpet – A Fancy And Glamorous Font For Certificates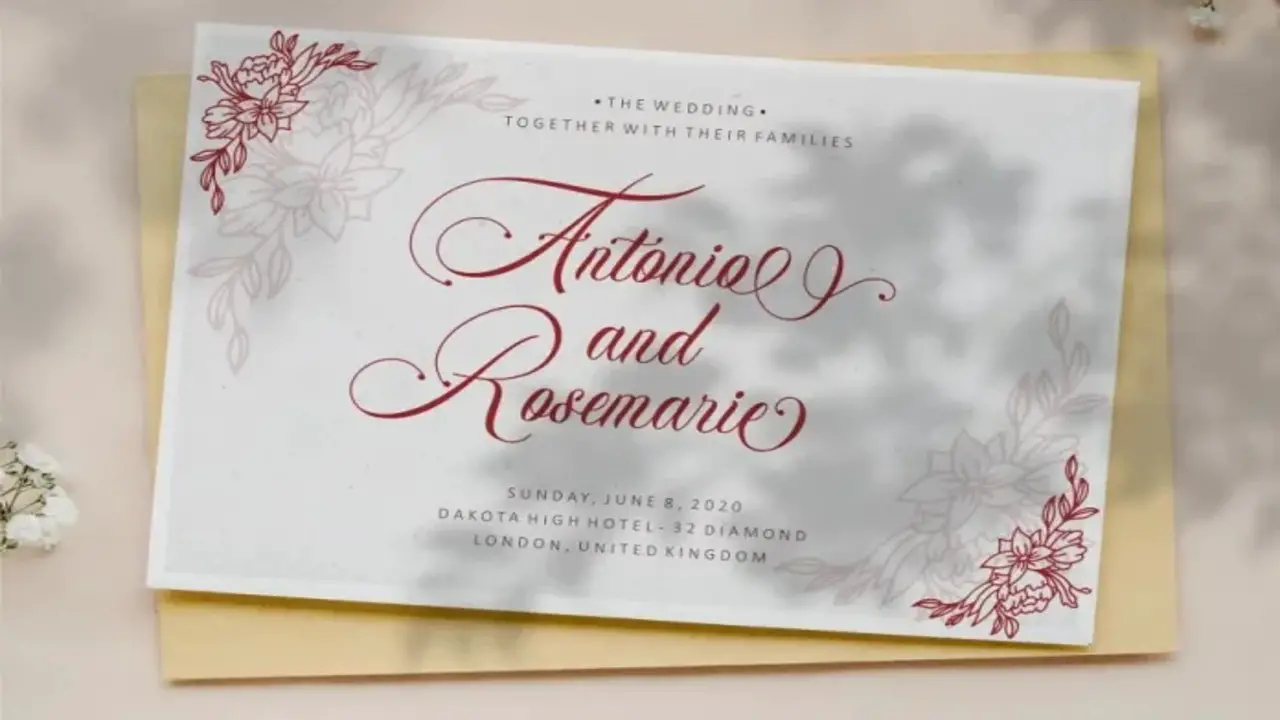 Glamorous Carpet is a fancy and glamorous font that adds an element of elegance to certificates. This font is perfect for formal and prestigious certificates with its intricate details and elegant curves. Choosing a font that is readable even in small sizes is crucial for clarity on the certificate.
Consider the desired tone and purpose when selecting a certificate font to align with the desired aesthetic. Incorporate calligraphy, old English, blackletter, serif, script font, typeface, serif fonts, legibility, elegance, typography, luxury serif font, headings, wedding invitations, a touch of sophistication, printing, official documents, formality, vintage, stationery, signage, modern serif font family.
Conclusion
Choosing the right certificate font is essential to create a professional and visually appealing design. The font you choose sets the tone and reflects the significance of the achievement being recognized. Whether you're looking for a modern, elegant, classic, or patriotic font, we've compiled a list of the top 8 font used for certificates.
Each font has its unique style and characteristics that can enhance the overall look of your certificate. By carefully considering all these factors, you can choose the right font that will make your certificates stand out and leave a lasting positive impression.
Frequently Asked Questions
1.What Is The Best Font And Size For A Certificate?
Ans: When choosing the font and size for a certificate, opt for a formal and elegant font like Times New Roman or Arial. Use a font size of 12-14 points for the main text and slightly larger (16-18 points) for headings. Prioritize legibility and readability, even at smaller sizes.
2.What Size Font For Certificate Text?
Ans: The ideal font size for certificate text is usually 10-12 points, but it can vary depending on the design and amount of text. Ensure that the font size is legible and allows for easy reading. Consider using a larger size for important details like names and dates.
3.What Are Cool Fonts For Certificates?
Ans: Regarding cool fonts for certificates, options like Copperplate, Edwardian Script, and Gabriola are popular. Baskerville, Garamond, and Calibri are also commonly used. It's important to consider the tone and purpose of the certificate, opting for elegant and formal fonts. Additionally, ensure the chosen font is clear and legible in different sizes.
4.What Is The Font Used In The Provisional Certificate?
Ans: The font used in provisional certificates may differ by institution or organization. Popular choices include Times New Roman, Arial, and Calibri. It's crucial to select a professional and legible font. Consider using a bold and elegant font when designing a provisional certificate for visual appeal.
5.What Are The Most Commonly Used Fonts For Certificates?
Ans: The most commonly used fonts for certificates include Times New Roman, which is classic and widely recognized, Arial, known for its clean and modern appearance, Garamond, an elegant and sophisticated choice that gives certificates a timeless look; and Copperplate Gothic, a bold and decorative font that adds an elegant touch to certificates.