Google uses a variety of fonts in its products and services. One of the most prominent and widely used is "Google Sans" (formerly known as "Product Sans"), which is a geometric, modern, and minimalist typeface.
Another popular font is "Roboto," a versatile and humanist sans-serif font designed for readability on digital screens.
Google has developed other fonts such as "Noto" (designed to support all languages and scripts), "Open Sans" (a friendly and legible font), and "Google Fonts" (a collection of freely available fonts for web developers). Font used by Google reflects Google's commitment to providing visually appealing and accessible typography across its platforms, enhancing user experience, and maintaining brand consistency.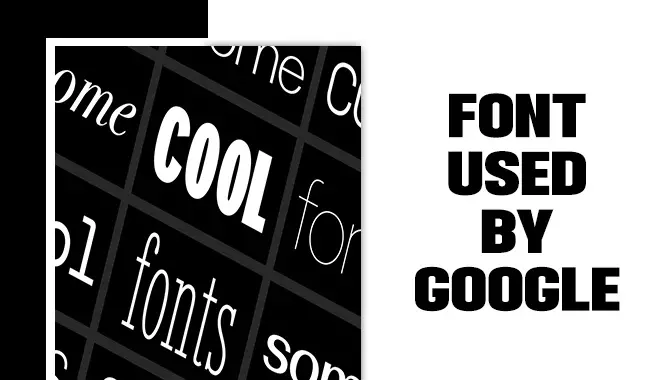 What Is Google Font?
Google Fonts is an extensive collection of free and open-source fonts that can use for various design projects, including websites, applications, and print materials. Google Fonts offers a diverse range of typefaces, from classic to modern, serif to sans-serif, and everything in between.
The 10 Best Font Used By Google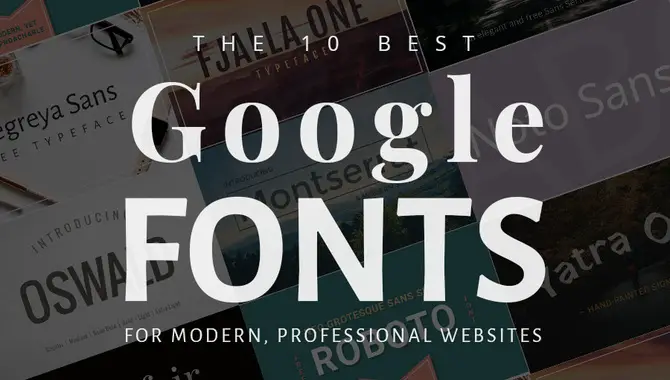 They are freely available for anyone to use, allowing designers, developers, and individuals to access high-quality typography without restrictions. With an easy-to-use interface and robust API, Google Fonts provides a seamless experience for browsing, selecting, and integrating fonts into different design projects. Google hosts the fonts on its servers, ensuring fast and reliable access for users worldwide.
1. Roboto:
Google developed the widely used font Roboto. It is a versatile and modern sans-serif typeface designed specifically for digital interfaces. With its clean and balanced letterforms, Roboto offers excellent readability on various screen sizes and resolutions.
Its neutral and friendly appearance suits user interfaces and body text. Roboto comes in various weights and styles, allowing designers to create visually appealing and cohesive designs.
2. Montserrat:
Google widely uses Montserrat, which offers a contemporary and geometric sans-serif design. It has gained popularity for its versatility and clean appearance.
Montserrat's well-balanced and legible letterforms make it suitable for various design projects, including headings, logos, and body text. With multiple weights and styles available, from thin to bold, it offers flexibility in creating a visual hierarchy.
3. Open Sans:
Google developed a widely used font called Open Sans. It is a friendly and legible sans-serif typeface that works well on print and digital screens in various contexts.
Open Sans offers various weights and styles, making it versatile for different design needs. People often choose it for body text, headings, and user interfaces because of its clean and modern appearance.
4. Lato: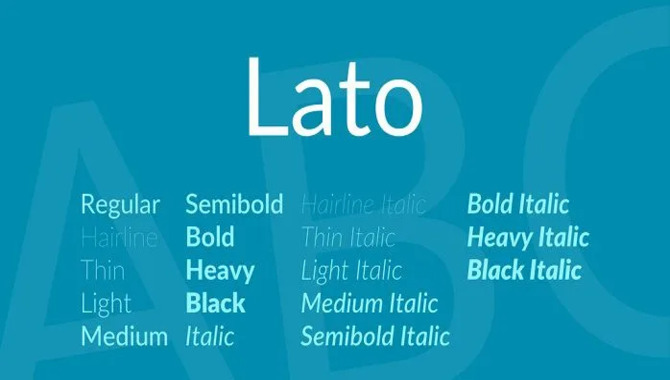 Łukasz Dziedzic developed Lato, a widely used font. It is a humanist sans-serif typeface with a clean and contemporary design. People know Lato for its excellent legibility, which makes it suitable for body text and headings. The font offers various weights and styles, providing versatility for various design projects. Lato's balanced letterforms and spacing contribute to its readability on screens and in print.
5. Nunito:
Google uses Nunito, a popular font with a rounded and friendly appearance. Designed to be highly readable on screens, it has become a favourite for user interfaces and digital content. Nunito's balanced letterforms and ample spacing contribute to its legibility, making it suitable for headings and body text.
With various weights and styles available, including italic and condensed variants, Nunito provides versatility for designers.
6. Pt Sans: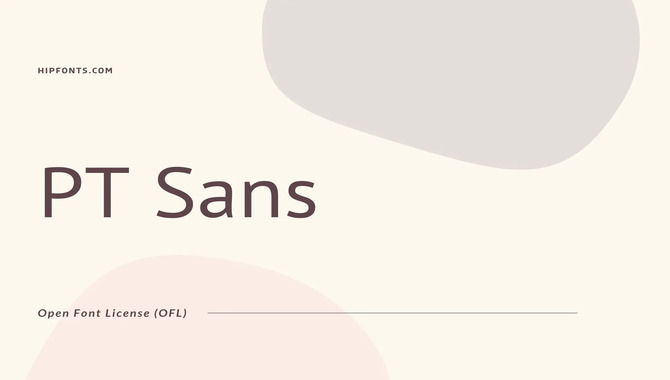 PT Sans is a versatile sans-serif font used by Google. With its broad range of weights and styles, PT Sans offers flexibility for various design applications. It is known for its clear and legible appearance, making it suitable for headings and body text. The font's clean and modern design enhances readability on digital screens. PT Sans is a popular choice among designers, providing a balanced combination of professionalism and approachability.
7. Ubuntu:
Ubuntu is a widely recognized font used by Google. It is an open-source, humanist sans-serif typeface designed for exceptional screen readability. Developed to reflect the principles of clarity and simplicity, Ubuntu has a modern and distinctive look. Its rounded edges and balanced proportions contribute to a pleasant reading experience.
8. Poppins:
Poppins is a popular font used by Google that belongs to the sans-serif category. It features a clean, geometric design with rounded letterforms and generous spacing. Poppins is known for its versatility, making it suitable for various design applications, including headings, titles, and body text. With its contemporary look and legible appearance, Poppins adds a touch of modernity and elegance to any design project.
9. Playfair Display:
Playfair Display is an elegant serif font that has gained popularity and is also used by Google. Known for its high contrast and classic proportions, Playfair Display exudes a sophisticated and refined aesthetic. Its distinctive letterforms make it well-suited for headings, titles, and logos, adding a touch of elegance to any design.
10. Raleway:
Raleway is a widely used font in the Google Fonts library. Its sleek and elegant sans-serif font with thin letterforms makes it popular for various design applications. Raleway's clean and modern look and versatility make it suitable for headings and body text. Its thin weight adds a touch of sophistication to designs.
With its availability on Google Fonts, Raleway has become a go-to choice for many designers looking for a stylish and contemporary typeface for their projects.
Conclusion
The font used by Google is a carefully curated selection designed to provide users with a clean and easy-to-read experience. Google has placed a great deal of importance on the design and functionality of its products, and the choice of font is no exception.
Whether you are using Google for work, research, entertainment, or communication, the font used is an integral part of the overall experience. By understanding the nuances and features of the different fonts used by Google, users can gain a deeper appreciation for the thought and effort that goes into creating a seamless and enjoyable online experience.
FAQs
1.Why Does Google Use Different Fonts?
Ans: Google uses different fonts to provide visual variety, enhance readability, and cater to various design needs across its platforms.
2.Can I Use Google's Fonts For My Projects?
Ans: Yes, Google Fonts offers a vast collection of free and open-source fonts that can use for personal and commercial projects. You can access and integrate these fonts into your designs.
3.How Can I Access Google Fonts?
Ans: You can browse the Google Fonts website and select the fonts you want. From there, you can download the font files or use the provided code to integrate them into your projects.
4.Can I Modify Google Fonts?
Ans: Many Google Fonts are released under open-source licenses, allowing modification. However, it's important to check the license terms for each font to understand the specific permissions and restrictions.
5.How Do Google Fonts Benefit Designers?
Ans: Google Fonts offer designers a wide range of high-quality typefaces for their projects. With the availability of diverse fonts, designers can create visually appealing designs, ensure readability, and maintain consistency across various platforms and devices.