IMessage uses the San Francisco font, specifically designed by Apple for its devices. The San Francisco font is a modern, easy-to-read typeface that was first introduced with the Apple Watch and later became the default font on iOS devices.
Here we will answer the most commonly asked question- what Font is iMessage? We will also provide the steps to use different fonts in your iMessage and social media messages. Choosing the right Font, applying them to text and images, using multiple fonts in a single message, and previewing and testing your messages before sending them are all vital aspects of the process that we will discuss. Finally, we'll enlighten you about the perks of knowing the iMessage Font. Let's get started.
What Font Is Imessage?
The default font in iMessage on iPhone and iPad is San Francisco. Unfortunately, users cannot change the Font in iMessage as the font settings are not customizable within the app. However, users can customize text bubble color, Font, font color, and size using third-party apps like Color Text Bubbles.
Instafonts.io also offers different fonts, including the iMessage iOS aesthetic font. Some users may have noticed that auto-correct might change Unicode text to a special font, but it's not clear how to replicate it. On the other hand, there is a shortcut to style text with bold serif font in iMessage, but it's not a native feature of the app.
How To Use Stylish Fonts In Imessage And Social Media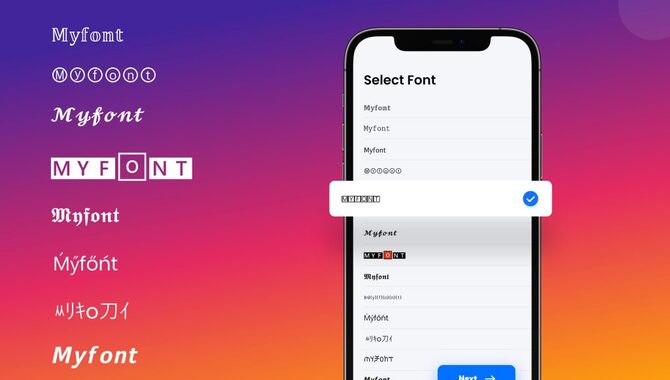 In iMessage, changing the Font and style of your text can make your message more visually appealing and convey your tone and mood better. You can use special effects and font colors to make your message more engaging. If you are wondering how to use these fonts and effects, you can use iPhone font generators or iMessage's hidden subject line field.
In social media, typography choices are crucial to express the brand and clarify information hierarchy. Always maintain a minimum font size for optimal legibility, and support Dynamic Type for adjustability. Change the font weight, size, and color for emphasis and hierarchy in social media. Using stylish fonts and typographic choices can take your messages to the next level in iMessage and social media.
Choosing The Right Font For Your Message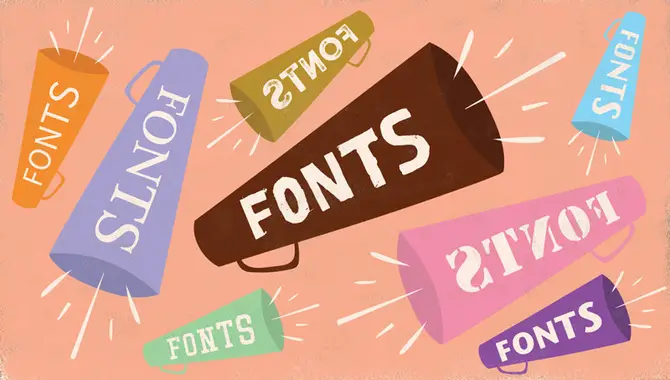 Typography plays an important role in expressing brand identity and clarifying information hierarchy. If you want to customize your iMessage or social media messages, several formatting tools are available to tweak and adjust the text, including font choice.
On iOS, customizing font size and weight is the only legitimate way to change the iPhone's Font. Maintaining a minimum font size for easy legibility is important, which can vary depending on environmental factors and device displays.
When choosing a font for your message, consider the message's context and the audience's preferences. Adjust font weight, size, and color to emphasize important information and maintain the relative hierarchy. Using stylish fonts effectively adds a personalized touch to your messages and makes them stand out.
Applying Fonts To Text And Images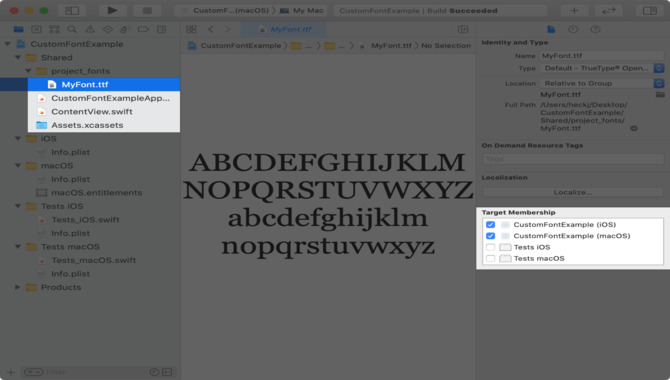 While there is no native way to use alternate fonts in iMessage, some workarounds allow users to customize their text and make it stand out. One option is to change the color of your iMessage text bubbles, which can be done through your iPhone's settings. Alternatively, you can download a third-party app like Color Text Bubbles, which allows you to change your iMessage text's font, color, and size.
If you want to take things a step further, you can customize your message text using AWeber's Drag & Drop Email Builder and HTML Editor. These tools allow you to create messages with different fonts and sizes. And styles and then easily copy and paste them into your iMessage conversations.
It's worth noting that while Apple currently does not allow users to change iMessage fonts or text bubble colors. This could change in the future. Until then, there are plenty of ways to add personal flair to your iMessage conversations.
Using Multiple Fonts In A Single Message
Have you ever wondered what Font is used in iMessage and how you can use different stylish fonts to make your messages stand out? If so, read on to discover how to use stylish iMessage and social media fonts.
One key hack is to use multiple fonts in a single message to add a touch of style. You can change the font size and color to match your message's tone. And add a border around your text to make it more visible.
Different fonts can help you stand out and make your messages more visually appealing. So why not experiment with different fonts and see how they can help you communicate your message more effectively?
Previewing And Testing Your Messages Before Sending Them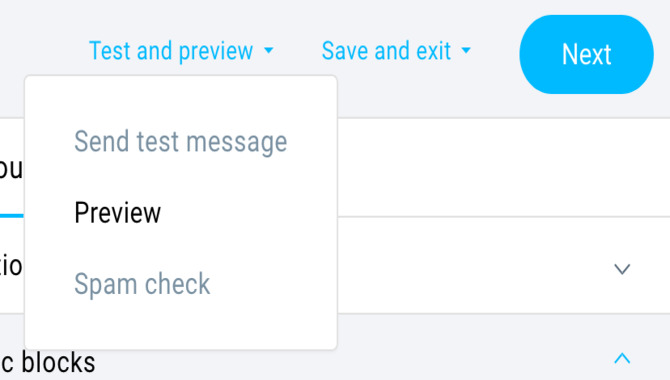 If you're wondering what Font is used in iMessage, look no further than the stylish fonts built into the app. However, to take your messages to the next level, you can install custom fonts on the Pages, Numbers, and Keynote apps for iOS and iPadOS. This will allow you to create gorgeous text graphics with different fonts and colors to make your messages stand out.
You can also make a public profile on Snapchat for greater exposure and learn UI design step-by-step with exclusive tutorials. Before sending your messages, test and preview them with various font options to ensure they look perfect. With these tips, you'll be creating stunning messages in no time!
Understanding The Benefits Of Knowing The Imessage Font
The Font used in iMessage may seem like a small detail, but it can significantly impact how you communicate with others. By understanding the benefits of knowing the iMessage Font, you can enhance your messaging experience and convey your intended message more effectively. For example, a bold font can emphasize a particular word or point, while a larger font can indicate a sense of urgency.
Additionally, selecting a unique font can add personality and creativity to your messages, making them more memorable and engaging. Ultimately, the iMessage Font can be a powerful tool for enhancing communication and building stronger connections through text messaging.
Conclusion
In conclusion, knowing the Font available in iMessage is a great way to create unique texts and inject personality into your messages. The fun doesn't stop there; you can customize social media texts to grab your followers' attention. With the tips mentioned in our blog, you can easily apply stylish fonts to your messages, images, and videos.
Using the right Font can improve your message's tone and ensure that your message stands out. Experiment with different fonts to see what works for you. To make the most out of your iMessage conversations, make sure you know what Font is available and start getting creative.
Frequently Asked Questions
1.What Font Do Apple Imessages Use?
Ans: Mostly, Apple's iMessage uses the San Francisco font, which is not customizable by users. However, users can alter the color of text bubbles. Apple's primary corporate Font is Myriad Pro, which is highly versatile and can be used for both body copy and headlines. Helvetica Neue is used on the iPhone's user interface.
2.What Font Does Iphone Use Now?
Ans: iPhones use Helvetica Neue as their default font, but Apple text uses San Francisco after the iOS 9 and OS X El Capitan updates. The latest iOS 11 release revamped the Font used across all devices. While the Font used on iPhones has changed multiple times, users can also change it to Comic Sans or Comic Neue in settings.
3.What Is Apple's Original Font?
Ans: Apple's original Font was Helvetica Neue, but it has since been replaced by San Francisco, which is now used across all Apple products. San Francisco is a signature font that sets Apple apart from its competitors.
While Myriad Pro is Apple's primary corporate Font, they also use other typefaces for marketing materials and products. Some of Apple's font history can be seen in sources like a business card from 1979 and the abandoned use of Helvetica.
4.Can You Use Fonts In Imessage?
Ans: By default, Apple does not allow changing fonts in iMessage, but third-party apps like Color Text Bubbles can be downloaded. However, these apps use a workaround by sending an image that resembles a colored message bubble or customized Font.
5.What Font Does iPhone Use For Text Messages?
Ans: iPhones use the San Francisco font for text messages, which is the default for the iPhone interface. The iPhone 4 and later models use a revised version of Helvetica called "Helvetica Neue," The iOS 11 update features a revamped font for the interface. The San Francisco font is a popular choice for professional printing and is available in various weights and widths.