Designers know the struggle of finding the perfect font for their project. It can be time-consuming and frustrating, especially when you must go through hundreds of fonts to find the right one.
But with Font Finder for Photoshop, you can streamline your design process and find the perfect font quickly and easily. Here we will tell you everything you need to know about using Font Finder for Photoshop, from downloading the plugin to identifying a font using Adobe Photoshop tool or Google Fonts.
We will also guide you on how to purchase a font using My Fonts and understand typography in design. So, keep reading to save time on your next design project and make it look professional.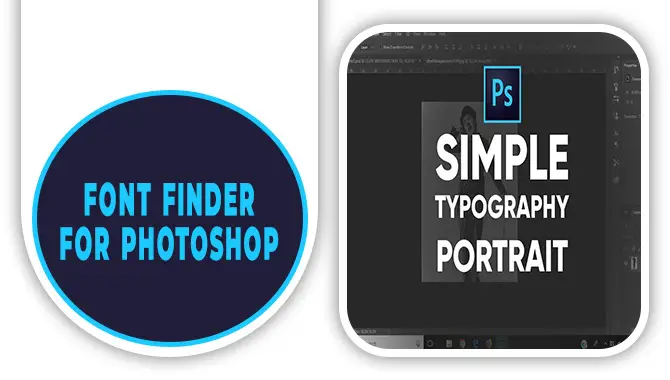 How To Streamline Your Design Process With Font Finder For Photoshop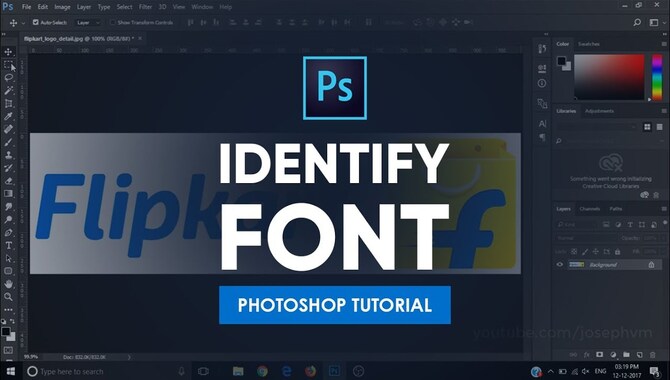 If you want to streamline your design process without compromising quality, look no further than Font Finder for Photoshop. This powerful plugin allows you to find the best font for your project by searching a vast library using various filters such as keywords and style.
Additionally, it helps you compare fonts side-by-side in real time effortlessly. Discover how to use Font Finder for Adobe Photoshop and take your graphics to the next level.
1. Using Font Finder For Photoshop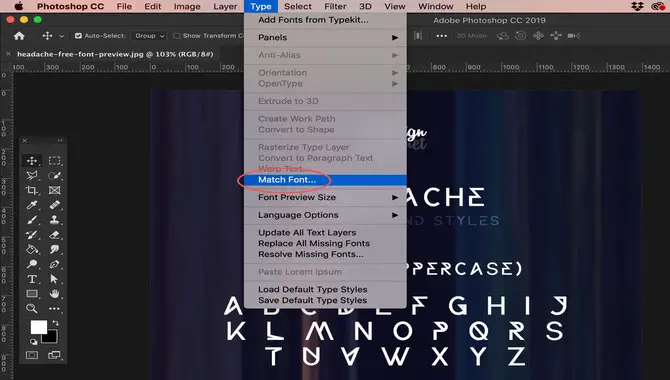 Streamline your font selection process with Font Finder for Adobe Photoshop. The plugin suggests matches based on your input text and allows you to filter results by style, weight, and language support. Preview fonts in real-time and select the best option for your design project.
Create stunning designs with ease using Font Finder's streamlined process. Download the Photoshop plugin today and elevate your graphic design game.
2. Downloading Font Finder Plugin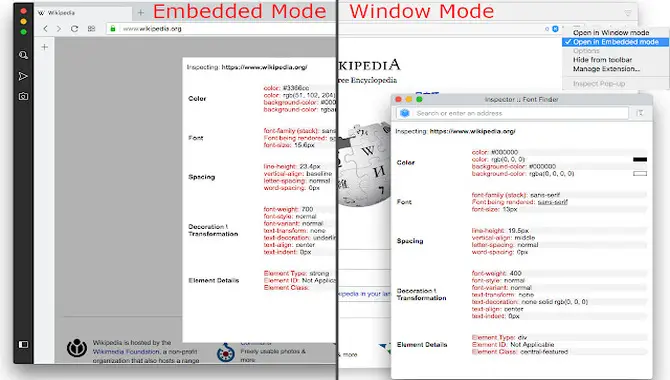 To streamline your graphic design workflow in Adobe Photoshop without wasting time browsing through countless fonts manually, you'll want to download and install the Font Finder plugin.
After installation, locate Font Finder within the Photoshop toolbar to easily search and preview fonts based on style or language support criteria. Increase productivity in your design projects by leveraging this tool.
3. Identifying A Font Using The Adobe Photoshop Tool
Efficient graphic design requires identifying the ideal font. Thanks to Adobe Photoshop's user-friendly Font Finder plugin, you can save time by not having to scour through endless options manually. Instead, simply upload an image and let Font Finder do its job.
The comprehensive database provides a list of potential matches for the selected text. Then compare these fonts to select the perfect one for your design project.
4. Googling A Font Using Google Fonts
Using the Font Finder plugin for Adobe Photoshop, designers can easily search for fonts based on style, weight or popularity to narrow their options. The plugin also allows users to save and organize their favourite fonts for future use. This feature can be particularly handy for a specific typeface to match with branding or graphics.
5. Purchasing A Font Using Myfonts
Easily purchase your preferred font family with MyFonts integrated into Font Finder for Photoshop. Designed to improve the workflow of graphic designers, this tool lets you search by name, style or even by uploading an image to match thousands of available fonts. Get a preview of the matched font before purchasing and save ample time.
6. Changing Fonts In Adobe Photoshop
With the help of Font Finder, changing fonts in Adobe Photoshop becomes a breeze. Designers can now browse an extensive list of fonts, preview how each font would look on their design without leaving Adobe Photoshop using the Rectangular Marquee font Tool, and even upload an image to find similar fonts using Google Fonts or What The Font.
The Font Finder toolbar also allows users to identify a font by simply selecting a piece of text on their design. This free Photoshop plugin allows graphic designers to work more efficiently without compromising quality.
7. Understanding Typography In Design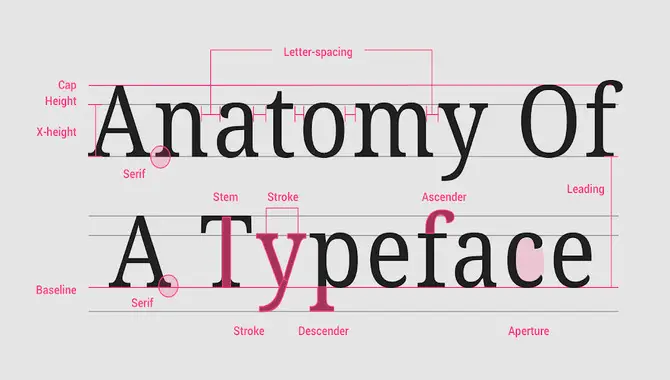 Regarding graphic design, typography is crucial in creating a visually stunning and aesthetically pleasing layout. It involves arranging text to make it easy to read while also conveying the message effectively.
With Font Finder for Photoshop, you can streamline this process by quickly browsing through thousands of font options at your fingertips. Whether identifying an unknown font or finding the perfect match for your designs, this plugin has got you covered. So experiment with different typefaces using this convenient toolbar in Adobe Photoshop.
Conclusion
Font Finder for Photoshop is a game-changer for designers who want to streamline their design process. With Font Finder, you can easily identify and download fonts without wasting time searching multiple resources.
You can also easily change fonts in Adobe Photoshop and better understand typography in design. By using this plugin, you can save valuable time and improve your workflow.
By saving time and reducing the hassle of manually searching for fonts, Font Finder empowers designers to focus on what they do best – creating beautiful designs. If you're a designer looking to streamline your workflow, try Font Finder with Photoshop and see how it can elevate your design game.
Frequently Asked Questions
1.Does Photoshop Have A Font Finder?
Ans: Absolutely! Photoshop has a helpful font finder that lets you search for fonts based on different criteria, such as style, category, and language. This feature can save time and make your design process more efficient.
2.Is There A Way To Identify A Font From An Image?
Ans: Identifying a font from an image is possible through various tools like Photoshop's Font Finder, WhatTheFont, Identifont, and FontSquirrel. This process helps maintain brand consistency and streamlines design work.
3.How Do I Identify A Font?
Ans: To identify a font, use online tools like What The Font or Identi font, check the font name in file information or downloaded websites, compare letters to a reference alphabet, and utilize font management tools like Font Explorer X.
4.How Do I Identify A Font In Adobe?
Ans: To identify a font in Adobe, access the Type menu and choose "Find Font." This will display all fonts used in the document. Click on the desired font and select "Info" for more details. Additionally, online tools such as What The Font or Font Squirrel can also be helpful in identifying fonts.
5.Which Font Is Best For Photoshop?
Ans: Choosing the "best" font for Photoshop depends on the project's tone and style. Helvetica, Futura, and Garamond are popular options for graphic design. Ensure that the chosen font is legible and complements the overall design.