A custom font website uses original typography to improve branding and create a distinctive user experience. Custom fonts can be designed by graphic artists or purchased from font foundries, but verifying their compatibility with all devices is essential to avoid any issues.
Your website represents your brand and is often the first impression potential customers have of your business. It's important to make it stand out and be memorable. One way to do this is through custom font website design. Custom fonts can add a unique and professional touch to your website, setting it apart.
We'll explain custom font websites, why they're important, and how you can use them to elevate your brand. Whether you're a designer or looking to improve your website's aesthetic appeal, this blog has everything you need to know about custom font websites.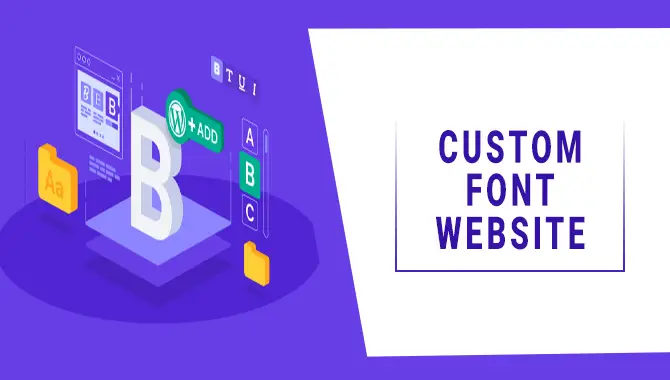 How To Use Designer For Custom Font Website Design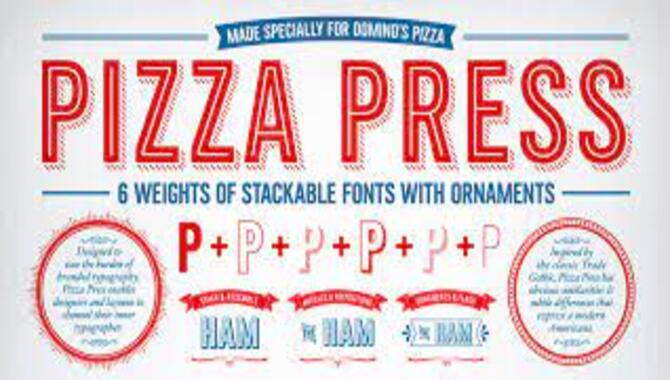 Collaborating with an experienced designer to create a custom font website is essential. It's crucial to assess your brand's personality and message before selecting a font. Typography can help create visual intrigue and hierarchy on your site. While using a custom font, ensure it's readable on all devices. Maintaining brand identity requires consistent usage of the chosen custom fonts throughout the website.
If you're looking to use a designer for your custom font website, there are a few things you should consider. First, ensure the designer has experience with typography and understands how to create fonts compatible with all devices.
Second, provide them with clear guidelines on your brand's personality and aesthetic, so they can create a font that aligns with your brand. Finally, communicate openly with the designer throughout the process to ensure you get the best possible results.
Importance Of Custom Fonts For Websites
Custom fonts are important for websites as they can make your brand stand out and be easily recognizable. Using unique fonts that align with your brand's personality and message can create a memorable experience for your audience and help establish brand identity.
Custom fonts also differentiate your website from competitors and add a professional touch to your design. Overall, custom fonts play a crucial role in elevating the aesthetic appeal of your website and maintaining consistent branding.
Choosing the perfect typography for your website can enhance branding by making it unique and memorable. Selecting a custom font that aligns with your brand's personality and message is crucial for better engagement. Compatibility across all devices and legibility are essential attributes of any custom font that one must consider while designing their website layout.
Google Fonts And Their Use In CSS
Google Fonts is a popular resource for web designers to access a wide range of free and open-source fonts. You can easily incorporate custom fonts into your design by linking to Google Fonts in your website's CSS without hosting them yourself. Google Fonts offers over 1000 fonts optimized for the web and can be easily integrated with your existing CSS code. This allows for greater flexibility and creativity in designing the typography of your website.
How To Download Custom Fonts For Websites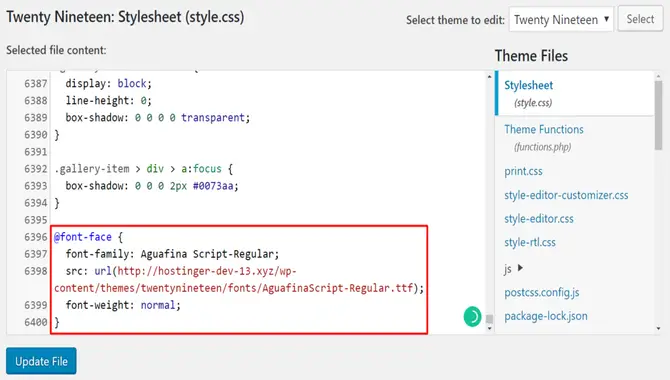 Downloading custom fonts for websites is a simple process. You can find them on Font Squirrel, Typekit or MyFonts. Once you've found a font that suits your needs, download the font file and add it to your website's CSS. Alternatively, you can use a font hosting services like Google Fonts or Adobe Fonts to integrate custom fonts into your website without downloading the font files.
Custom font downloads for websites are available from various sites offering free and paid options. Before downloading a custom font, review its licensing requirements carefully. Once downloaded, you can upload it to your server or use a third-party service like Google Fonts. To incorporate the new typeface into your site's content, update the CSS file or HTML code accordingly. Including unique fonts is an effective way to distinguish your online presence.
How To Add Custom Fonts To HTML And CSS
Adding custom fonts is crucial to ensure that your website stands out with unique typography. When incorporating custom fonts into your site's HTML and CSS, consider selecting the right font file format, like TrueType (.ttf) or OpenType (.otf), hosting them on your server or via services like Google Fonts. Finally, don't forget to add the relevant code to your CSS file or HTML code.
What Are The Benefits Of Using Custom Fonts?
Using custom fonts on your website can provide several benefits. Firstly, it can make your website stand out and create a unique identity. It can also enhance your content's readability and improve your website's overall aesthetic appeal. Additionally, custom fonts can help to reinforce your brand image and message. Overall, incorporating custom fonts effectively differentiates you from competitors and creates a lasting impression on visitors.
Incorporating custom fonts into your website can enhance brand identity, readability, and user experience. They can also evoke emotions that align with your brand's values and showcase creativity. Choosing the right font can improve the overall aesthetic of your website.
How To Add Custom Fonts In Popular CMS Tools
Adding custom fonts to popular CMS tools like WordPress, Joomla, or Drupal can be done easily by installing a font plugin or module. Alternatively, you can manually add the font files to your server and update the CSS or HTML code accordingly. It's important to ensure that the font files are compatible with the CMS and follow their guidelines for adding custom fonts.
WordPress, Drupal, Joomla, Etc.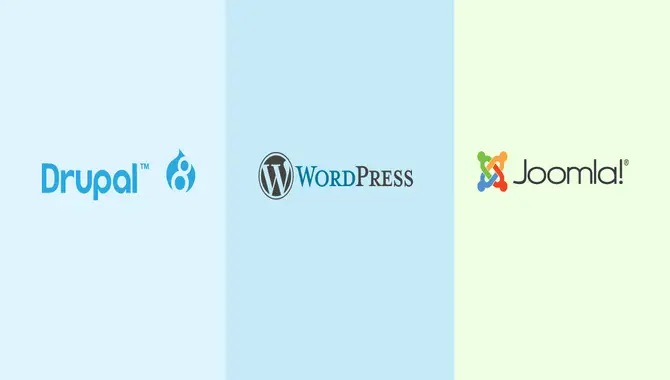 Many options are available to incorporate custom fonts into your website via CMS tools like WordPress, Drupal, and Joomla. Plugins or modules offered by CMS vendors may be used to add custom fonts; alternatively, they may be added manually through the theme stylesheet or by uploading font files to the server. When choosing a font for your site, make sure it is legible and complements the page's design and content.
Pagecloud, Squarespace, Wix, Weebly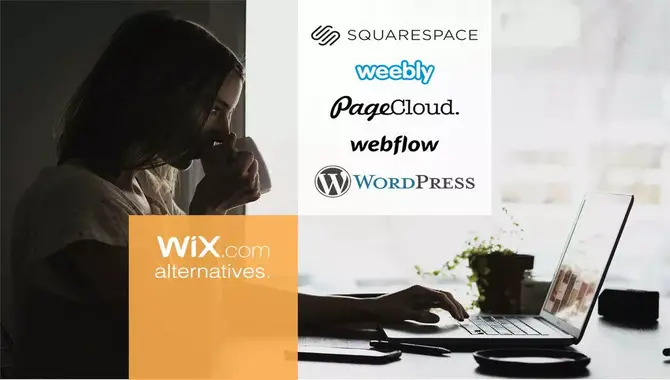 To enhance your website's uniqueness and brand identity, adding custom fonts is necessary. Platforms like Pagecloud, Squarespace, Wix, and Weebly offer features to upload TTF, OTF and other font file formats easily. Google Fonts provide free font families that can be added using CSS or by including a URL in the HTML file.
Web Open Font Format (WOFF), Web Open Font Format 2 (WOFF2), and TrueType Font (TTF) are some of the popular font formats compatible with modern-day web browsers. Adding custom fonts can improve typography and create an impression of professionalism in email newsletters.
Tips And Tricks For Using Custom Fonts
For an impactful custom font website design, keep these expert tips in mind. Choosing a font that resonates with your brand's personality and tone is key to achieving the desired effect. You must also ensure the legibility of your chosen font through rigorous testing across different devices and browsers. Combining custom fonts with other typography elements can help achieve coherence in design while promoting readability.
Conclusion
Incorporating custom fonts on your website can enhance your brand identity, but it's crucial to ensure proper licensing and compatibility for a better user experience. Convert TTF fonts to WOFF or WOFF2 formats and apply custom fonts to the <link> tag or @font-face rule in CSS.
Ultimately, custom font website designs can elevate your brand and give it a unique edge over competitors. It creates a professional look and feels that conveys elegance, sophistication, and style. The right custom font selection can enhance the overall user experience on your website and improve readability while creating an emotional connection with your audience. If you want to take your brand to the next level, consider using custom fonts in your website design.
Frequently Asked Questions:
1.How Do You Add Custom Fonts To A Website?
Ans. To add custom fonts to your website, use web-safe fonts or upload custom fonts using @font-face in CSS. Convert font files to different formats for browser compatibility. Consider using a font hosting service for easy integration and faster loading times, but license the fonts to avoid copyright issues properly.
2.Can I Choose Any Font For My Website?
Ans. Choosing a font for your website is possible, but you must ensure you have the necessary licensing rights. Test the compatibility of the font with various devices and browsers before finalizing. Custom fonts can make your brand unique, but prioritize readability for a better user experience.
3.Can I Use TTF On The Web?
Ans. Yes, TTF fonts can be used on the web, but converting them to WOFF or WOFF2 formats is best for optimal compatibility and faster loading. Adding CSS code may also be necessary. Be sure to review font licensing before use.
4.How Do You Add A Font Style In HTML?
Ans. To incorporate a font style in HTML, use the <link> tag to connect to a stylesheet with your desired font or the @font-face rule in CSS to apply custom fonts. Then, specify the font-family property in HTML. Ensure correct licensing and permissions before implementing custom fonts on your website.
5.What Is The Best Way To Make My Fonts Available For Download?
Ans. To make your fonts available for download, utilize web font services like Google or Adobe Fonts. You can also create a custom font kit for users to download from your website, but be sure you have the legal rights to distribute the font. It's crucial to provide clear instructions for installation on various operating systems.