The poster is the first thing that comes to mind when considering a movie. A movie poster does not only inform you about the motion picture but, in most cases, gives you an emotional feeling about the movie.
Font plays a critical role in arousing that emotion. It can be challenging to decide what typeface to use, what size, or even the spacing between them. When crafting the perfect movie poster, the font is as essential as the graphics and images.
It grabs the audience's attention and gives them a first impression of the movie. But with so many fonts, choosing the right one that accurately portrays your movie's theme and style can be overwhelming. We will provide a compact description of the movie poster font so you can make an informed decision.
We will also answer vital questions, like why certain fonts are used, the software you need to create the perfect font, and general rules to follow when selecting a font. Additionally, we will also help you avoid common mistakes that are made in movie poster design.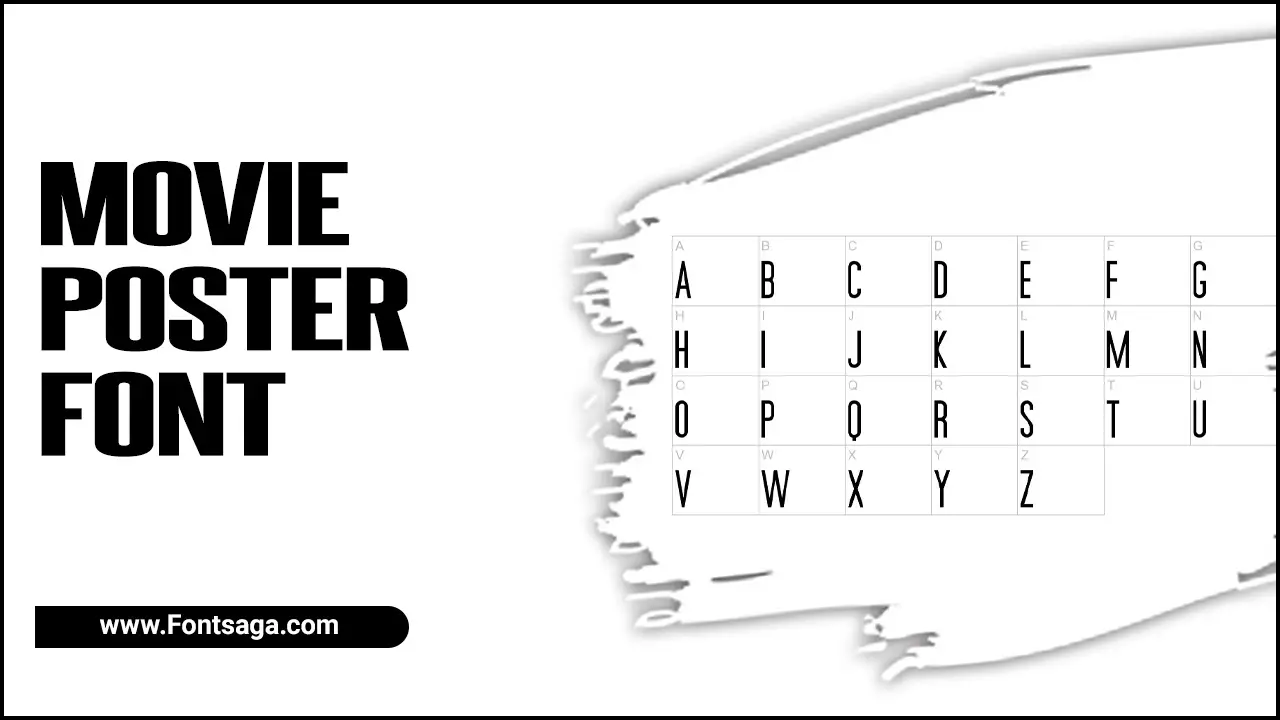 A Compact Description In Movie Poster Font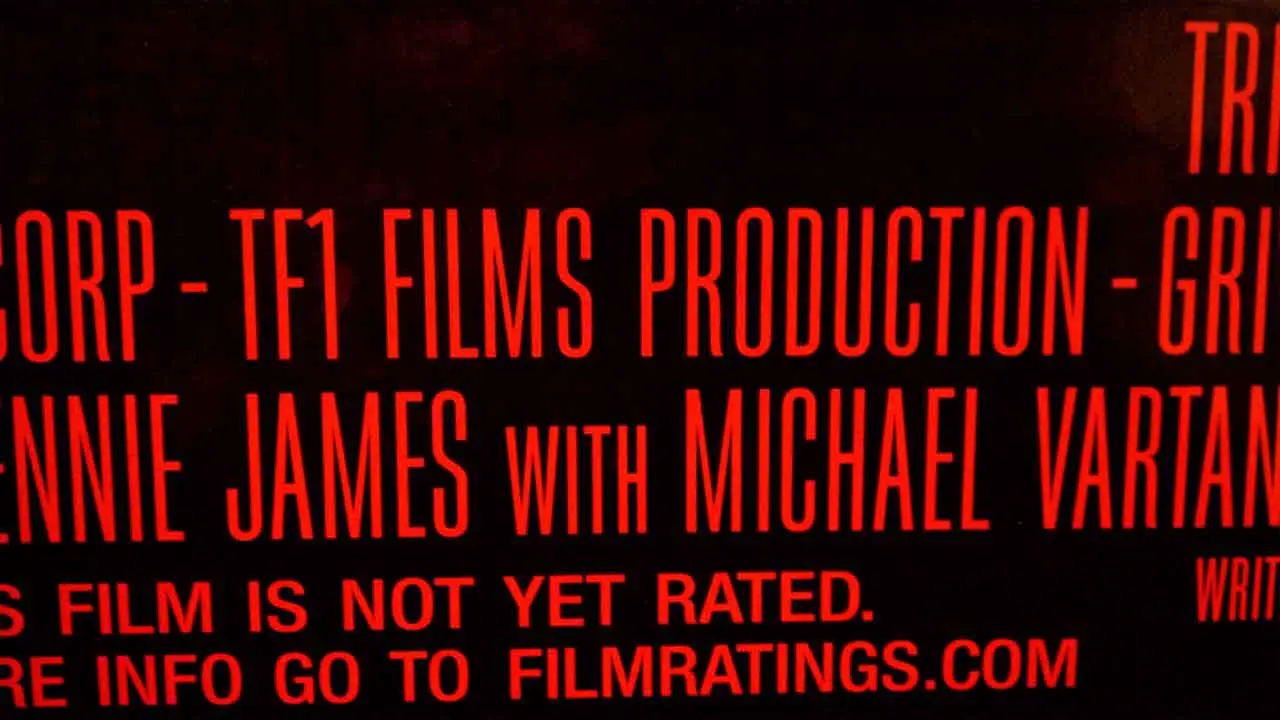 Choosing the right font for a movie poster can be daunting, but it's essential to creating the perfect look and feel that accurately represents the film. Using a legible font that matches the image's tone is important. Movie Credit is a simple, versatile font for entertainment projects like posters.
Faktor is another popular all-caps typeface perfect for movie posters, logos, and marketing graphics. Also, the Movie Poster Font Family offers eight styles for personal use and over 10,000 commercial fonts available for download.
It is important to remember that typography should last in the movie poster design process because it should not compete with the image for attention. A compact description in the movie poster font is that it should be simple, easy to read, and match the overall tone of the image. A good movie poster font can enhance the image and bring your movie poster to life.
Choose A Large, Legible Font
When creating a movie poster font, the first step is to choose a large, legible font. These can include serif, sans-serif, or cursive fonts. The next step is to consider the overall style of the movie poster. Is it modern, sleek, traditional, old-fashioned, or somewhere in between? A movie poster font should reflect the overall feel of the design.
Another consideration is readability. Movie posters can be small and difficult to see on a wall or screen, so a font that is easy to read is necessary. Some fonts are designed specifically for movie posters, but you can choose a font that looks great in any context.
Finally, consider the license you want for your movie poster font. Some fonts are available under Creative Commons licensing, allowing users to use them for personal or commercial projects without needing permission or paying fees. Choose a license that suits your needs and helps you avoid any legal issues.
Consider The Feel Of The Font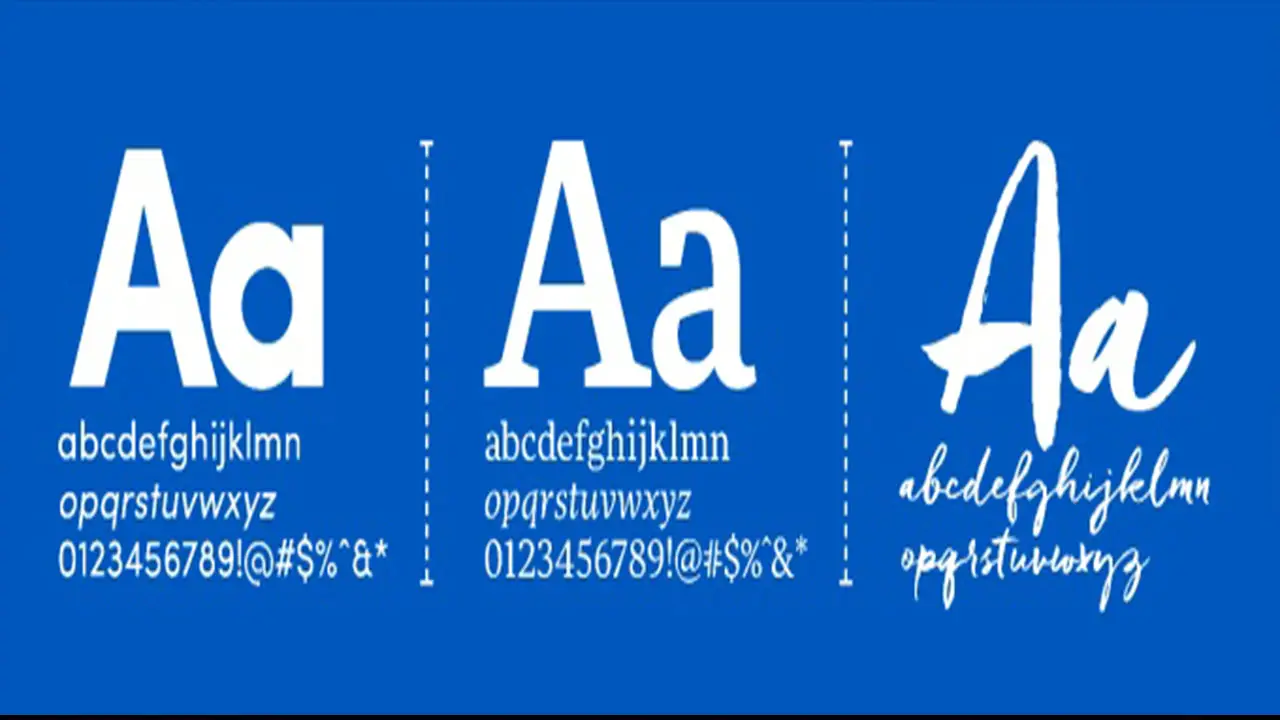 Consider the feel of the font you choose when creating a movie poster. A bold, striking font can help create a striking and memorable image, while a more subdued one can be more subtle and mysterious. A contemporary or retro font can add a sense of style to your work, while one that is modern or classic can set a tone for the film.
Pay attention to the spacing between letters and words as well as the overall weight of the font. A heavy or light font can convey different feelings and emotions to viewers. Whether you use a traditional or modern font, consider how it will fit into the overall feel of your movie poster artwork. Choosing a font that fits your vision and inspires you makes an awesome movie poster.
Consider The Genre Of The Film
Before choosing a font for your film poster, consider the genre of the film. For example, if you're creating a poster for a science fiction or horror film, use more dramatic fonts with lots of text. On the other hand, if you're creating a poster for a comedy or romance film, you may want to choose a simpler, more subtle font.
Another factor to consider is the theme or mood of the film. If you're creating a poster for a dark and mysterious thriller, choose a font with serious overtones and symbols that suggest mystery and danger.
Finally, think about how excited you are about the movie and its plot. If you're extremely excited about it and can't wait to see it in theatres, use all capital letters and exclamation points everywhere! But if you're not quite as enthusiastic, consider using a more subdued font. It will still look great on your movie poster but won't make you go crazy with excitement every time you see it.
Look At The Genre Trends In Movies
Like many other media, movies have also undergone a lot of changes in terms of their content, style, and production. Over the years, the movie industry has seen numerous trends come and go. One of these trends is the changing focus of movies. There have been films that have been highly focused on storytelling, and there have also been films that have focused on specific genres such as action, horror, or drama.
These genre shifts in movies are natural and help to keep things interesting for moviegoers. Overall, it's important to pay attention to movie trends and see what's out there to keep you entertained. It's also a good idea to watch what people are saying about them so you can make informed decisions about what you're watching.
Look For A Font With A Lot Of Variety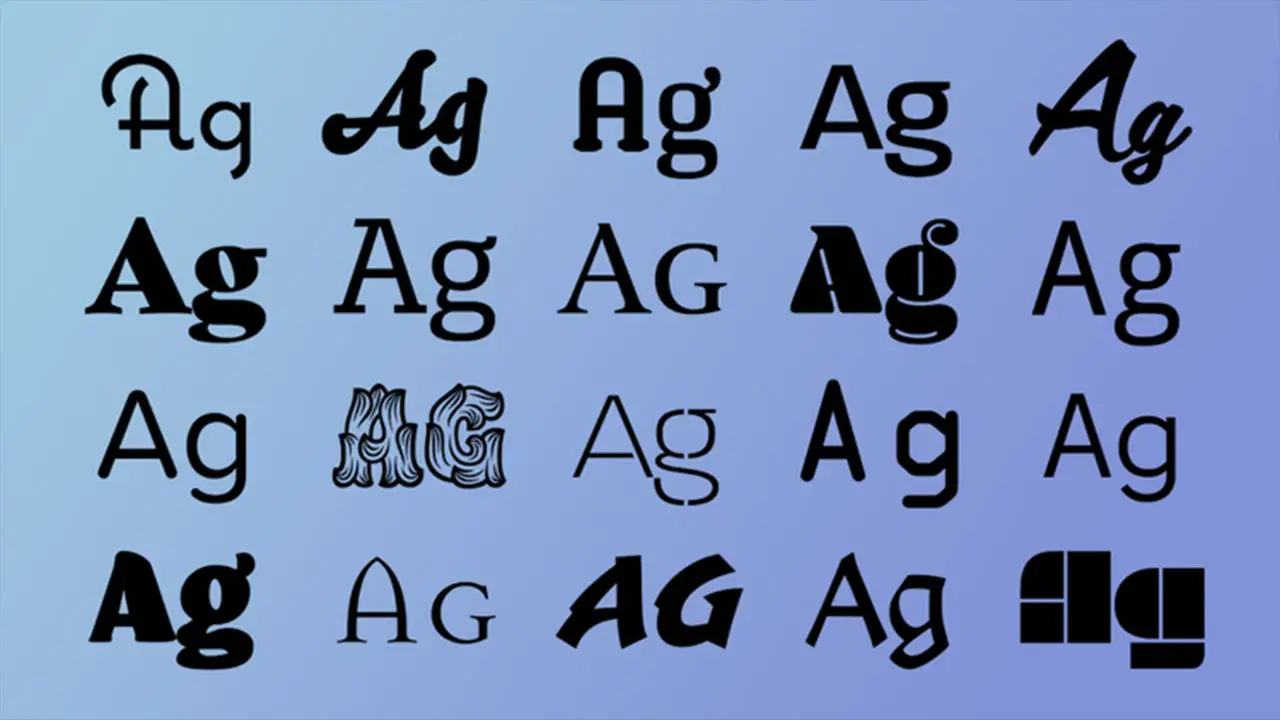 .A great movie poster font should provide various options and stylistic choices, from the look and feel of the letterforms to the spacing and kerning. This will allow you to create a unique and eye-catching design that stands out.
A font with a lot of variety will also help you create a more dynamic design by including various stylistic options, such as swashes, ligatures, alternates, and fractions. These can add variation to your design and make it stand out.
We recommend trying fonts like Roboto Slab or Gotham if you want a font for movie posters. They have a modern test range of stylistic options you can use in various designs.
Consider Readability
The readability of a movie poster font is a metric that helps determine how easy it is to read. Some factors influencing readability include font size, leading (the space between letters), and kerning (the space between letters and curves).
Since this can be difficult to determine, it's best to have a professional review your design. They can ensure your font is readable on various devices and screen sizes. A good movie poster font should also have a clear hierarchy of large and small text, making it easier for readers to navigate your design.
Consider readability when choosing a movie poster font, as it plays an important role in the overall comprehension of your text. Any poor choice could lead to a subpar design with no viewers understanding what's happening in the film. So select the best font for your movie posters and ensure everyone can easily understand what you're promoting.
Test It Out
If you're looking for a way to make your movie posters stand out, consider using a custom font. These fonts are designed specifically for movie posters and can be used to create a more professional-looking design. First, choose a font that looks good and has a professional-looking style.
Look for fonts with numerous ligatures and kerning, which will help improve your movie poster's readability. Once you've chosen a font, you can test it by creating a mockup of your movie poster and using it to print out any postcards or other promotional materials you plan to send out.
A custom movie poster font can help you create a more professional-looking design that stands out. So why not give it a try? Remember to use it responsibly and avoid using it if you have sensitive material or images in your movie poster.
Look At Other Movie Poster Fonts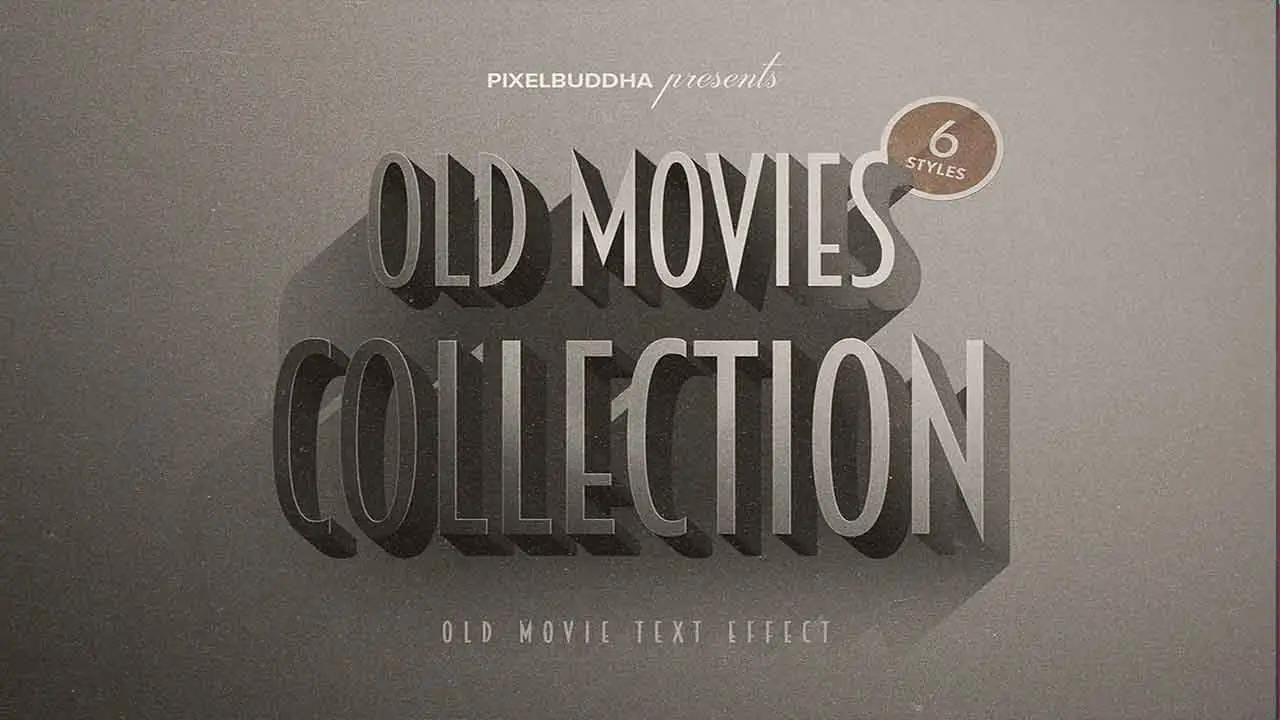 One of the most recognizable movie poster fonts is TITLE (the font used in the iconic posters for Star Wars and The Lord of the Rings). Titled is a modern sans-serif font designed by Michael Everson. It has a rounded, bold, and slightly condensed letterform that lends itself well to headlines and other text with a strong visual emphasis.
The title's strong horizontal lines, moderate contrast, and high x-height also make it ideal for use in movie posters, magazine advertisements, book covers, and other types of graphic design. Look at other movie poster fonts.
There are many great options for those looking to create movie poster-like graphics. From classic serif fonts like Everson to more modern options like Titled, there's a font that will suit your needs.
How Can I Make My Movie Poster Stand Out From The Crowd?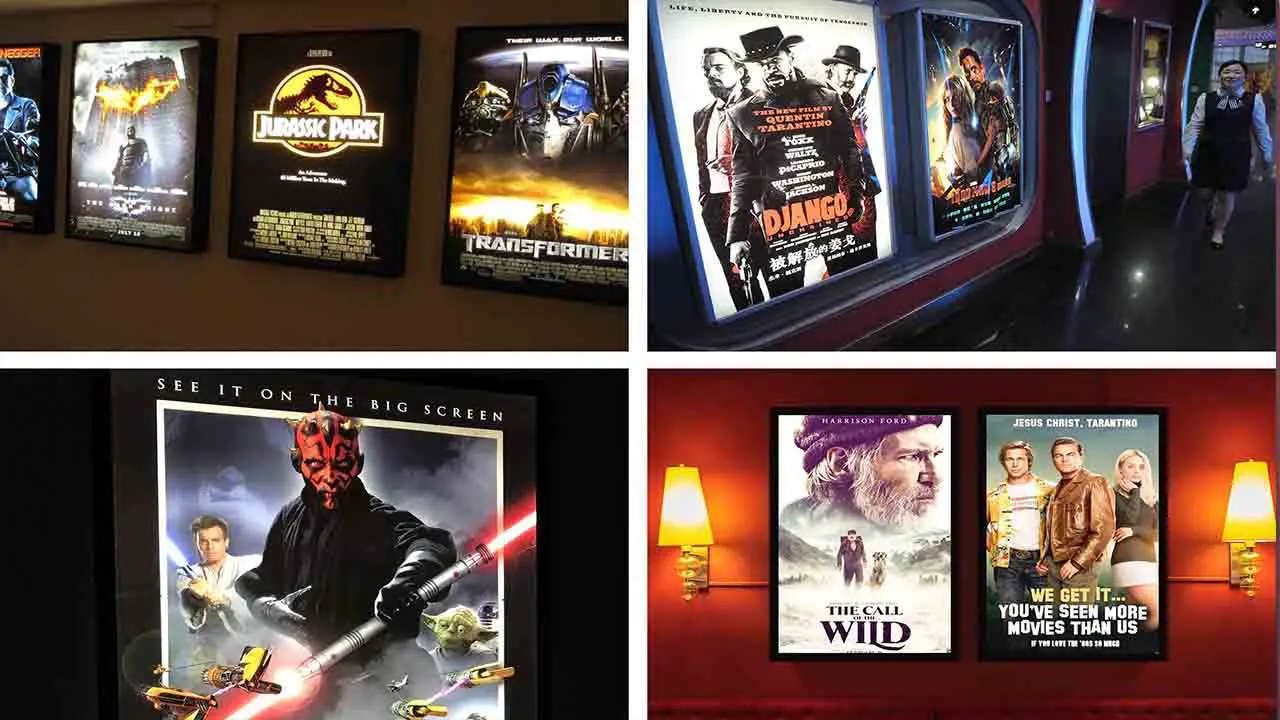 The font used in a movie poster is one of the most important elements to make a film stand out from the crowd. Brainstorming the concept behind the film and determining the overall feel can help you find the perfect font to capture the audience's attention. However, it is essential to follow specific rules and regulations provided by the movie studio or marketing team.
The font should complement the artwork and offer clear, straightforward legibility for maximum impact. A movie poster must capture and entice an audience with a single image and a few words. Taking the time to strengthen your ability to tell a story using only a still image and carefully chosen font can significantly impact the perception of your film's success.
You can also apply the skills developed in movie poster design to other posters to create an engaging and effective design. Following these essential instructions, you can craft the perfect movie poster font and elevate your visual storytelling skills to the next level.
Why Do Movie Posters Use Certain Fonts?
The fonts used in movie posters are essential to marketing a film. A movie poster aims to attract and entice viewers to watch the movie. Fonts play a significant role in this, and designers choose them carefully to capture the tone and style of the movie.
Movie fonts have become so popular that they have influenced modern typography, and classic movie fonts are still relevant today. Faktor is one of the popular movie fonts used for logos, marketing, and branding. It is a geometric sans-serif typeface that looks professional, bold, and confident.
Fonts have become an integral part of cinema and define franchises, making the title instantly recognizable to fans; whether a classic font or a modern one, the font chosen for a movie reflects its style and tone and is essential to crafting the perfect movie poster.
What Software Do You Need To Create A Movie Poster Font?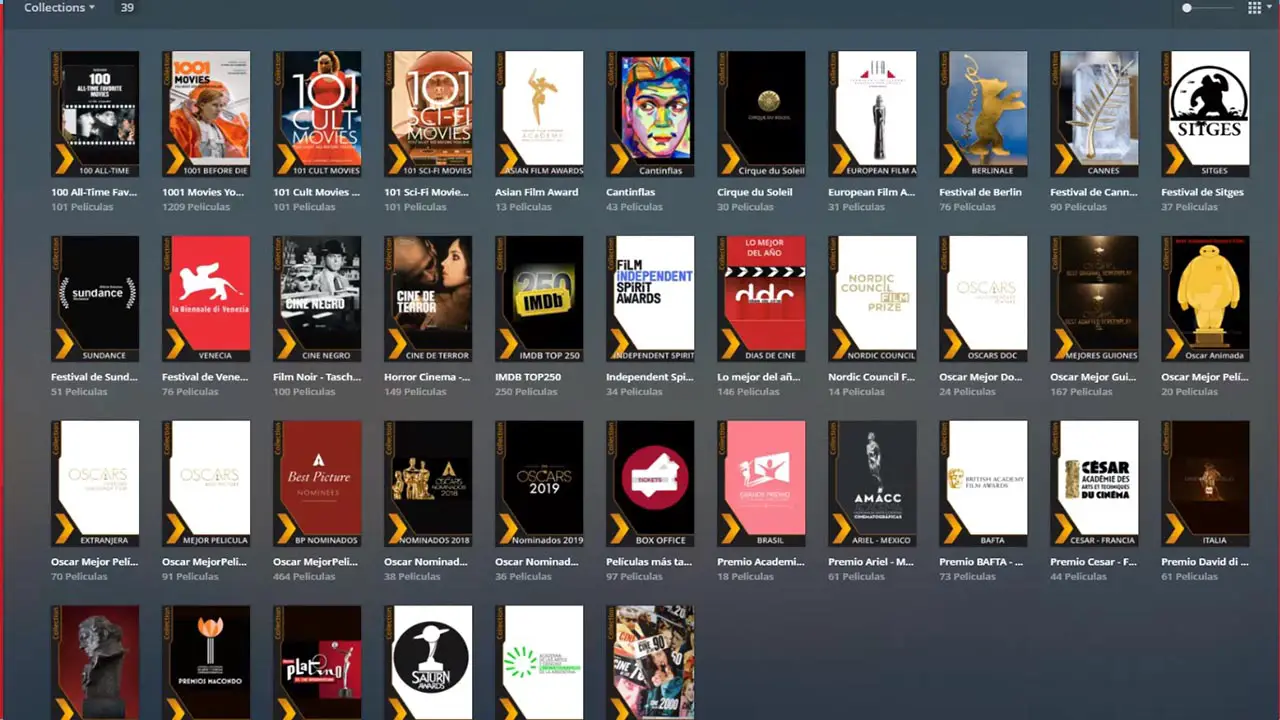 Creating a perfect movie poster font can be challenging, but it's worth it for its impact on the final design. The good news is that many software options are available, including Adobe Photoshop, Illustrator, and InDesign. Faktor, Movie Poster Font Family, and Cambium are some must-have movie poster fonts designers can use.
Tarantino movies often use three fonts; Biodrama, Frizz Quadrate, and ITC Bookman. With over 10,000 commercial fonts available for download, designers have an extensive range of options when creating the perfect movie poster font. So don't be afraid to experiment and find the perfect fit for your design.
Are There Any General Font Size And Spacing Rules In A Movie Poster Design?
Creating the perfect movie poster font requires attention to detail and the right combination of font and image. Faktor font is one popular choice for movie poster design since it's bold, all-caps, and legible. When crafting movie posters, it's important to consider the tagline, credit text, and image and align them properly.
Legibility of text is essential, especially for credit text at the bottom of the poster. Font size and spacing are also key factors in optimizing legibility. Moreover, it's vital to let the image set the tone for the font and choose a font that complements it. Complex fonts with intricate images can make the movie poster less effective.
Therefore, there must be a balance between the font and image used to effectively convey the movie's message. When designing the font for a movie poster, you should keep these guidelines in mind to create an impactful and memorable design.
What Common Mistakes To Avoid When Selecting A Font For My Movie Poster?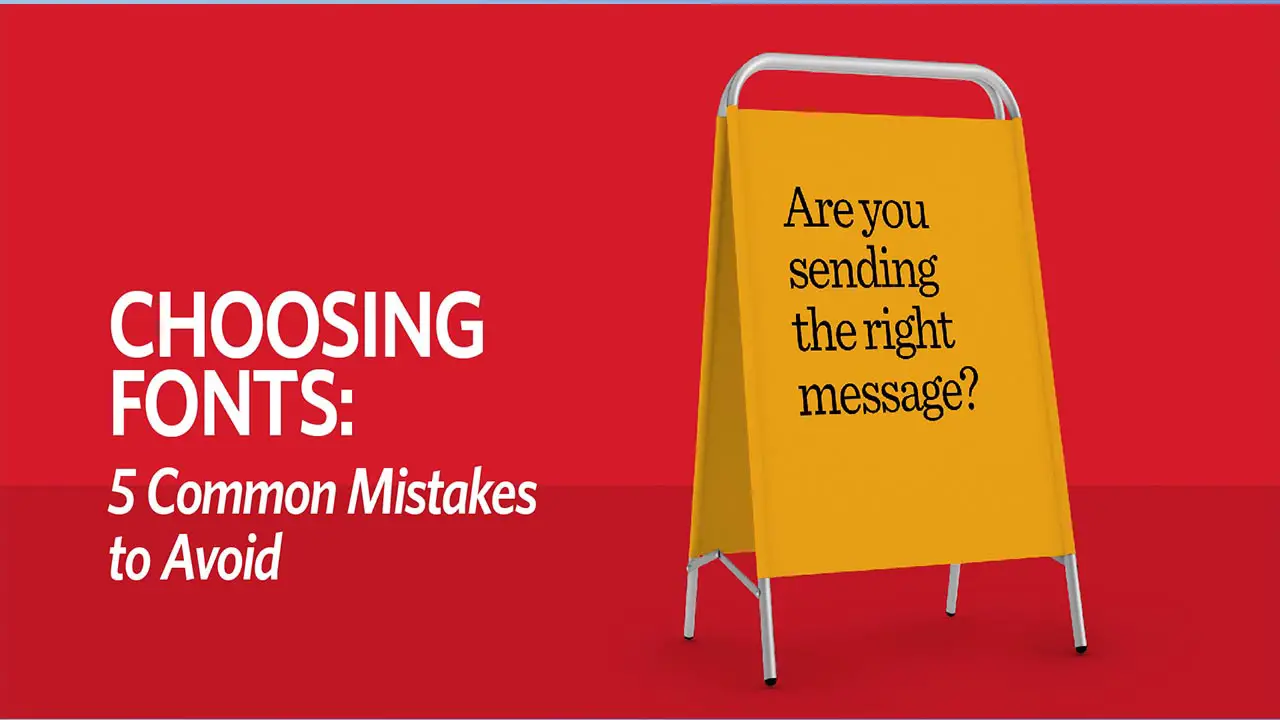 When crafting the perfect movie poster, selecting the right font is crucial. Your font choice can make or break your poster design, and there are a few common mistakes to avoid. First, ensure that your font pairs well with the accompanying image so that neither overpowers the other.
For more elaborate or stylized headlines, consider using a decorative font. Try Okami, a brush-style font for an anime or creative poster design. It's important to note that font designers create movie fonts, not design studios.
Finally, ensure your font is legible, particularly for the credit text. Following these essential instructions and avoiding common mistakes, you can create the perfect movie poster font that truly captures your vision.
Conclusion
A movie poster font is a typeface for creating movie posters and other related graphics. It is designed to fit the shape of a specific film, such as a square, circle, triangle, or letterbox. The movie poster font that you choose plays a crucial role in making an impact on your audience.
It's important to use a font that complements your movie's style and content and stands out. You can achieve this using bold and unique fonts without sacrificing readability. The right software can help you design your perfect movie poster, but remember to follow general font size and spacing rules.
Avoid common mistakes such as using too many fonts, selecting fonts that are difficult to read, and overcrowding the design with unnecessary elements. Following these essential instructions, you can create the perfect movie poster font to leave a lasting impression on your audience.
Frequently Asked Questions:
1.What Font Is Used In Movie Posters?
Ans: Movie posters often use a variety of fonts, but one popular choice for logos and film design is Faktor. Many movie fonts are created by recreating famous film titles and logos. Cartoon-inspired comic fonts and handwritten styles are popular for independent and black comedies.
Classic movie poster fonts from the 1940s featured heavy shadowing and chunky lettering. In recent years, movie poster fonts have evolved to ultra-vivid 3D-style designs.
2.What Font Is A Classic Sci-Fi Movie Poster?
Ans: You can use several fonts for classic sci-fi movie posters, including Exorcist, Sci-Fi Bronze, and Stargaze. Exorcist is often used for supernatural horror movies, while Sci-Fi Bronze has a stretched-out look and is great for sci-fi posters. Stargaze is a retro-futuristic font with a mix of sharp and round corners for old sci-fi movie titles.
3.What Font Do They Use For Movie Poster Credits?
Ans: The font used for movie poster credits must be legible and complementary to the overall design. The Faktor typeface is a popular choice due to its readability in both small and large sizes. Movie Credits Entertainment is another commonly used font for introducing cast members, directors, producers, and film studios. Typography is a crucial aspect of the movie poster design process.
4.How Do You Choose A Good Movie Poster Font?
Ans: When choosing a movie poster font, consider the message and audience you want to reach. Faktor is a widely used typeface in the industry but doesn't limit yourself to this option. Determine which font will suit the design and theme of the movie.
Choose a font that will articulate your ideas and capture the essence of the film. While Faktor is known for creating standout logos and promotional content, it's not the only option for designers.
5.Which Font Should I Use For My Movie Posters?
Ans: Several font options are available for movie poster use, so choosing the right one for your project is important. For classic sci-fi movie posters, Exorcist is often used due to its retro-futuristic design. You can use other fonts, including Stargaze, Sci-Fi Bronze, and Factor.