If you are tired of using the same old fonts in your design projects. Looking to add a touch of elegance and sophistication to your work? Here we will be exploring the world of cursive fonts.
From what exactly is a cursive font to understanding the different styles and their benefits, we've got you covered. We will also share our top picks for the best cursive fonts so that you can take your designs to the next level. Whether you're a graphic designer or just someone who wants to add a little flair to their writing, this blog is for you. So let's dive in and discover the beauty of common cursive fonts together.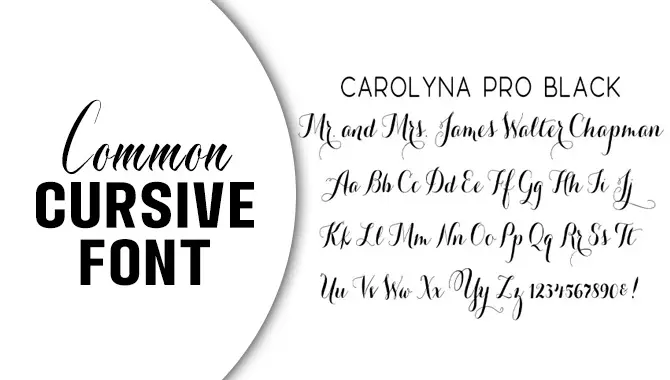 5 Common Cursive Font For Your Project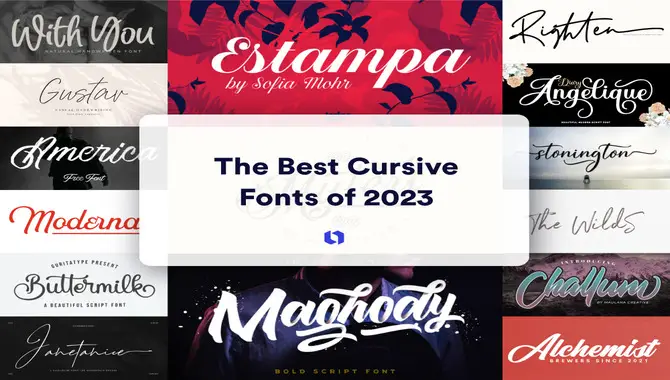 When it comes to design projects, the choice of font is crucial. Opting for a beautiful cursive font can add a touch of elegance and sophistication to any design. Cursive fonts offer a unique typeface that mimics fluid handwriting, giving your project a personal touch. From formal lettering to eye-catching logos, cursive fonts provide many options.
With their graceful swirls, stylish swashes, and delicate flourishes, cursive fonts add a sophisticated vibe to packaging, banners, and headings. Whether designing certificates or creating social media graphics, a well-chosen cursive font can make a difference.
Not only do cursive fonts offer a touch of nostalgia and retro appeal, but they also bring a sense of boldness and creativity to your designs. Explore the world of cursive fonts, download your favorites, and unleash your creative potential. Here we provide the 5 best common cursive font lists.
1. Dancing Script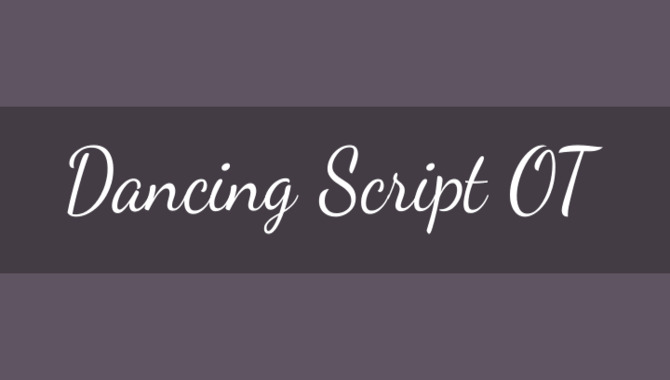 People widely cherish Dancing Script, a cursive font that captures attention with its graceful and flowing design. Inspired by the smooth movements of dancers, this font boasts gentle curves and loops that add an air of elegance to any design.
Whether it's a wedding invitation, a feminine logo, or a sophisticated branding project, Dancing Script allows customization and creative expression. With its multiple weights and styles, this cursive font offers versatility and the perfect touch of flair. People consider Dancing Script as one of the best cursive fonts available.
2. Allura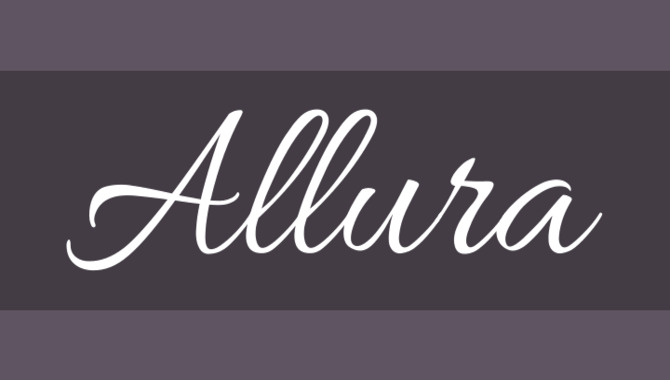 Allura is a beautiful cursive font that adds elegance and flair to any design. It is widely used for invitations, logos, and other creative projects. With its classic feel and slight variations in stroke width, Allura creates a personal touch with its handwritten appearance.
Whether you're looking for a script or cursive font, Allura is the perfect choice. Experience the sophistication of Allura font with its wide range of options, including ligatures, swashes, and alternate characters. Add a touch of elegance to your design projects with Allura.
3. Tangerine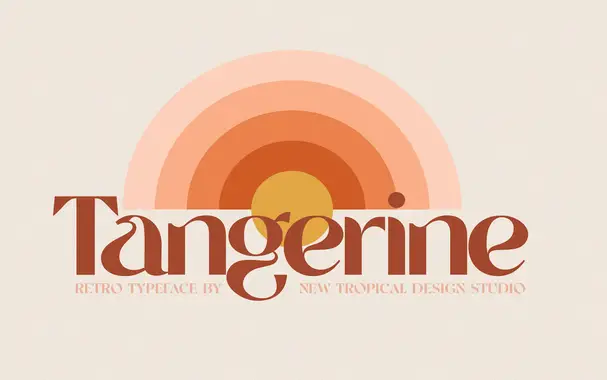 Tangerine, a versatile cursive font, showcases smooth and elegant strokes. You can create unique and creative typography with its various letterforms, including uppercase, lowercase, and swash characters. Adding a touch of sophistication to any project, this font works well for formal and informal designs. It's easily readable and can be downloaded for free from font websites, ensuring accessibility for designers at all levels.
4. Cookie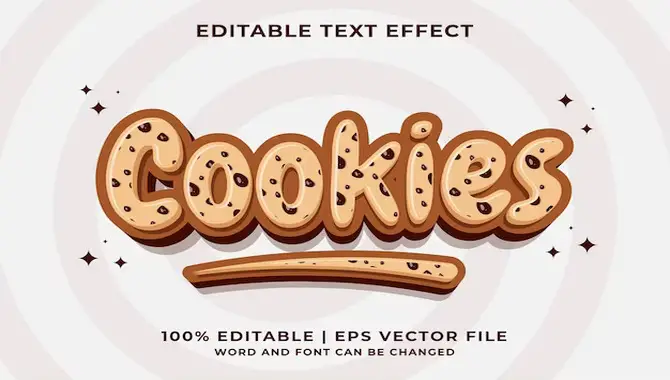 Incorporating the secondary key terms: Download this beautiful cursive font with playful swirls, retro flair, and elegant ligatures. A cookie is the perfect font for personal projects, social media posts, or retro-themed packaging. Its whimsical touch of elegance and alternate characters adds a sophisticated vibe to any design. Add a personal touch to your branding with this great cursive font, available for free download.
5. Herr Von Muellerhoff
Herr Von Muellerhoff, a sophisticated and elegant cursive font, emanates timeless charm. Its long and flowing strokes infuse any design or project with sophistication and a touch of elegance. This popular font is often sought after for formal invitations, high-end branding, and wedding materials. While its legibility may vary, Herr Von Muellerhoff remains a top choice for those striving to evoke a sense of sophistication and elegance.
Conclusion
Choosing a common cursive font can significantly impact your design's overall visual appeal and ambiance. Whether you are designing a logo, invitation, or website, selecting a cursive font that aligns with the tone and personality of your brand or project is crucial.
With many options available, exploring and experimenting with different fonts is essential to discover the one that best meets your requirements. In our blog post "The Best Cursive Fonts," we have carefully curated a collection of top cursive fonts combining aesthetic appeal and versatility. Be sure to check it out now to find the perfect cursive font for your upcoming project.
Frequently Asked Questions
1.What Are The Characteristics Of Cursive Fonts?
Ans: Cursive fonts imitate handwriting with flowing, connected letters. They can be elegant or playful, with slanted or exaggerated letterforms for movement. Popular in designs that require a personal and intimate feel, such as invitations and greeting cards.
2.What Are The Benefits Of Cursive Font?
Ans: Cursive fonts add elegance and sophistication to designs, providing a personalized and unique touch. They are ideal for formal events and vintage-inspired designs, evoking tradition. Additionally, cursive fonts can enhance readability for short paragraphs or headings when used appropriately.
3.What Is A Standard Handwriting Font?
Ans: A common handwriting font is a typeface that imitates the look of handwritten text. Examples of popular ones include "Comic Sans MS," "Lucida Handwriting," and "Brush Script." These fonts are commonly used for informal or playful designs like invitations or personal projects.
4.What Is The Cursive Font?
Ans: Cursive fonts imitate handwritten text with connected and flowing letters. Examples include "Scriptina," "Satisfaction," and "Dancing Script." They are commonly used in invitations, logos, and creative designs. When choosing a cursive font, ensure it is legible and complements the design.
5.What Is The Cursive Font Called?
Ans: The most commonly used cursive fonts are "Script" or "Scriptina," but there are also popular options like "Lobster," "Brush Script," and "Edwardian Script." Cursive fonts imitate handwriting with connected letters and flowing strokes, and different designers or font foundries may have their own names for them