Comic font is a style of font that imitates the lettering found in comic books. It has a bold and playful appearance with exaggerated shapes, perfect for capturing the essence of comic book art.
Comic fonts are commonly used in comics, graphic novels, cartoons, and other visual storytelling mediums. Popular examples include Comic Sans, Blambot, Action Comics, and Kaboom. Here we will be going to discuss and reveal the top 5 comic font name that every designer should have in their toolkit.
From the explosive energy of Boom Comic Font to the boldness of Breaking the Comic, these fonts will bring a whole new level of excitement to your projects. Get ready to take your designs to the next level with these incredible comic fonts.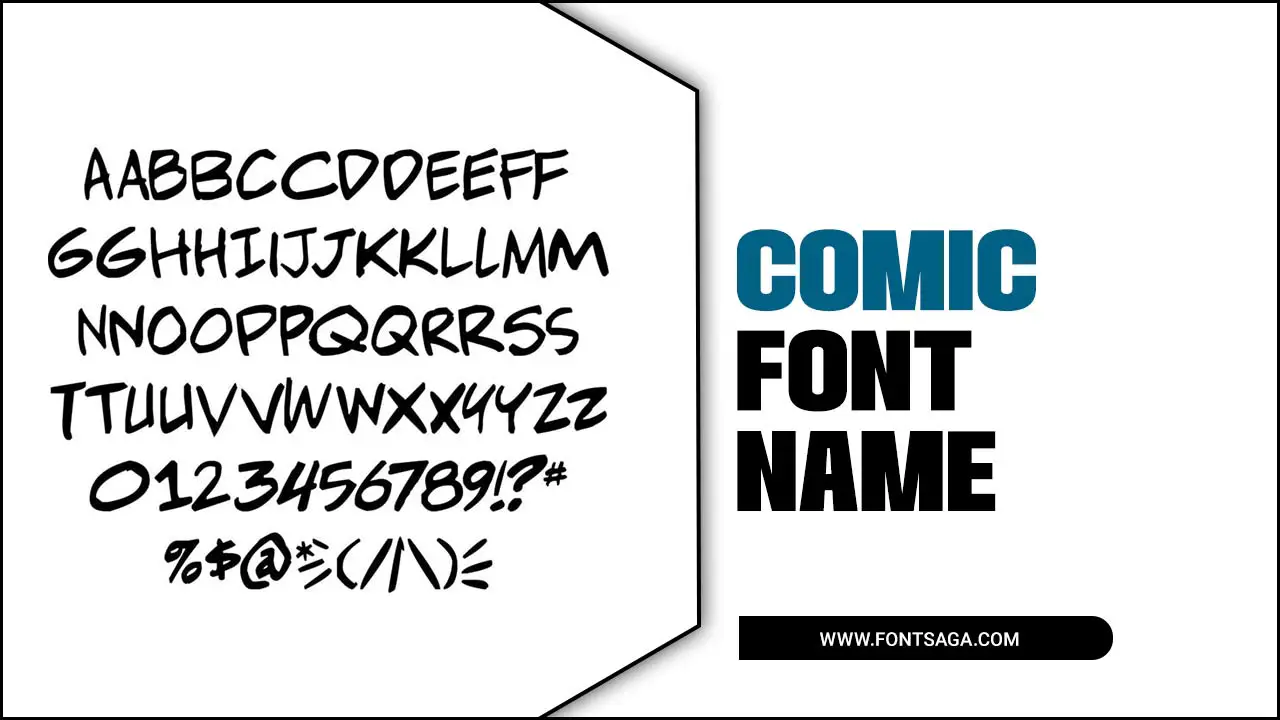 5 Best Comic Font Name For Designers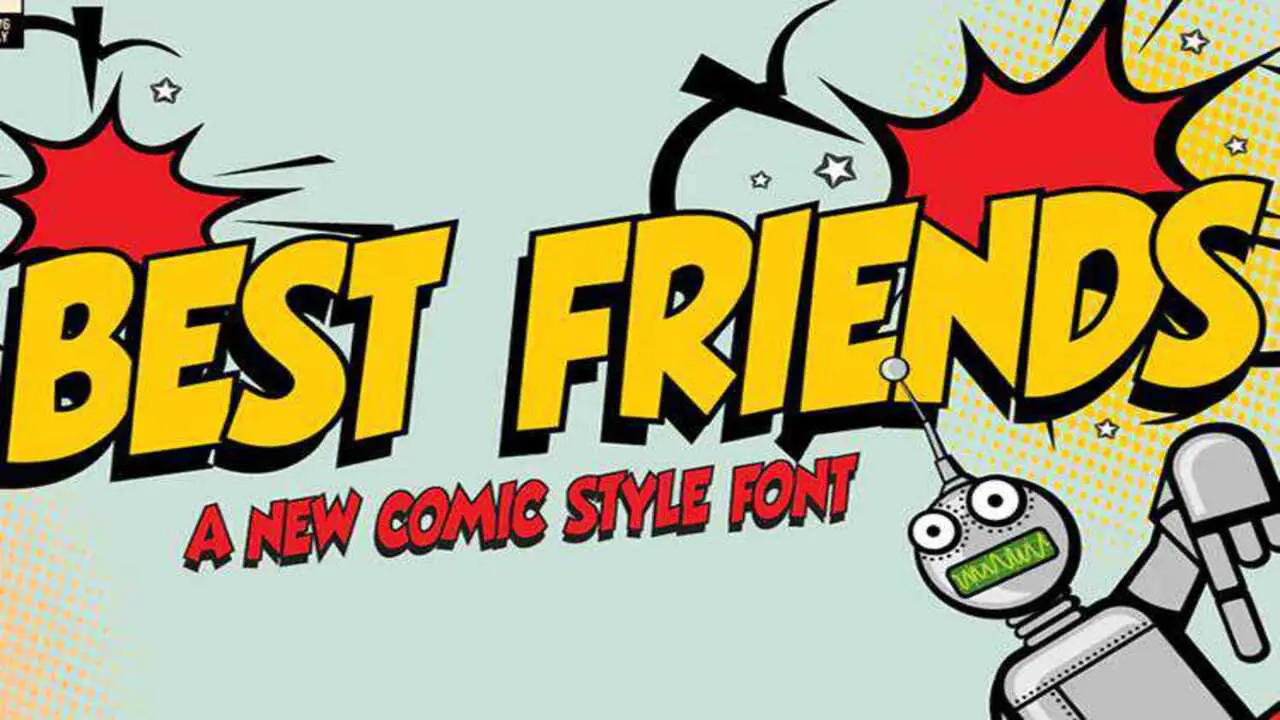 Comic fonts can elevate your design projects with their playful and eye-catching styles. They are perfect for logos, packaging, and typography. Download high-quality comic fonts from platforms like Envato Elements or Google Fonts to explore various variants and create unique designs with a vintage vibe. Here we give you top five comic font name.
1. Boom Comic Font
Boom Comic Font captures the whimsical style of comic book lettering. Its bold lines and exaggerated curves add playfulness to any design. Whether you're creating a logo, comic book page, or social media graphic, Boom Comic Font enhances your design with its unique style. It's accessible for designers of all levels and is a great addition to your font collection.
2. Breaking The Comic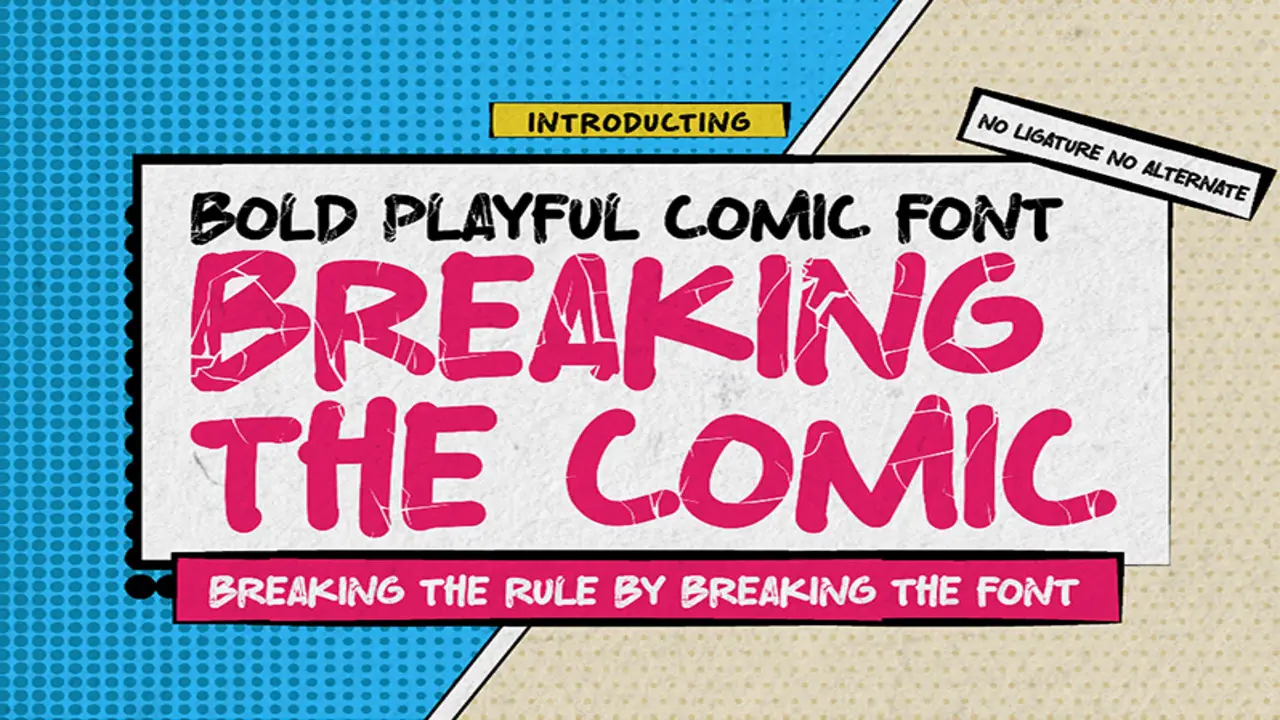 Breaking the Comic Font is a fantastic choice for designers looking to add a playful touch to their projects. With its unique letterforms and broken lines, this font captures the hand-drawn look and brings a sense of excitement and energy to your designs.
Whether you're creating titles, headlines, or logos for comic books, cartoons, or other playful design projects, Breaking the Comic is the perfect font. It's easy to read and highly legible, making it suitable for both digital and print designs. Give your designs a dynamic and fun vibe with Breaking the Comic Font.
3. Badaboom
Bring a whimsical touch to your designs with Badaboom, a playful font that adds a unique charm. Its bold and exaggerated letterforms in a hand-drawn style make it a perfect choice for comic books, posters, and logos. This fun and expressive font instantly grabs attention and brings a sense of fun and excitement to any design project, whether it's a comic strip, packaging, or a graphic novel cover. Get creative with Badaboom and let your imagination run wild.
4. Mangaka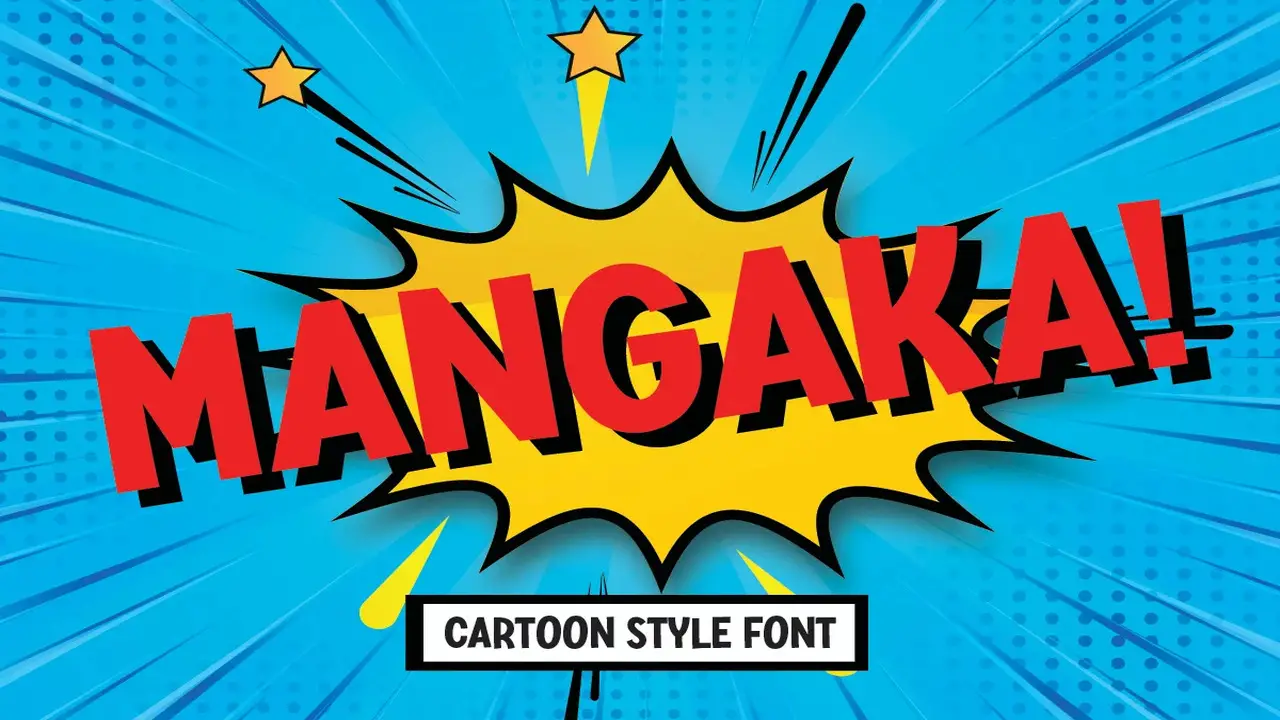 Mangaka is an excellent choice for comic creators and designers looking for a comic font that captures the vibrant and energetic style of Japanese manga. With its bold and exaggerated letterforms, Mangaka adds a playful and dynamic touch to any design project, whether it's a comic book, graphic novel, or children's book.
This unique font offers a wide range of weights and styles, making it versatile for all your typography needs. From comic book titles to speech bubbles and sound effects, Mangaka is the perfect font to bring your comics to life.
5. Mysterio
Mysterio is a unique comic font that brings a vintage vibe to your designs. With bold, thick lines and playful curves, it's the perfect font for creating eye-catching comic book-style designs. Whether you're working on a book cover, banners, or social media graphics, Mysterio is an excellent choice.
Its fun and whimsical appearance adds a touch of nostalgia and charm to any project. Explore its high-quality glyphs and wide range of variants to find the perfect fit for your unique design. Don't miss out on Mysterio, one of the best comic fonts available.
Conclusion
Using comic fonts in your designs can add a playful and fun element that captures attention and enhances the overall aesthetic. The right comic font can bring your design to life and make it more engaging for your audience. After careful consideration and research, we have compiled a list of the top 5 best comic fonts for designers.
These fonts, including Boom Comic Font, Breaking the Comic, Badaboom, Mangaka, and Mysterio, offer unique styles and versatility to suit various design needs. Whether you're creating a comic strip, poster, or website, these fonts will undoubtedly elevate your designs. To explore these fonts further and take your design game to the next level, check the above outline on the best comic font name.
Frequently Asked Questions
1.What Is The Most Popular Comic Font?
Ans: Comic Sans is widely recognized as one of the most popular comic fonts, but there are other contenders like Blambot, Zud Juice, and Action Comics. The popularity of these fonts can vary based on design style and target audience.
2.What Font Do Marvel Comics Use?
Ans: Marvel comics use their own custom font called "Marvel" for their logo and titles. This font is bold, dynamic, and easily recognizable. Other popular comic book fonts include "Comic Sans", "Blambot Casual", and "BadaBoom".
3.What Is The Comic Font In Word?
Ans: In Microsoft Word, you can find the popular comic font Comic Sans MS. Additionally, Word offers other comic fonts like BadaBoom BB, Action Man, and Komika Text. To access these fonts, simply go to the Font menu and select your desired comic font.
4.What Is A Good Comic Font Free?
Ans: Some popular free comic fonts that are easily readable and designed specifically for comic-style designs include Comic Neue, Komika, and Cartoonist Hand. However, be sure to check the licensing restrictions for each font before using them in commercial projects.
5.Which Are The Best Comic Fonts For Your Project?
Ans: When selecting comic fonts for your project, consider popular options like Comic Sans, Blambot, and Bebas Neue Comic. Ensure the font aligns with your design's style and theme. Pay attention to readability, especially for longer texts.