A handwriting font is a typeface that imitates the look of handwritten text. These fonts come in various styles, ranging from neat and cursive to casual and messy. Designers often use handwriting fonts to add a personal or nostalgic feel to their projects.
Some popular examples are "Lobster," "Pacifico," and "Alex Brush." Here we will delve into the world of handwriting fonts. Handwriting fonts not only bring a unique and authentic feel to your work but also help in creating a more engaging and relatable experience for your readers.
From professional branding to creative projects, we have curated a list of the best fonts that mimic the beauty and elegance of handwriting. We uncover expert recommendations for the best font that looks like handwriting and discover how you can enhance your designs with these stunning typefaces.
5 Best Font That Looks Like Handwriting – Choose Your Best One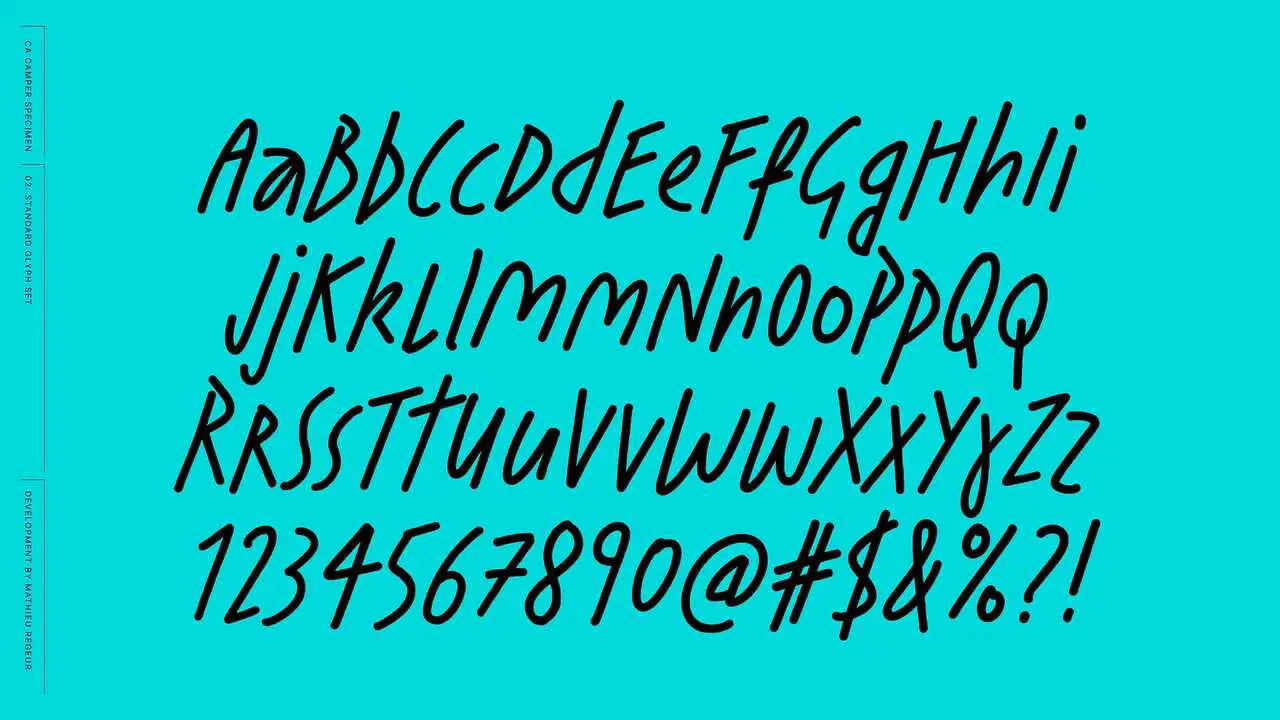 Handwriting fonts offer several advantages in design projects. They add a personal touch, make designs stand out, and inspire creativity. These fonts create an approachable and relatable feel that encourages audience engagement. They can be used for branding, packaging, flyers, and other design projects, allowing for customization and expression of different tones and moods. Handwriting fonts showcase your creativity and leave a lasting impact on your audience. Here we discuss 5 best font that looks like handwriting.
1.Brandon Smith Monoline Font
The Brandon Smith Monoline Font adds a personal touch to your designs with its smooth, flowing lines that mimic handwriting. Use it for logos, branding, packaging, and wedding invitations. With customizable weights and styles, you can find the perfect fit for your design elements. Download this free font to enjoy lowercase characters, ligatures, swashes, and alternates for stunning designs. Embrace the charm of the Brandon Smith Monoline Font and forget about generic fonts.
2.Calorie Script Font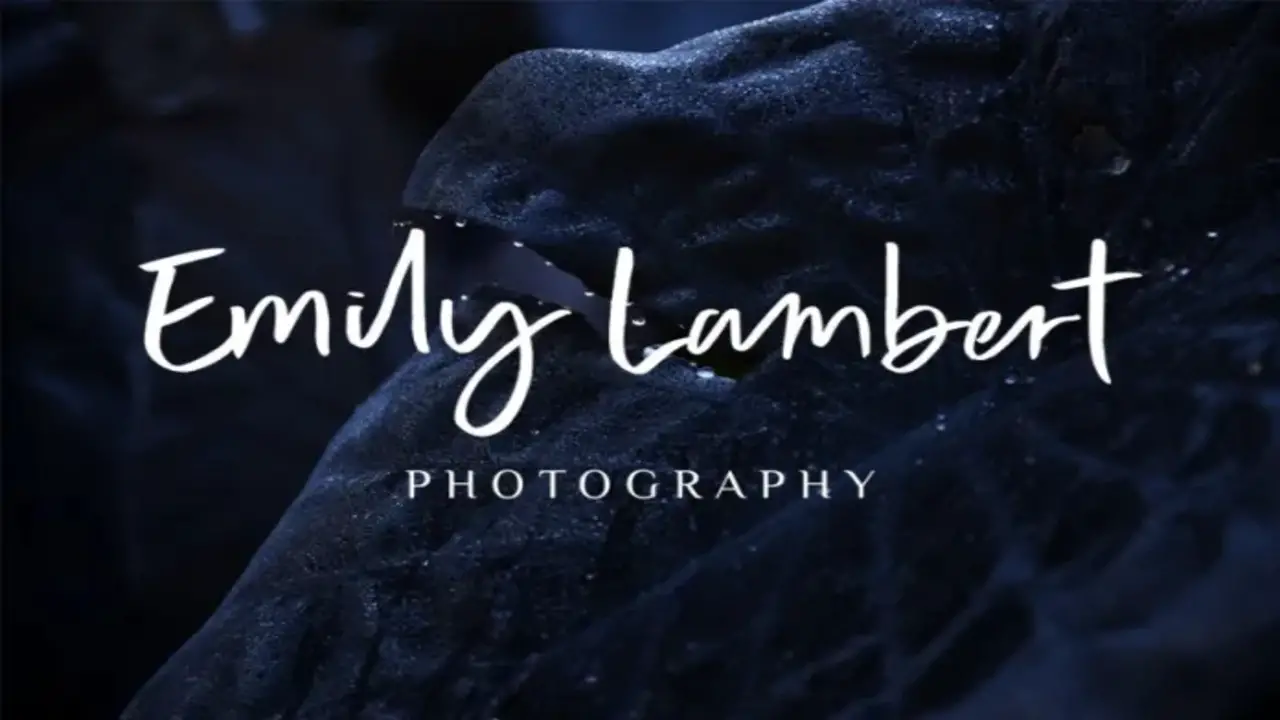 Add elegance and personalization to your design projects with Calorie Script Font. This versatile font features irregular letterforms, varying stroke widths, and lowercase characters that mimic handwriting. Whether it's a logo, packaging, or greeting cards, Calorie Script Font offers readability and style. With alternates, swashes, and ligatures included, you have greater flexibility and creativity in your designs. Download Calorie Script Font for free and add a handwritten touch to your designs.
3.Patrick Hand
Patrick Hand, a font designed by Patrick Wagesreiter, resembles actual handwriting. It has a casual and friendly appearance, perfect for adding a personal touch to your designs. With regular and bold weights, it is versatile for various design purposes like greeting cards, invitations, and personal branding projects.
Its lowercase characters, ligatures, and alternates add elegance to any creative project. You can download Patrick Hand for free and it is compatible with design software like Adobe Photoshop and Illustrator. Give your designs a handwritten feel with Patrick Hand.
4.Marhaban Font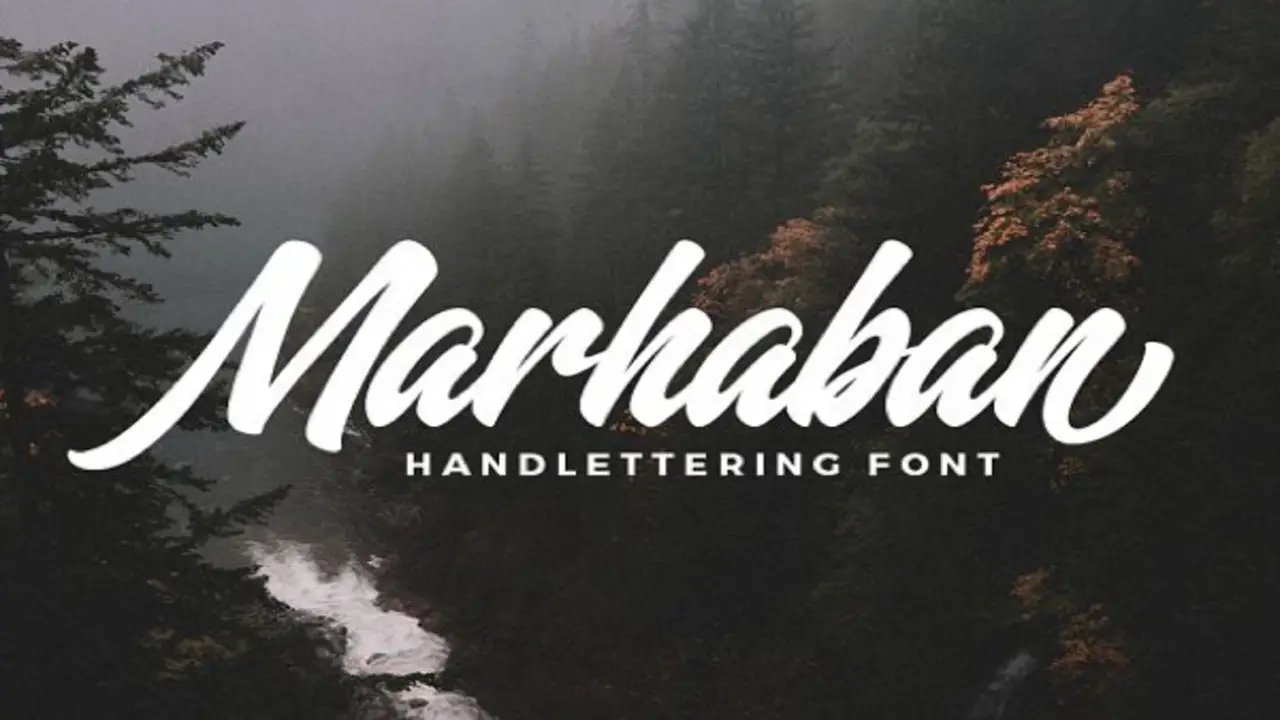 Marhaban Font is a great choice for designers looking for a handwritten feel. With its natural appearance and irregular strokes, it adds a personal touch to any project. It's perfect for logos, branding, and packaging. Marhaban Font is a serif typeface with lowercase characters, offering alternates, ligatures, and swashes for added design options. It's available for free download, making it accessible for any project. Use Marhaban Font for all your design needs, both personal and commercial.
5.Balqis Font
Balqis Font is a versatile choice for designers who want a font that mimics actual handwriting. With its unique and natural-looking letterforms, Balqis Font adds a modern and personal touch to any design project. This font offers variations in stroke width, slightly irregular shapes, and remains legible at various sizes.
Balqis Font comes in different styles and weights, providing flexibility and options for your creative projects. Whether you're designing logos, invitations, or packaging, Balqis Font is a great choice to incorporate elegance and a personal feel.
Conclusion
To conclude, incorporating a handwriting font into your design projects can infuse them with a personal touch and a distinct aesthetic. The choice of font has the power to evoke emotions, establish authenticity, and enhance the overall engagement of your content.
Our curated selection of top handwriting fonts includes Brandon Smith Monoline Font, Calorie Script Font, Patrick Hand, Marhaban Font, and Balqis Font. Whether you're working on invitations, logos, or social media graphics, these fonts are guaranteed to leave a lasting impression. Hope the above outline on the best font that looks like handwriting will very helpful f to choose the best handwriting font for your need.
Frequently Asked Questions
1.What Font Looks The Most Handwritten?
Ans: There are various fonts that imitate handwriting, such as "Dancing Script," "Lobster," and "Pacifico." Fonts like "Brush Script" or "Marker Felt" have a casual handwritten feel, while "Segoe Print" or "Cursive Standard" appear neater and more formal.
2.What Font Looks Like Pen Handwriting?
Ans: Popular fonts that imitate pen handwriting include "Lobster," "Amatic SC," and "Sacramento." Fonts like "Kristi" and "Allura" offer a more elegant cursive style, while "Indie Flower" or "Bad Script" provide a casual handwritten look.
3.What Font Matches Best With Handwriting?
Ans: There are numerous fonts available that imitate handwriting and can complement it nicely. "Lobster," "Pacifico," and "Alex Brush" are popular choices for handwriting-like fonts, while "Kristi" and "Allura" also have a natural handwritten look.
4.Which Font Looks Like Handwriting In PDF?
Ans: Comic Sans MS, Bradley Hand, and Segoe Script are popular fonts that mimic handwriting in PDF. These fonts have varying letterforms and irregular strokes to resemble natural handwriting.
5.Which Font Looks Like Handwriting Is Your Favorite?
Ans: Some of my favorite handwriting-like fonts include "Lobster" for its playful vibe, "Pacifico" for a casual feel, "Alex Brush" for elegant occasions, and "Amatic SC" for a modern and legible style.