Adding a custom font to Wix lets you personalize your website and create a unique visual identity. Incorporating your desired font can enhance the overall aesthetic appeal and ensure consistency with your brand or artistic style.
The importance of being able to add font to Wix lies in the ability to stand out from the default font options and customize your website to align with your specific vision. Feasibility is high, as Wix allows users to upload and integrate custom fonts into their website design.
This allows for a diverse range of font choices and enables you to create a more immersive and engaging user experience. By adding a font to Wix, you can elevate the visual impact of your website, captivate visitors, and reinforce your unique brand identity.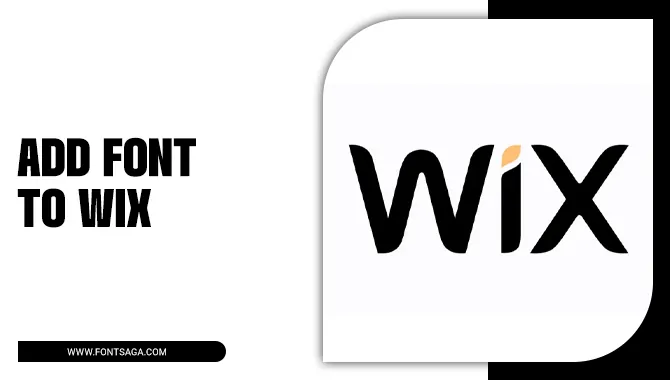 The Easiest Way To Add Font To Wix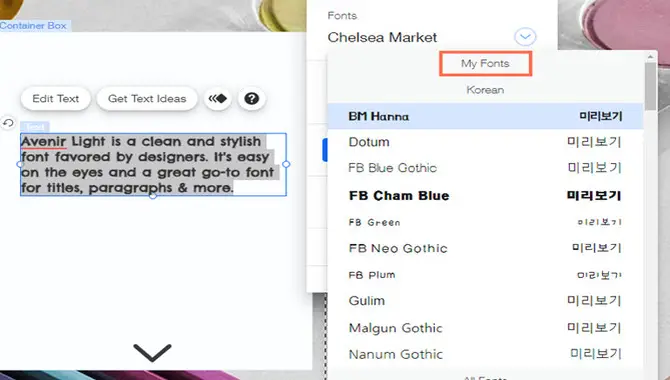 Adding fonts to a website can greatly enhance the overall design and user experience. In the case of Wix, having access to a wide variety of fonts can make it easier to create a unique and visually appealing website.
This can help to make a website stand out from the competition and leave a lasting impression on visitors. Custom fonts can help reinforce a brand's identity and make it more memorable. Here are guides on how to add font to Wix.
Choosing And Downloading Your Desired Font
You must first choose and download the desired font to add a new font to your Wix website. You can browse various free or paid font libraries to find the one that suits your website's style and purpose. Once you have chosen the font, you can download it in the appropriate file format, such as TrueType or OpenType.
Uploading Your Font To WIX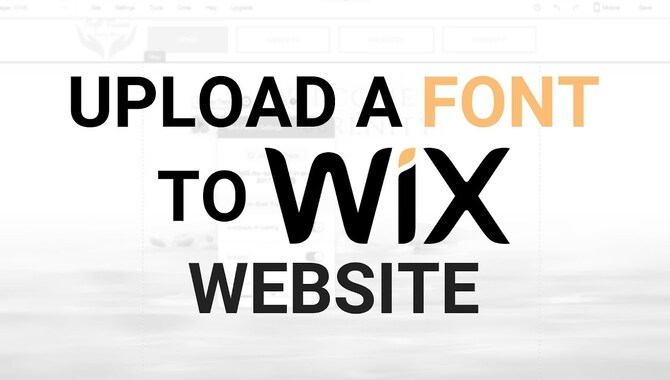 To upload your font to Wix, first, make sure that the file is in the correct format (TTF or OTF). Then, go to the Wix Editor and select "Settings" from the left-hand menu. Under "Website", click on "Fonts" and then "Custom Fonts". Click on "Upload Fonts" and select the font files from your computer. Once the fonts are uploaded, you can select them for use in your website.
Creating A Custom Font Style In Wix
To create a custom font style in Wix, go to the Editor and click on the Design tab. Then, select the Text option and choose the font you want to customize. Click on the font style dropdown and select "Custom Fonts."
Upload your custom font files and choose the font weight and styles you want. Save your changes, and your custom font will be available throughout your website.
Applying Your Custom Font To Text Elements In Wix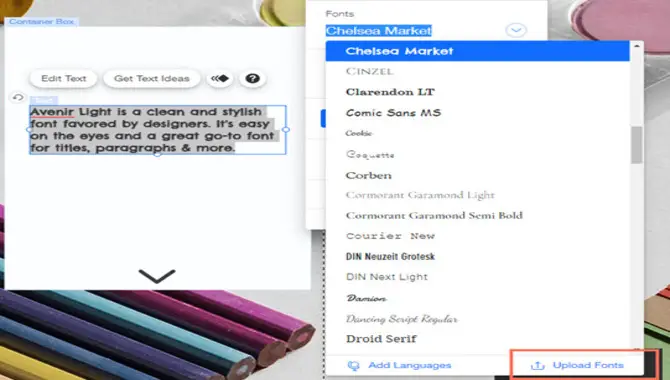 To apply a custom font to text elements in Wix, upload the font file to your Wix account. Then, select the text element you want to modify and open the settings panel. Under the "Text Settings" tab, click the font dropdown menu and select "Custom Fonts".
Choose the uploaded font from the list, which will be applied to the selected text element. You can adjust the font size, style, and colour from the same settings panel.
Wix's Font Manager
Wix's Font Manager is a user-friendly tool that allows users to easily customize the fonts on their website. With the Font Manager, users can choose various fonts and apply them to different site sections, such as headings, body text, and buttons. The tool also offers advanced options, such as adjusting font size, spacing, and letter spacing.
Troubleshooting Font Display Issues On Wix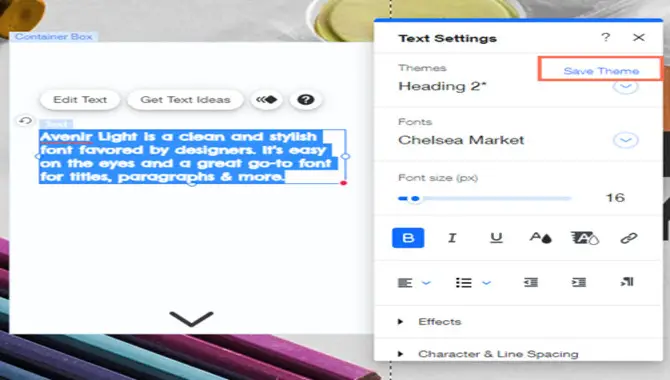 When encountering font display issues on Wix, there are several troubleshooting steps you can take to resolve them. One common issue is fonts are not displaying correctly or appearing differently than intended. Firstly, ensure that the font files are properly uploaded and supported by Wix.
Verify that the font formats are compatible and that you have the necessary permissions to use them. Check if any conflicting styles or CSS codes override the font settings. Clearing your browser cache and refreshing the page can help resolve temporary display issues.
Final Thoughts
Adding a custom font to Wix empowers website owners to personalize their design, enhance the visual appeal, and establish a distinct brand identity.
By incorporating a font that aligns with their vision and style, users can create a unique and engaging user experience. Knowing how to add font to Wix lies in the ability to differentiate from default options, allowing customization that captures the essence of the brand or artistic expression.
Feasibility is high, as Wix provides functionality to upload and integrate custom fonts into the website seamlessly. This feature gives users specific and unique typography, ensuring consistency and reinforcing their brand message. By leveraging the option to add a font to Wix, website owners can create a visually captivating and immersive environment that resonates with their target audience.
FAQ's:
1.Can I Add Custom Fonts To My Wix Website?
Ans: Yes, you can add custom fonts to your Wix website. Wix provides a "Custom Fonts" feature that allows you to upload and use your font files. You can upload TrueType Font (.ttf) or OpenType Font (.otf) files to incorporate custom fonts into your site.
2.How Do I Add A Custom Font To My Wix Website?
Ans: To add a custom font to your Wix website, go to the Wix Editor and navigate to the "Custom Fonts" section. Click on "Upload Fonts," select your font file (.ttf or .otf), and follow the prompts to upload and apply the custom font to your website.
3.Can I Use Web Fonts From External Sources In Wix?
Ans: Yes, you can use web fonts from external sources in Wix. Wix supports importing web fonts through the Google Fonts integration. You can choose from various web fonts available on Google Fonts and apply them to your Wix website directly through the Wix Editor.
4.Are There Limitations On The Number Of Custom Fonts I Can Add To My Wix Website?
Ans: Wix allows you to upload and use up to 30 custom fonts on your website. This limit ensures a reasonable number of fonts without adversely affecting your site's performance and loading speed.
 5.Can I Change The Font For Specific Elements Or Sections In My Wix Website?
Ans: Yes, Wix provides options to change the font for specific elements or sections within your website. Through the Wix Editor, you can customize the font for headings, paragraphs, buttons, or other design elements individually, allowing you to create a cohesive and personalized design.